Sting Factor: Elijah Paige's decommitment from Notre Dame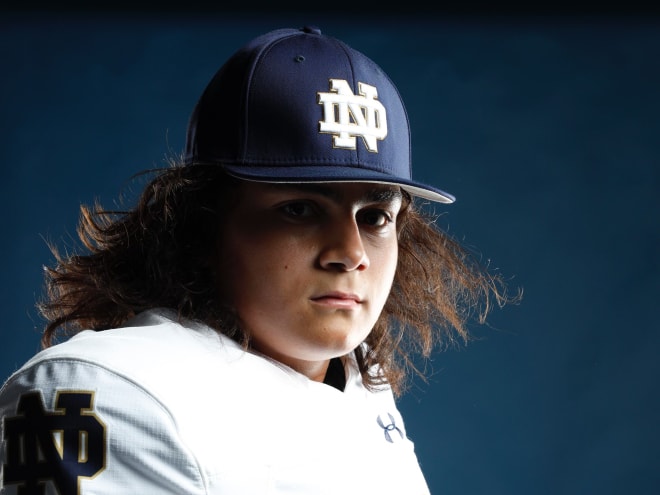 When a major program loses a key recruit, Rivals.com takes a look at how big of a blow it is to the respective school, analyzing it from a local and national level. To quantify the "sting" of each decommitment, we assign a score from one to 10, with one being no big deal and 10 being a catastrophic hit.
THE STORYLINE
Shortly after taking his visit to Notre Dame over the summer, four-star offensive tackle Elijah Paige canceled his other visits and promptly made his commitment to Notre Dame.
USC, Washington and Michigan State were supposed to get trips from the Phoenix (Ariz.) Pinnacle standout but he fell in love with the Irish and wanted to shut down his recruitment.
However, a few short months later, Paige has backed off his pledge to Notre Dame and is back on the market with the Trojans as a possible winner here as USC seems to have surged in his recruitment. Phoenix Pinnacle teammate, four-star tight end Duce Robinson, is also looking closely at USC among others.
Notre Dame is still loaded with offensive line commits and the Irish boast the third-best recruiting class in the country but losing Paige was not ideal since he's a talented offensive lineman and a program can never have too many of those.
*****
LOCAL REACTION
Paige was the lowest-ranked of Notre Dame's four offensive tackle commitments, but I did like his potential quite a bit. Fortunately for the Irish, they still have four-star offensive tackles Charles Jagusah, Sam Pendleton and Sullivan Absher and three-star offensive guard Joe Otting still verbally committed to the class. Notre Dame doesn't have a shortage of talented offensive lineman on its roster and shouldn't any time soon, so that takes the sting away for the most part.
The one concern is if Paige's decommitment opens the floodgates for other members of the class to exit. The Irish are already in what seems to be an uphill battle to keep four-star safety Peyton Bowen in the class, and schools are actively targeting their commitments since the loss to Marshall. Head coach Marcus Freeman could use a string of wins to help keep an impressive class, which didn't even drop from its No. 3 spot in the 2023 class rankings following the Paige news, from crumbling. - Tyler James, InsideNDSports.com
Sting factor: 5
*****
NATIONAL REACTION
It is really a credit to coach Marcus Freeman that the Irish recruiting class could lose Paige, five-star defensive end Keon Keeley, four-star DB Justyn Rhett and four-star RB Sedrick Irvin and still have the third-best class nationally. The bleeding does need to stop here, though, because teams are targeting Peyton Bowen, Jaiden Ausberry and others. As for Paige's direct impact on this recruiting class, he would have been a very nice addition as he's been much improved over the last year or so but the Irish are stacked along the offensive line. This group is still one of the best in the country without Paige and it wouldn't be surprising if someone else joins by signing day. Even without another addition, Notre Dame's OL group is phenomenal and should dominate for years to come. - Adam Gorney, National Recruiting Director
Sting factor: 4