Sting Factor: Demitrius Bell's decommitment from Michigan State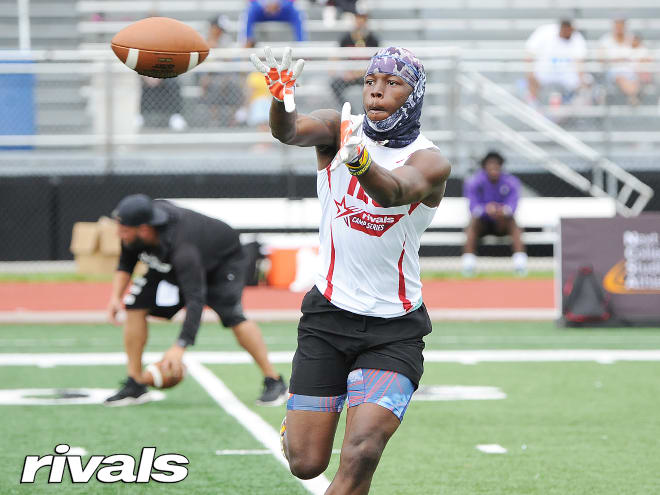 When a major program loses a key recruit, Rivals.com takes a look at how big of a blow it is to the respective school, analyzing it from a local and national level. To quantify the "sting" of each decommitment, we assign a score from one to 10, with one being no big deal and 10 being a catastrophic hit.
THE STORYLINE
The fit at Michigan State seemed perfect for Demitrius Bell.
The four-star receiver from Nashville (Tenn.) McGavock committed to the Spartans after multiple trips to East Lansing where the coaching staff laid out that he could be the only player at his position and they weren't going to load up spots around him.
Bell also hit it off with the coaching staff from Mel Tucker to position coach Courtney Hawkins and others
Everything fell into place when Bell committed in early June but by late August, the four-star who shined at the Rivals Camp Series in Philadelphia was back on the market as mainly SEC teams came calling.
Ole Miss is definitely a player in Bell's recruitment now and the Nashville McGavock standout said Georgia, Alabama, Kentucky, Tennessee and LSU have all reached out as well.
*****
LOCAL REACTION
Following a strong wide receiver class in 2022 and an early commit in the 2024 class from Nicholas Marsh, the Spartans and wide receiver coach Courtney Hawkins seem to be pursuing only one receiver in the 2023 class. Locking up Bell in early June seemed to round out the class, but Michigan State will be back on the market as prospects enter their senior year. I would expect the board to be a total refresh, as the only receiver linked to the Spartans was Paul Billups, who committed to North Carolina on Wednesday. - Jason Killop, SpartanMag.com
Sting factor: 7
*****
NATIONAL REACTION
Bell is a fantastic receiver who has really emerged in recent weeks and I thought he looked great at the Rivals Camp Series in Philadelphia so this is a significant loss for the Spartans. But Michigan State recruited wide receivers so well in the 2024 class along with some talented tight ends and 2024 commit Nicholas Marsh might be one of the best receivers in the country regardless of class. Marsh has the skill level to be really special down the road. With not a lot of room for receivers in this class, Michigan State will be fine. Bell would have been the ideal single addition in this class but many other talented players will want to join the Spartans as well. - Adam Gorney, National Recruiting Director
Sting factor: 6