Sting Factor: Damarius McGhee's decommitment from Tennessee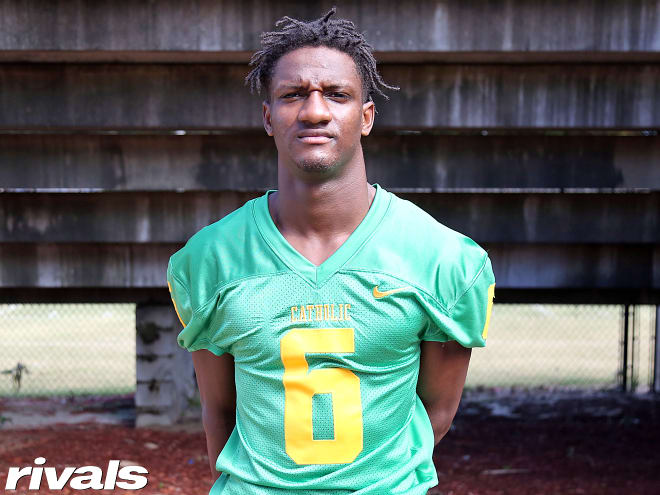 When a major program loses a key recruit, Rivals.com takes a look at how big of a blow it is to the respective school, analyzing it from a local and national level. To quantify the "sting" of each decommitment, we assign a score from 1-10, with one being no big deal and 10 being a catastrophic hit.
THE STORYLINE
Damarius McGhee was a big recruiting win for this Tennessee recruiting class, a long, athletic cornerback who could contribute in the Vols' defense.
But the four-star from Pensacola (Fla.) Catholic backed off his pledge on Thanksgiving and said he still plans to sign during the early period which is only a few weeks away.
That means McGhee's recruitment will move fast until Dec. 16. Tennessee is still a contender but LSU and Mississippi State are also now very high on McGhee's list and Alabama, Auburn, Florida State, Ole Miss and Texas have also reached out.
The Vols are still in the picture but it's sometimes harder to get a re-commitment and especially one just a few weeks after a prospect backs off his original pledge.
It has been a tough week for the Vols on the recruiting trail as they also lost a commitment from high four-star linebacker Terrence Lewis, who is now looking at Auburn, Miami, Florida, Tennessee and others before he wraps things up.
Even with the recent spate of bad news, Tennessee's class is still sitting at No. 12 nationally and a strong close could push the Vols even higher toward the top 10.
LOCAL REACTION
"The decommitment of McGhee is a blow to the Tennessee class. The staff targeted him early on and landed a long corner with really good ball skills. They won't give up here much like when they lost and then regained the commitment of Tiyon Evans. Tennessee has a need at corner in this class so the loss of someone the staff felt could be a difference maker is one that leaves a mark unless they can land someone like Nyland Green to off-set things." - Austin Price, Volquest.com
Sting factor: 8
NATIONAL REACTION
"The Vols really liked him and he was a nice get from Florida at a position of need so this one hurts. They are still in it for him but rumors have him heading elsewhere, likely in the SEC. That makes this loss sting a bit more." — Mike Farrell, National Recruiting Director
Sting factor: 7