Standouts impress at the Rivals Combine Series in Philadelphia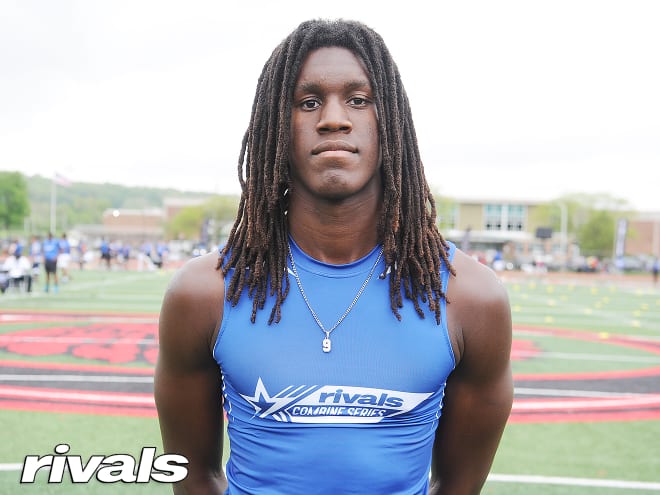 COATESVILLE, Pa. -- About 1,000 prospects showed up at the Rivals Combine Series Saturday at Coatesville High School to compete and for a shot to come back Sunday for the Rivals Camp Series. Among the selections for Sunday's camp were these 12 prospects that stood out during the day:
Wiggins was invited to tomorrow's camp but decided to participate in the combine too. The 2024 Rivals250 receiver has a lengthy offer sheet but Virginia, North Carolina and Penn State should like where they stand with him early. Wiggins said he's taken notice of how interested each of those schools are in him and they all visited his school fairly recently. This spring he visited Florida State, Florida A&M, and Alabama and is looking at visits to Florida, Texas and Texas A&M.
*****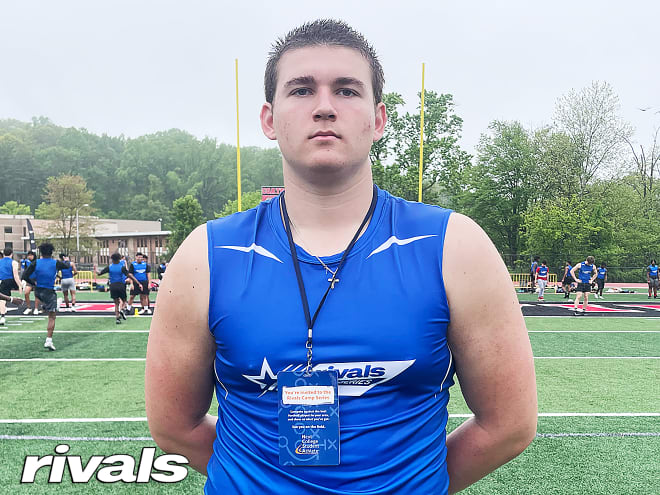 The massive offensive tackle from Westwood (Mass.) Xaverian Brothers is all of 6-foot-5 and 300 pounds with no bad weight at all. He has 18 total offers including all the Ivy League programs except Cornell and has Harvard and Princeton making the biggest impression on him. Pitt is pushing hard and Mould definitely has the frame to play Power Five football. Northwestern has also shown interest. For his size, Mould moves well and has some burst and there is little question about his power as well that he can show off at Sunday's camp.
*****  
Just a 2025 prospect, Alexander has the build to turn into a major Power Five prospect. The 6-foot-4, 340-pound offensive lineman has experience at guard and tackle but plans on focusing on guard at tomorrow's camp. Delaware State has offered Alexander and Rice is close to pulling the trigger also. Syracuse, Rutgers, Maryland, Temple and James Madison have been showing interest. Alexander's brother, Elijah Alexander, is a freshman defensive lineman with the Maine Black Bears.
*****  
One of the best-looking prospects at Saturday's combine was Moutome as the Baltimore (Md.) Mount St. Joseph measured at 6-foot-2 and a solid 245 pounds. Through drills, Moutome flew around the field and looked like a freight train with power and speed. Kent State and Georgetown have offered so far but Moutome is also hearing from Temple, Old Dominion, James Madison and others. He plans to camp at Clemson, Wake Forest and North Carolina this summer after totaling eight sacks and two forced fumbles in his junior season.
*****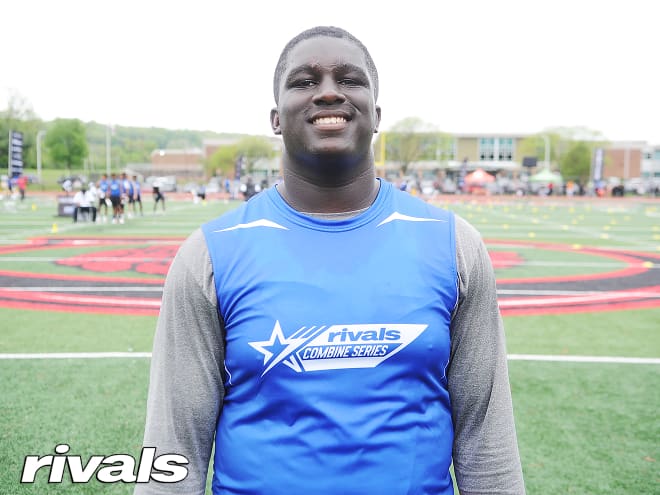 Just about 6-feet tall and 277 pounds, Henry is a compact, physical-looking interior defensive lineman. The Austin (Texas) Lake Travis prospect is not going to test off the charts but he has good size and it's clear he has the toughness to compete at Sunday's camp. UNLV, Wyoming, Texas State, SMU, USC, Texas and others are showing interest. Summer camps at TCU and SMU are coming up. He's also the son of former world's strongest man and WWE champion Mark Henry so power should not be a problem for the 2024 prospect.
*****
ALSO INVITED
*****