Standouts impress at the Rivals Combine Series in Charlotte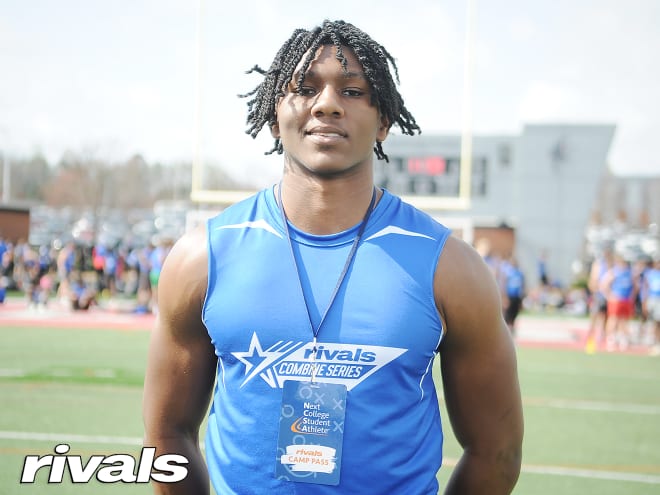 FORT MILL, S.C. -- About 1,500 prospects showed up at the Rivals Combine Series Saturday at Nation Ford High School to compete and for a shot to come back Sunday for the Rivals Camp Series. Among the selections for Sunday's camp were these 10 prospects that stood out during the day:
One of the best-looking prospects at the combine was the 2023 defensive end/outside linebacker from Charlotte (N.C.) Charlotte Christian as Brown was muscled up but also moved so well. The 6-foot-2, 220-pound recruit has visited North Carolina, South Carolina and Virginia Tech but hasn't landed any offers yet. Brown is also the cousin of three-star athlete Grant Tucker from the same high school so there is a chance coaches could see both and get interesting. The 2023 prospect definitely has the look of someone who could play Power Five football.
*****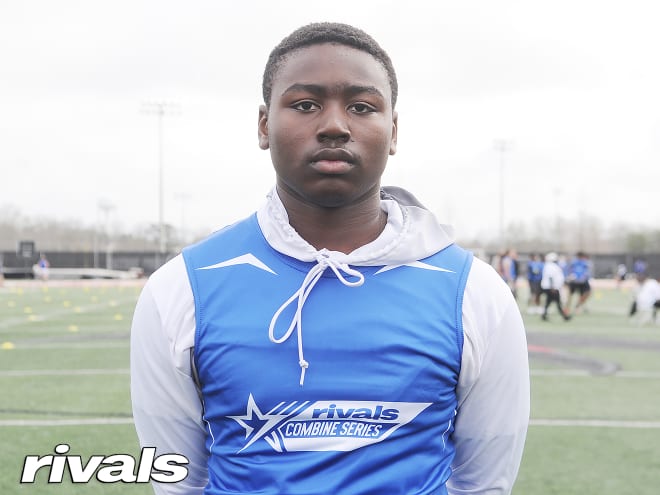 An incoming freshman this fall, Gillespie's recruitment hasn't started yet but that shouldn't take long once he puts some high school games on film. In the meantime, keep an eye out for the 6-foot-1, 224-pound prospect at camps at South Carolina, Clemson, Tennessee and Georgia Southern. Gamecocks fans should pay especially close attention to Gillespie down the road because he grew up a fan of South Carolina. It will be interesting to watch Gillespie's development throughout his high school career at Cornelius (N.C.) Hough. He is used to playing linebacker but he could grow out of that position down the road.
*****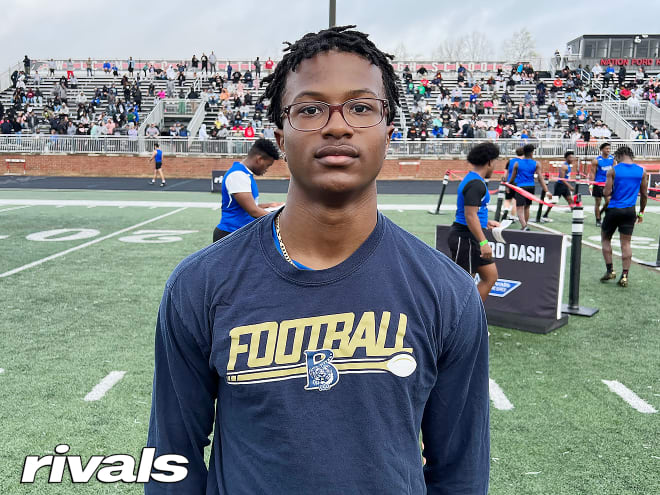 Preparing for a big senior season, Josh and Jacob Gary came to compete Saturday at the RCS in Charlotte. The identical twins both performed well in the combine portion running strong laser times during the windy and chilly early morning portion of the day. Josh will compete on Sunday at receiver and Jacob at safety. The opportunity to compete on Sunday will be a great opportunity to get on collegiate boards. The Blythewood talents are under the radar gems.
*****  
Guiles is not even in high school yet but the 8th grader already has an impressive build at 6-foot-2 and 234 pounds and he looks even bigger. Expect Guiles to be at Hemingway (S.C.) Carvers Bay next season as he's someone who could stay at defensive end or move inside over the next few years. Guiles is not even in high school yet so he's not hearing from any colleges but that will come in time especially if he can show out at Sunday's camp.
*****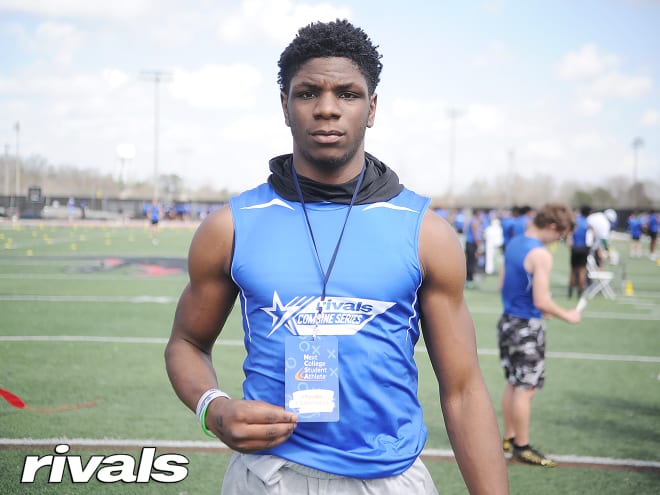 Hinnant is an explosive edge defender with a very high ceiling. Now in the spring of his freshman year, Hinnant posted a sub five-second 40-yard dash and a 5-10-5 shuttle time of 4.6-seconds. That change of direction speed should serve him well during 1-on-1s at the camp tomorrow. Hinnant also has the athletic profile to be able to stand up and drop into coverage if needed. NC State, East Carolina and North Carolina Central have expressed interest in him so far.
*****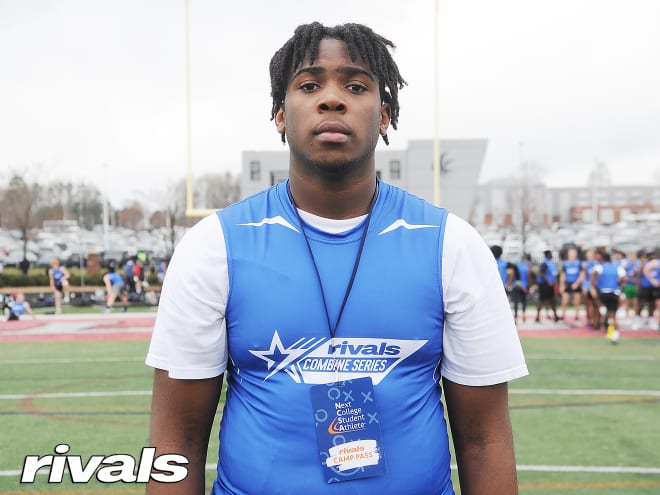 He's just finishing his freshman year at Durham (N.C.) Hillside but Liles looks like he could be in for a big offseason. Liles ran a 5.1-second 40-yard dash after measuring in just over 6-foot-2, 258-pounds. He has plenty of room to fill out his frame over the next few years and develop into a coveted defensive lineman. Liles has an uncle that played football as Western Carolina in the past so he has athletic genes in his family. Liles is planning on camping at Duke, North Carolina, NC State and North Carolina Central this offseason. The Tar Heels seem to have an inside track because he grew up a fan of them.
*****  
A versatile prospect out of Virginia Beach, Va., Moss gathered a crowd on Saturday. Moss burned the turf during his 40-yard dash and tore it up on the 5-10-5 and three-cone drills showing his athletic abilities. When Moss' recruiting process begins, it will be interesting to see how college coaches see him making the transition. Moss will compete for a starting spot under center with Maury High School this summer but can play receiver and cornerback. He starts at corner for Michael Vick's 7-on-7 team going against high school players.
*****  
Already looking like an upperclassman in high school, Shabazz stood out in the crowd. The towering future Forsyth Country Day offensive tackle is not just big but can move. The 8th grader wowed onlookers with his athletic ability and quick feet during drills. What Shabazz puts into his future is what he will get in return. His upside is tremendous. Being an 8th grader making the transition to high school ball, scouts have yet to find the Charlotte area rising prospect.
*****  
Playing for the well-known Raleigh area program, Winslow has a chance to be a heavily recruited lineman. So much of his potential hinges on his development but, with the end of his freshman year around the corner, Winslow has plenty of time to drop bad weight and add more lean muscle. He has a great frame that can hold plenty of additional weight so we'll be tracking his progress over the next couple years. Winslow doesn't have any offers so far but the Notre Dame fan is hoping to get out on the road this offseason to see some school and participate in a couple camps.