Southeast Spotlight: Five biggest April official visits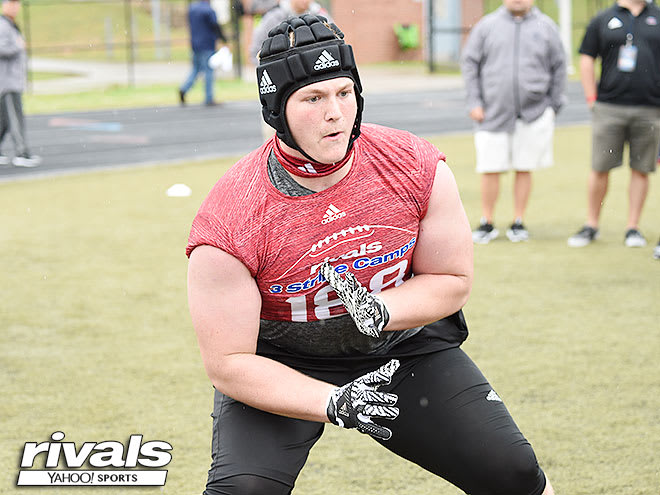 College programs and prospects alike have waded tentatively into the new Spring Official Visit Period, but as the first April of permissible official visits comes to a close, more prospects are choosing to take advantage of the opportunity.
The Spring Official Visit Period officially started on April 1 and will run until June 24. When you consider that in recent classes greater than 60 percent of the Rivals250 has been committed prior to their senior years, early official visits are going to play a major role in the recruiting process going forward.
Here is a look at the five biggest official visits taken by prospects in the Southeast during the first month of the inaugural Spring Official Visit period.
HARRY MILLER TO OHIO STATE, APRIL 13
Ohio State is considered the favorite to land Miller by most, so this official visit was big. It was Miller and just one other recruit in for official visits this weekend, so the attention Miller received was second to none. Urban Meyer and his staff have done an excellent job recruiting Miller and they just have to convince Miller and his family that now is the time to end his recruitment. Stanford got him on campus earlier this spring and the Cardinal are Ohio State's biggest competitor at this time, though Clemson is hanging around as well. Miller will visit the Tigers in May.

WANYA MORRIS TO TENNESSEE, APRIL 20
There is a serious battle going on between Auburn and Tennessee for Morris. He has visited both programs numerous times over the last few months and is set to announce a commitment on May 1. Auburn will get an official visit in the coming days after the Volunteers hosted him this past weekend. This recruitment could go either way, so Morris' time in Knoxville was huge. He is a top priority for Jeremy Pruitt. We will all know who wins out next week.

KENYON JACKSON TO TEXAS A&M, APRIL 20
Jackson entered April with two official visits scheduled, but all he needed was one. He spent last weekend in College Station and he left an Aggie commitment. He developed a relationship with Jimbo Fisher when he was at Florida State, so that carried over to Texas A&M. Since his commitment, Jackson has canceled his official visit to Texas, which was schedule for this weekend.

LUKE DEAL TO NOTRE DAME, APRIL 16
Deal is viewed as a major priority for Notre Dame in the 2019 class and while he might not have the lofty ranking of some of the other prospects on this list, he has plenty of major programs battling for his services. Deal recently visited Michigan and Ohio State as well and looks to be making a decision sooner rather than later. He's expected to be at Auburn this weekend and Clemson remains a major factor.

But for the Irish to get him on campus and during a mid-week visit where he can get extra attention was big and could help the school in its uphill battle to pull him out of South Carolina and away from the Tigers.

AIDAN ROBBINS TO VANDERBILT, APRIL 20
The Commodores take a slower approach than most programs in the SEC to the recruiting calendar and currently have just one commitment in the 2019 class. That makes the appearance of Robbins on campus this past weekend even more important. Thus far, Vanderbilt has hosted just two official visitors and the push to get Robbins on campus shows just how much the staff in Nashville thinks of him. The Kentucky native's decision to make his first official visit to Nashville could be a harbinger of things to come, even though he's said he's planning on waiting until the summer to make a commitment decision.