South-Central Spotlight: Ten 2023 prospects to watch
JAMEIAN BUXTON
Miami offered Buxton as a 6-foot-2, 225-pound eighth-grader att West Thibodaux Middle School -- and he showed why he landed a Power 5 offer before playing a down of varsity football last fall.

As a freshman, Buxton -- nicknamed "Big Baby" -- was disruptive splitting snaps at defensive tackle and playing on the edge. He's explosive off the ball and makes a ton of plays in the backfield. He also is a standout hoops player. Virginia and LSU have since joined the race for the 6-foot-3, 245-pounder, who has the makings of a dominant interior pass-rusher in Louisiana down the road.
JADEN GREATHOUSE
Greathouse was a key cog in Austin Westlake's state title run last fall. Gatehouse collected 47 catches for 715 yards and 10 touchdowns in his first varsity season, which yielded offers from Texas, Baylor and Oklahoma this spring.The 6-foot-3, 200-pounder is also a standout on the basketball court and competes in track.

On the field, Gratehouse already has a college-ready frame with a huge catch radius, strong hands and the ability to make plays downfield, over the middle or after the catch. He's a polished route-runner and is establishing as one of the primary 2023 prospects to know in the Lone Star State.
ANTHONY HILL
Hill is another young defender with eye-opening sub-varsity tape -- enough that it has led to early offers from Florida, Miami, Mississippi State, Texas A&M, USC and Oklahoma, among several others.

Hill's a linebacker by trade, but also spends time at defensive end and at running back, but his ability to fly to the football, provide a pass rush and patrol sideline-to-sideline is certainly off the charts. He's a playmaker on the defensive side of the ball that should add a whole new layer to the Denton Ryan defense in 2020.
ELI HOLSTEIN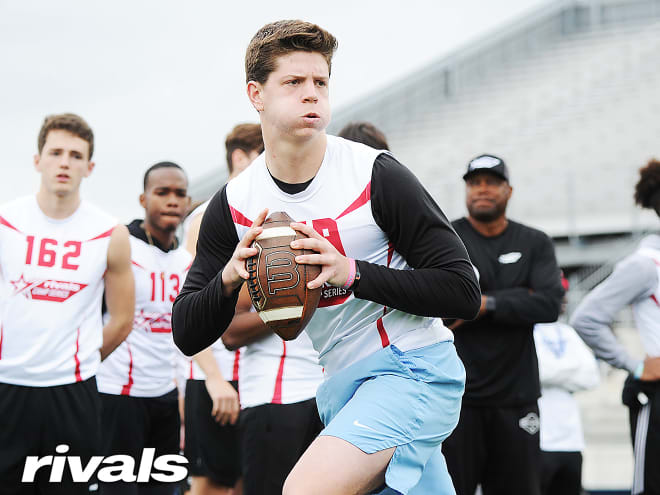 Holstein is the son of former LSU punter and the younger brother to newly signed Louisiana Tech quarterback Caleb Holstein. The rising sophomore sat behind Memphis signee Keilon Brown last season after transferring to Baton Rouge-area powerhouse Zachary and is set to take the reins this fall.

Holstein is already an impressive 6-foot-3 and 205 pounds with a 4.6 40 and 37-inch vertical. He has a big arm with great downfield accuracy and is set to take over one of the most high-powered offenses in Louisiana. Holstein already has the attention of LSU, Alabama, Mississippi State and Baylor and should see his recruitment take off once he produces varsity tape.
James procured SEC overtures from Georgia and Texas A&M this spring based on very impressive sub-varsity film. The 6-foot-6, 220-pounder out of Wylie (Texas) East is a long, speedy rusher off the edge who was very disruptive in the backfield and racked up multiple sacks last fall.

James has excellent measurables as well -- 10-inch hands, 34.2-inch arms and an outstanding 81-inch wingspan, which causes headaches for opposing tackles and quarterbacks. He's one of the most productive pass-rushers in the region for his class.
JACOBE JOHNSON
Johnson is another two-sport standout that excels on the football field as well as the basketball court. Last season, Johnson made plays on both sides of the ball for Mustang (Okla.) High School, but shined in coverage, displayed plenty of physicality for the position and flashed a versatile skill-set as he captured Newcomer of the Year honors in the Central Oklahoma Athletic Conference.

Johnson's father played hoops at TCU and the younger Johnson averaged 16.3 points per game last season for Mustang (Okla.) High School. Oklahoma, Oklahoma State and Michigan are among the early offers that have rolled in for the freshman defensive back, who is the early favorite to be the Sooner State's top 2023 prospect.
ARCH MANNING
Yes, that Manning family. Arch is next up at Isidore Newman in New Orleans and is coming off a remarkable freshman campaign. Arch, the son of Cooper Manning and grandson to namesake Archie Manning, threw for 2,438 yards and 34 touchdowns with six interceptions last fall while completing almost 65 percent of his passes and surpassing 200 yards through the air in eight of his 11 games. Manning will look to improve upon those numbers with the addition of 2022 wide receiver AJ Johnson and 2023 wide receiver Makai Donaldson as two Power 5-caliber weapons on the outside.

Manning is a two-sport standout that also competes on the basketball court. He worked out in front of the entire LSU staff last summer in a camp setting and has obvious ties to Tennessee, Ole Miss and David Cutcliffe, Duke's head coach. For now, no offers have been extended, but that's inevitably going to change with time.
BRAXTON MYERS
Myers has already established himself as one of the top cornerbacks in the Lone Star State regardless of class. The 6-foot-1, 180-pound dual-sport standout is coming off a freshman campaign in which he snagged five interceptions and 13 pass breakups.

Myers' father, Michael, played at Alabama and enjoyed a nine-year NFL career. Braxton is fluid in coverage and the game appears slower for him at an early age. He's garnered early offers from LSU, Texas, Oklahoma and Baylor, among others.
REUBEN OWENS II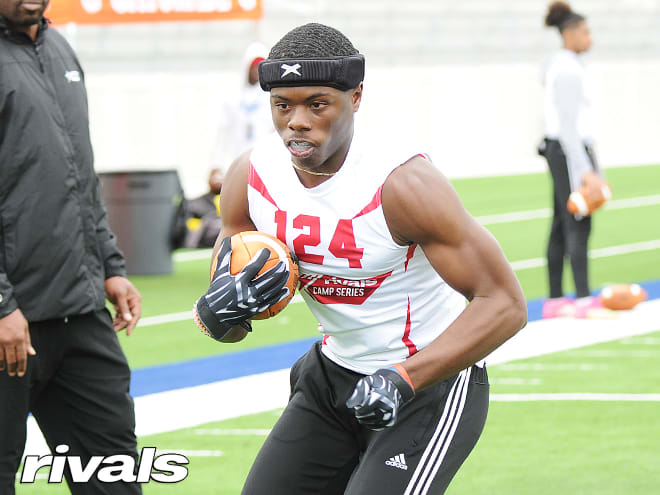 Owens has a strong case to be made as the top running back in the state and among the best nationally in 2023. As a freshman at El Campo, Owens was a dynamic slasher and pass-catcher. He's especially agile and runs downhill with authority. That translated to more than 1,000 yards and a combined 10 touchdowns last fall.

Texas, Texas A&M, LSU, Oklahoma, Georgia, USC, Florida, Arkansas, Baylor and Auburn are among the double-digit offers that have piled in for the talented tailback in recent months.
CHRIS PARSON
When four-star Texas signee Ja'Quinden Jackson went down midway through a Class 6A state semifinals game last December, Parson stepped in and threw a 36-yard touchdown pass and ran for a 38-yard touchdown to lift Duncanville (Texas) back to the state championship game. Parson's scramble had his team with a 14-10 advantage in the second half.

Parson's debut was ahead of schedule, but his performance in a two-game stretch led to early offers from Kansas, Illinois State, Iowa and Virginia Tech. The young dual-threat showed poise on the big stage and flashed a ton of a potential in a small sample size last fall. He'll be one of the most dynamic players in Texas to watch over the next three years.