SEC Spotlight: How league stars fared in the 2018 NFL Draft
As Rivals.com regional analysts, we have known many of the players who were selected in last week's NFL Draft since early in their high school careers. Plenty of things change over the years and people often look back to compare how NFL draftees stacked up as recruits.

Today we share some of our memories and reveal which draft picks from SEC schools lived up to their billing as high school recruits, which players or picks surprised us and which players we expect to outplay their draft position.
LIVED UP TO THE HYPE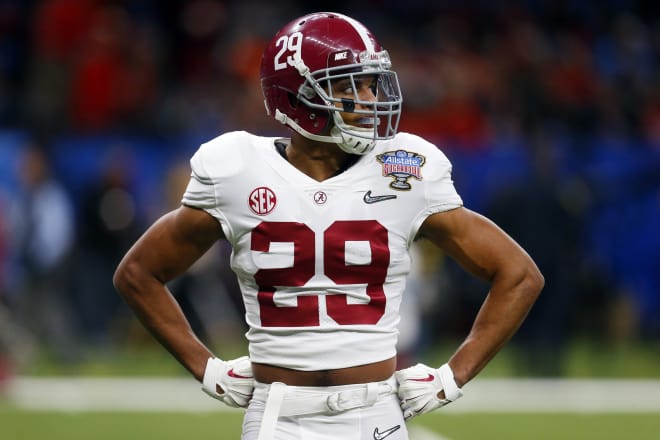 Minkah Fitzpatrick was the No. 24 prospect in the class of 2015 and he was drafted No. 11 in the first round last week. As a high school prospect Fitzpatrick was a two-way star who started making waves at Rivals Camp Series events as a high school underclassman. He played all over the secondary for the Alabama Crimson Tide and he was a leader for that program from the minute he stepped on campus. It is hard seeing him not being a real success for the Miami Dolphins in the future.
Roquan Smith came out of Macon County, a small high school in Montezuma, Ga. as the No. 77-ranked prospect in the 2015 class. Despite being a tackling machine in high school and a star on the camp circuit, some thought Smith may be on the small side, but Rivals.com ranked him high and he played even better than his ranking. He was the No. 8 pick in the 2018 NFL Draft and he was taken by the Chicago Bears. Smith will join former Bulldog Leonard Floyd, the Bears' 2016 first round pick.
Daron Payne was a five-star prospect in the 2015 class and he was drafted by the Washington Redskins at No. 13 Thursday. Payne came out of high school flashing dominance, but he got into great shape and put it all together at Alabama. He had been playing behind guys like Jonathan Allen and Dalvin Tomlinson, both were drafted in 2017, so when it was his time to play more, he made the most of it.
SURPRISED US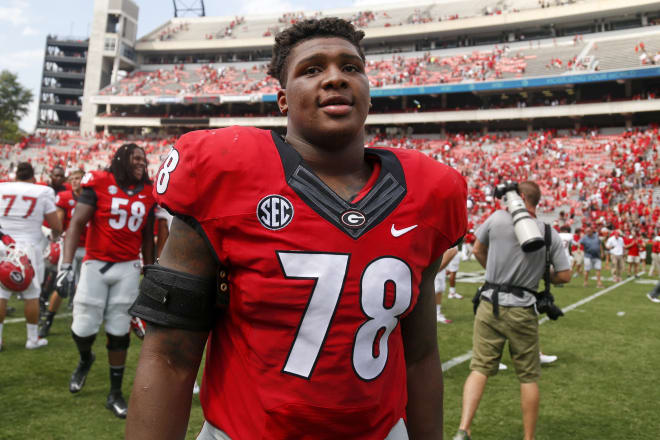 At one point in the process, Trenton Thompson was the No. 1 player in the country in the Rivals.com rankings, so the fact that he went undrafted can't go without being noted. The real surprise is that he actually elected to leave school early, especially considering he would have had a chance to improve his stock with a strong senior season on one of the nation's top teams in the Georgia Bulldogs. Nevertheless, the Cleveland Browns signed him as a free agent, so we will see if they can get him turned around.
Kevin Tolliver was the No. 27-ranked prospect in the 2015 class and a five-star that played a lot his freshman and junior seasons at LSU. He missed about half of his sophomore season due to a shoulder injury, but he has the size and physicality the really pops on film and there were times it looked as if he could be the next high draft pick out of the LSU secondary. Instead he ended up going undrafted but did end up signing with the Chicago Bears over the weekend.
When Frank Ragnow elected to head deep into SEC country from the heart of Minnesota in 2014, there were some who thought he wouldn't last long and end up heading back home. Instead, the former three-star turned into a versatile star along the Arkansas offensive line over the years and shot up the draft charts late in the process, eventually going No. 20 overall to Detroit. As it turns out, Ragnow is headed back to the Midwest, albeit as a success story.
WILL OUTPERFORM THEIR DRAFT POSITION
The reason that former five-star Alabama running back Bo Scarbrough fell to the seventh round was his injury history. He is a big back with power and good straight-line speed that, when healthy is one of the top backs in this class. He could turn out to be a steal for the Dallas Cowboys if he stays healthy in the NFL.
Armani Watts had a terrific career at Texas A&M and the former Rivals250 prospect lived up to his billing during his time in College Station. However, the Aggies' overall struggles as a defense might have overshadowed Watts' play and could have impacted his draft stock. He ended up going to Kansas City in the fourth round and will have a chance to learn from one of the game's best safeties in former five-star and perennial Pro-Bowler Eric Berry. Five years from now teams could be kicking themselves for letting him slip to Day 3 of the draft.
An explosive wide receiver who put up some of the best numbers in the SEC over the past two years, former three-star Missouri wide receiver J'Mon Moore didn't come off the board until late in the fourth round of the draft. The playmaking prospect was selected by Green Bay, where he will immediately have a chance to pair with one of the best quarterbacks in the NFL in Aaron Rodgers. NFL teams might find themselves making the same mistake that Rivals.com did when we didn't bump him to four-stars as a high school prospect.