Rivals250 sees some big moves
The 6-foot-6, 271-pounder who can play defensive end, defensive tackle or offensive tackle, checks in at No. 109 on the new list. Quinn, who showed off an NFL body and impressive strength back in February at the Premiere Showcase in New Jersey, plays nose guard in his team's 3-4 defense and still makes plenty of plays. He's physical, strong at the point of attack and very quick.
"My job in our defense is to hold up blockers so our linebackers can make plays, but I'm not a big fan of it," said Quinn. "I'd much rather be at end or in a 4-3 where I think I can make more plays. At Boston College I'll be able to do that much more."
RIVALS250 MOVER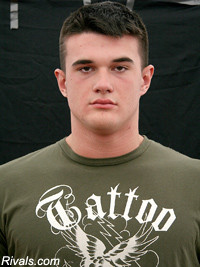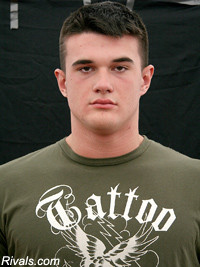 Dixon was a late addition to the NIKE Camp in Chapel Hill and dominated at linebacker. He took home MVP honors and showed off a quick, muscular frame with excellent burst.
"It was great getting to participate at the NIKE Camp, especially getting in at the last second," said Dixon, a North Carolina commitment. "To go against some of the best running backs in the one-on-ones and show I can run with them was important. I wanted to do well, and I think I did."
"Bowman is the prototypical tall receiver at 6-foot-4 that runs great routes and has good hands," said Rivals.com Recruiting Analyst Barry Every, who most recently saw Bowman at the Tuscaloosa NIKE Camp. "He has deceptive speed because he is a long strider."
LSU, Ole Miss, Alabama, Arkansas and others have offered Bowman, who is now ranked at No. 122. As for Hosley, Rivals.com Recruiting Analyst Jamie Newberg has been high on the 5-foot-11, 175-pound cornerback for some time.
"Hosley has a few impressive offers, and after seeing him on tape you can understand why," said Newberg. "He's an exceptional return man. Hosley has good cover skills and supports the run well."

Auburn, Georgia and Rutgers are the biggest offers for Hosley at this stage. He checks in at No. 132.
"Smith was really impressive at the Tuscaloosa Nike Camp," Every said about the 6-foot-1, 191-pounder who is committed to Mississippi State and now ranked No. 170. "He ran crisp routes and had some of the best set of hands I've seen this year."
Every was also very impressed with the big quarterback Mettenberger, who is now No. 177.
"I've seen 18 of the top 20 quarterbacks this year live in camp settings and Mettenberger may have had the best day of all of them at the Tuscaloosa NIKE Camp," Every said. "He has superior arm strength and he is very accurate."
As for Faulk, who has already committed to LSU, Rivals.com Analyst Barton Simmons loved what he saw of the giant tackle.
"Faulk (No. 178) is the best offensive lineman in the state of Louisiana, and a big reason for that is his massive frame," Simmons said. "He packs a punch at the point of attack and can really move vertically as well. He's going to be scary in a college weight program and when he hits a training table."
And finally, Drew entered the Rivals250 at No. 180 for many reasons.
"John is a pretty athletic tackle prospect," Newberg said about the Georgia Tech commitment. "He moves well and is terrific against the run. You can see that on film. John was one of the top performers at the Nike Camp in Gainesville as well."
"At 6 feet 1 and 210 pounds, the first thing that stands out about Davis is his physical makeup," said Simmons. "He's college-ready physically and he has good speed and athleticism as well. He is a true inside runner that shows soft hands out of the backfield as a bonus."
Every was also impressed.
"He is just a big back that has very good acceleration and nice hands," Every said. "He really excelled down at the Baton Rouge Nike Camp. He is the type of back that no one will want to tackle come the fourth quarter."
Davis has offers from Big 12 programs like Oklahoma, Texas A&M, Nebraska, Kansas and Kansas State - as well as an offer from LSU.
"Price has the size that you want from an elite cornerback. At 6 feet 2, he'll be able to match up with the bigger receivers that are so en vogue in college football today. He's also extremely athletic, can turn and run and has impressive ball skills," Crabtree said.
"Bolden also has it all. He has the speed, play-making ability and toughness to excel in today's pass-happy offenses. His film was definitely a welcome surprise and after watching it. There's good reason why he's become one of the hottest recruits in the Golden State."
Price is committed to UCLA, while Bolden holds offers from Arizona, Arizona State, Cal, Nebraska, Oregon and others.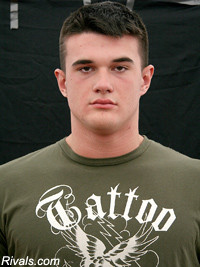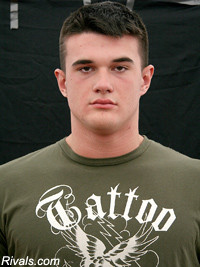 [rl]