Rivals100 Five-Star Challenge: Three storylines for Texas fans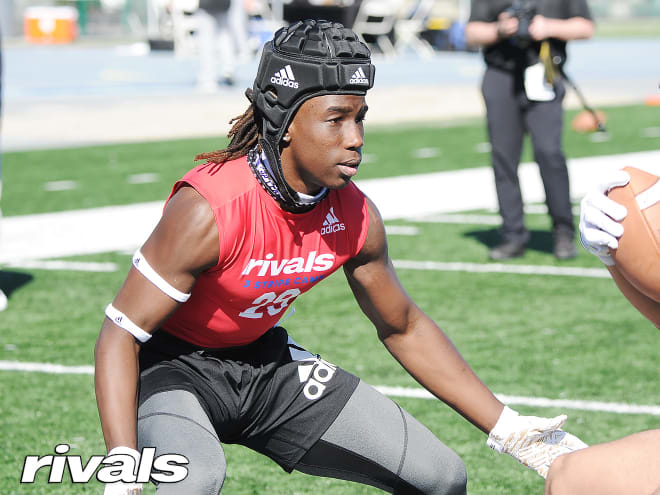 The 2019 Rivals100 Five-Star Challenge presented by adidas is rapidly approaching. Top prospects from the 2020 and 2021 classes will flock to Atlanta to put their skills to the test against elite competition from across the country.
Texas fans should have a vested interest in challenges taking place inside Mercedes-Benz Stadium from June 24 through June 26. Below are three storylines worth following.
1. Spinning the secondary wheel  
After a quick glance at the Rivals100 Five-Star Challenge roster, it's hard to ignore the amount of Texas defensive back targets that will be in attendance. It includes cornerbacks such as Kelee Ringo and Joshua Eaton and top safety options in Xavion Alford and Bryson Washington.
Ringo is already a top 10 prospect in the class of 2020 and will have an audience to make a case to be the nation's No. 1 cornerback. Texas and Georgia are on Ringo's short list of top teams. Eaton has made a string of visits to Austin since being offered at the start of the spring and is set to take his official visit for the LSU game in September.
Alford and Washington are both very familiar with the Longhorns. Alford, a recent riser in the Rivals250, has Texas in his lead group and will join Eaton on the September official visit. Washington had been a longtime Texas lean before officially visiting arch-rival Oklahoma for the spring game in April. He'll choose from those two Big 12 superpowers after the Five-Star Challenge on July 4.
2. Is a Rivals100 RB in the Longhorns' future?  
Two running backs that should warrant the Texas faithful's attention are five-star Zachary Evans and four-star Bijan Robinson. Yes, we are fully aware that Evans excluded the Longhorns from his final five, but is anybody willing to accept that coach Tom Herman is going to throw the towel in on the state's top-ranked prospect, which happens to be a major position of need for 2020?
Robinson may be second on the Longhorns coaches' short list of backfield options in this class. He is coming off official visits to Ohio State (June 14) and Texas this past weekend. The Arizona tailback recently surged to No. 26 in the country and is flirting with five-star status, and his performance in Atlanta could put him over the top.
3. A closer look at priority targets on OL, DL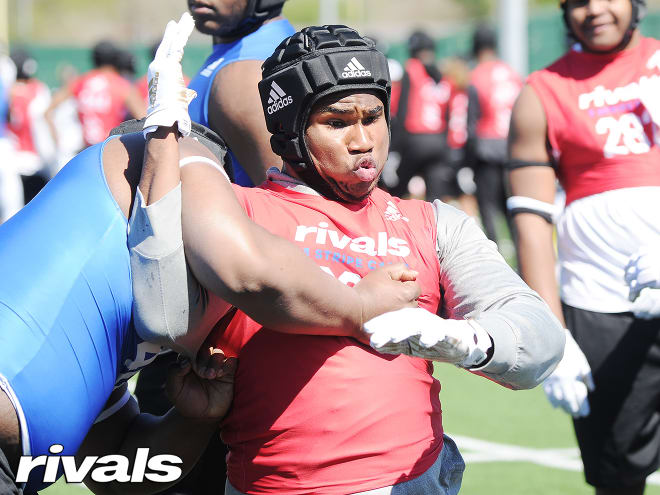 Texas is off a strong start recruiting offensive linemen to its 2020 class, but it is waiting to make a dent on the other side of the line of scrimmage. Rivals100 strong-side defensive end Vernon Broughton drew our attention at the All-American Combine in January and further impressed at RCS Houston. He's a priority for the Longhorns in 2020 and could be close to making a decision. Broughton, who continues to rise in the rankings, is a player Texas fans are anxious to see compete against the top linemen in the land.
On the other side of the ball, Donovan Jackson is a top 2021 priority for Texas and he has made no secret about it. Jackson drew an early offer from Texas and has steadily visited Austin over the years, including this spring. Jackson is one of the top prospects regardless of position in the class of 2021 and one of the best linemen in The Lone Star State. Early on, it appears to be a Texas-Ohio State battle for the tackle.