Rivals100 Five-Star Challenge: Three storylines for ND fans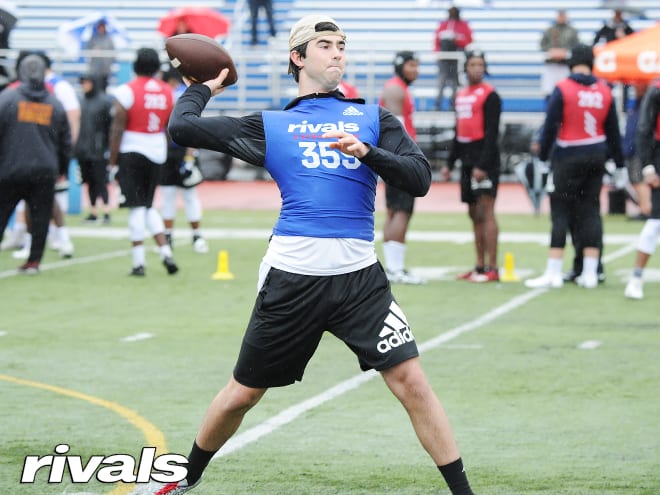 The Rivals100 Five-Star Challenge will take place at Mercedes-Benz Stadium in Atlanta on June 25, and with 100 of the top prospects from the 2020 and 2021 classes in attendance many college programs are going to keenly interested in the event's outcome. One of those programs will be Notre Dame, which has two of its 2020 commits and several top targets expected to be in attendance.
1. The beginning of the Pyne-Johnson connection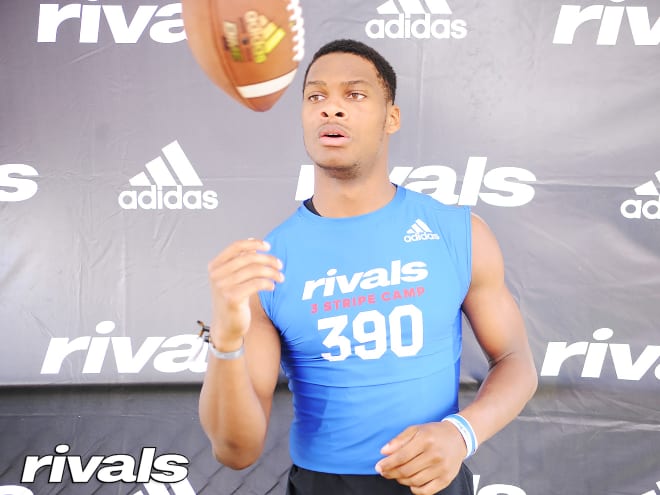 To our knowledge, this will be the first event Notre Dame 2020 quarterback commit Drew Pyne and 2020 wide receiver commit Jordan Johnson will be at together, which makes it the genesis of a connection Notre Dame fans hope pays off when the pair of Rivals100 prospects arrive in South Bend permanently.

For Pyne, this will be a second appearance at the Rivals100 Five-Star Challenge, while Johnson is making his debut. Whether they get drafted onto the same team for 7-on-7 remains to be seen, but there will be plenty of opportunities for the pair to work together during individual drills. Chemistry between a quarterback and wide receiver can enhance the impact of a duo beyond their own skill sets, and seeing the pair on the same wavelength early in their careers would be an encouragement to Fighting Irish fans the world over.
2. The clarification of recruiting decisions
An event as talent-dense as the Five-Star Challenge can reveal which prospects are ready for prime time and which may be more flash than substance. That information can be a big help for college programs as they consider their own recruiting boards.

For Notre Dame, the question is not who to take at linebacker – New Jersey's Cody Simon is the clear No. 1 prospect on their board – but whether to take a player at the position in this 2020 class after taking four in the 2019 class. A strong performance by Simon in Atlanta could help make that decision for the Irish.

Meanwhile, Notre Dame is among the top schools for four-star defensive back Enzo Jennings and is considering bringing him in for an official visit in the fall. Questions about Jennings' position – is he a safety or a cornerback – could get more clear after going against the top wide receivers in the country.
3. Building the Notre Dame brand for 2021
Although Notre Dame's 2020 recruiting plan is pretty well-developed at this stage of the process, the plan for 2021 is still being generated. About 15% of the participants in this year's Five-Star Challenge are from the class of 2021, and having a pair of commitments like Pyne and Johnson at the event can generate or further interest in the Notre Dame program with young prospects just starting to decide what interests them.

Virginia Beach 2021 cornerback Tony Grimes is already a prospect Notre Dame has offered and with whom there is mutual interest, but strong performances or testimonials from their current commits about certain players may spark new recruitments and new interest in other underclassmen. Detroit offensive center Raheem Anderson and Kentucky receiver Dekel Crowdus are two who come to mind.