Rivals100 Five-Star Challenge: Mid-Atlantic stock report
ATLANTA – The Rivals100 Five-Star Challenge Presented By Under Armour is in the books and several Mid-Atlantic prospects opened eyes for good and bad reasons. Here's a look at five recruits who boosted their stock and two who struggled.
STOCK UP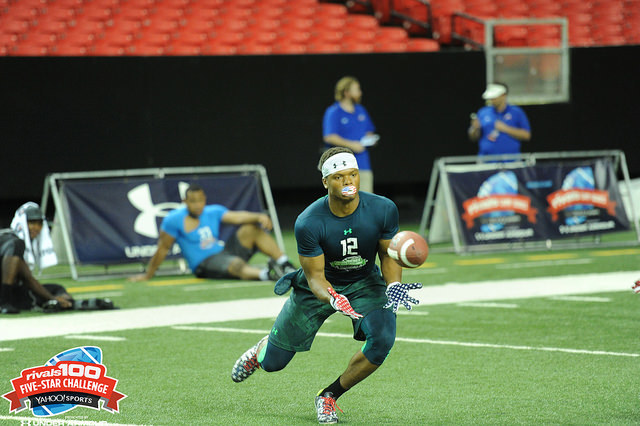 Tarik Black, ranked as the No. 151 prospect in the country, surprised a bit based on the expectations because of his competition level. He was better than he was at the New Jersey regional, so he continues to improve. He has good size and good hands. He just needs to work on his speed, but he was better than a few wide receivers ranked ahead of him.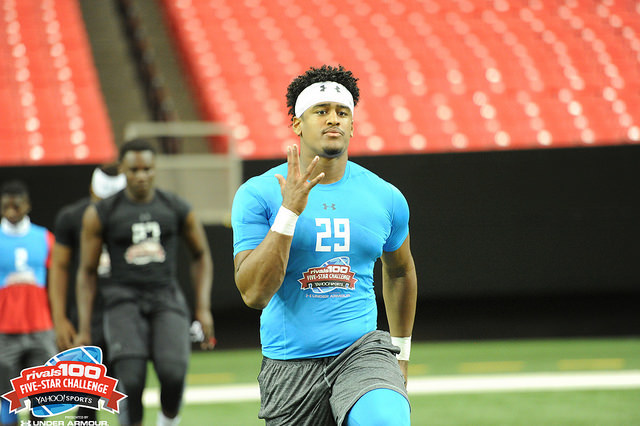 Jordan Williams, ranked No. 156, has great upside and a tremendous build and frame. While his performance itself was up and down a bit, he showed a higher ceiling than expected. Ranked fifth at strongside defensive end, he might not move up in the position rankings but at the very least he improved his stock a bit nationally.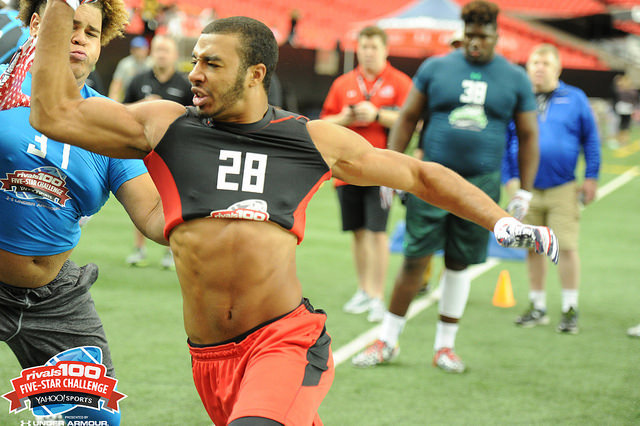 Jake Lawler is small compared with the rest of the linemen and might have to play a hybrid role in college or stand up at UNC, but he's fast off the edge. No. 133 in the country, where he is right now, might be his range moving forward, but he was better at this one event than Robert Beal, who is ranked ahead of him, so we will see where he lands when we re-rank.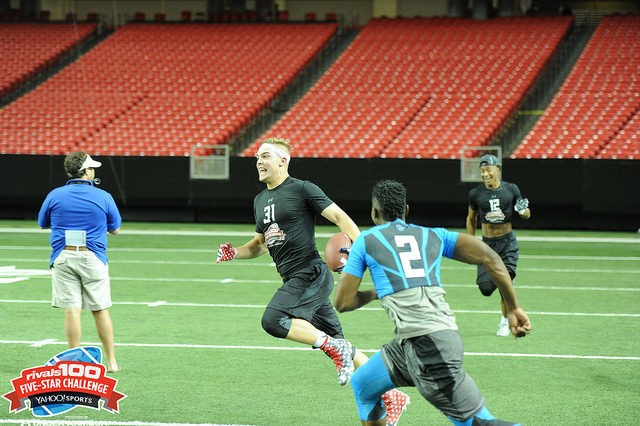 A 2018 prospect in our Rivals100, Matthew Bauer will get his first numerical ranking in July when we come out with our numerical Rivasl100 and Rivals250. While he needs to work on his speed overall and ability to change directions more quickly, he used his length well and played the ball with good instincts. He would be at or near the top of our 5.9 Rivals Rating prospects based on this evaluation, but of course there will be others this summer.

Lamont Wade is already the No. 2 cornerback in the country and No. 10 player overall, so moving up is tough. However, his performance certainly keeps him in the discussion as he battles to be the No. 1 corner and stay in that lofty national range. He was what we expected he would be in the evening session.

STOCK DOWN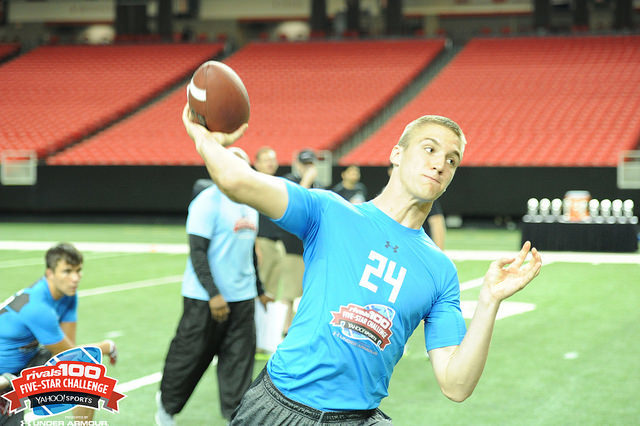 It's hard to knock a 2018 so early with two full seasons of development left, especially a dual-threat guy such as Phil Jurkovec who isn't made for camp settings like this. That being said, there are some mechanical and decision-making flaws that need improvement. As one of the few 6.0 Rivals Rating guys in the alpha Rivals100 for his class, that might be too high.

Jermani Brown, ranked as a Top 50 national player, had a chance to show he belonged in that elite company at cornerback but he was outplayed by many corners ranked behind him when comparing the best with the best. There are many other evaluation options this summer so he could rebound, but based on this evaluation and this eval only, he's dropping.