Rivals Roundtable: Looking back on the Early Signing Period
1. Early Signing Period overall - a fan of it or not (and why)?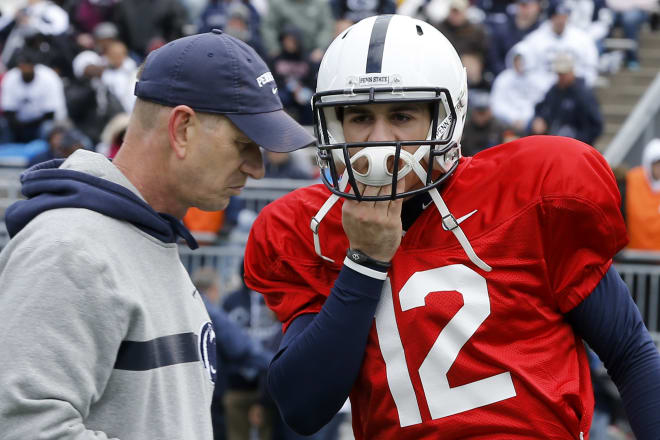 Rob Cassidy: I'm pretty indifferent. I just don't understand why any player with options would sign early. There is literally nothing in it for them. Take Western Illinois for example. The Leathernecks' head coach, Charlie Fisher, left for Arizona State the day after he signed 13 players to binding letters of intent. That's a head coach. Now imagine what's about to take place with the assistant coaching moves. If I were a prospect I would hate it. I am not, however, a prospect, so I don't much care either way.
Mike Farrell: I am OK with it. I've felt for a long time something like this was needed. I'd prefer it to be a bit earlier - as I've stated many times - but I felt it went off without a hitch and is a good thing for college football overall.
Adam Friedman: I've always liked the idea of an Early Signing Period, but the NCAA botched its timing. Coaching changes and late recruiting power plays put the large majority of players at a disadvantage. The fun and excitement of signing day was still there though.
Adam Gorney: I was not a fan of it leading up to the day. My thought was that it was going to be way more hectic and unpredictable, kids would be forced to sign with schools and it could have become a mess. But as the day unfolded, it was orderly and drama-free, so I have become a fan. I think it's going to become the more popular day as kids now see they can take all the visits they need and see all the schools and still have enough time to make a decision in December. It went over really well, so I support an Early Signing Period now.
Josh Helmholdt: Anything that further burdens prospective student-athletes in this recruiting process I am not a fan of because the process is already skewed against these kids and their families. This Early Signing Period quickly became the only option for prospects not wanting to lose their spots, forcing them to bind themselves to schools and limit their options even earlier than past classes had to, and before the inevitable January coaching changes take place. Most college coaches love it because they don't have to recruit prospects into January, so they strong-armed recruits into signing in the early period whether they wanted to or not by threatening their place in the class.
Nick Krueger: In my specific case, I am not a fan. The signing period fell during the same week of the Texas state football championships, and while the dates might not run into each other next year like they did this year, logistically it was a pretty rough week. Some players who might have been inclined to sign but were playing games during the week put off signing because of the scheduling conflict. Add in how close everything was to Christmas, and it made it pretty difficult to enjoy the holidays this year.
Chad Simmons: Not really. I like the idea, but I do not like the timing of late December. I have always said if there was one I would like for it to be around the first of August before most high schools start and before the college football season begins. There was just too much going on from a college coach perspective and the pressure many of the student-athletes felt to sign was high. Overall, I am not a real fan of the structure right now.
Woody Wommack: I wasn't a big fan of the concept at all heading into this week, but I have to admit things were rather painless in terms of how it all played out. I still think the timing is poor, for both coaches and prospects, but I'm not sure I have a better solution about when to put it on the calendar. I think there will be some blow back once assistant coaches start changing jobs over the next month, so I will be watching that situation closely.
2. What would you change about it, such as the date or duration or any other part?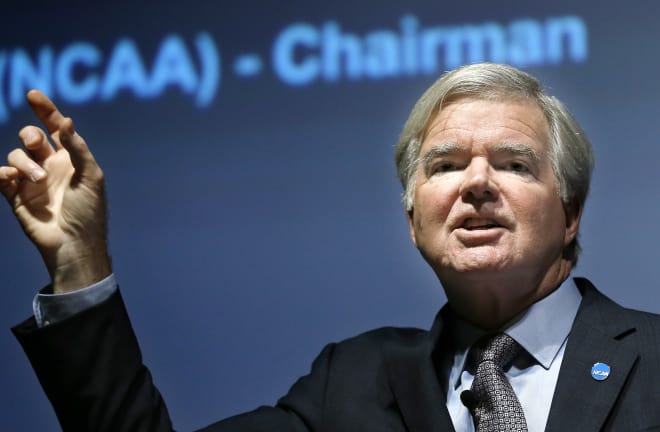 Cassidy: I would say move it to prior to the season, but then coaches would have one fewer semester of high school grades to look at. This would cause teams to sign more ineligible players. I'm not sure why we need the early period to exist at all, to be honest. It simply doesn't line up with the college football calendar.
Farrell: I'd make it in August; that would be the big change. Allow kids to get a six- month break instead of a six-week break and if they aren't ready to sign and want to go through the process further, they can hold off. Fewer kids would sign, but it would distance the signing period from the coaching carousel, bowl practices and other things.
Friedman: There isn't a doubt in my mind that the Early Signing Period needs to be moved to August and players need to be allowed to get out of their NLI if the head coach of their school is fired or leaves for another job prior to Jan. 1. This is the only way to give players and college teams the benefits they were looking for by adding an Early Signing Period in the first place. Coaches know early on who really wants to be part of their team and players will know which teams really want them.
Gorney: I'm not a fan of moving it to before the season in August. That would cause mass confusion, since kids would be taking official visits during the summer or during their junior years, and that's just not ideal. I say keep it as is. Seemed to work really well, and kids were not as rushed or frantic as I thought they might be, and it allows coaching staffs to be filled out. There is plenty of time between Dec. 20 and February, so the two periods are spaced out fine. After experiencing it for the first time this week, I wouldn't change much.
Helmholdt: If you put the early signing period in August the same thing is going to happen - coaches will force kids to sign early by threatening their spot in the class because these coaches want the security of a kid who can't go anywhere and then they don't have to spend energy recruiting any longer. So, as I stand here today, I do not see an Early Signing Period ever being in the best interest of prospective student-athletes as a whole. What would I change? I'd ditch it and go back to only the February signing period ... but keep the earlier official visits.
Krueger: Obviously, based on my previous answer, the date is the first thing I would change. I have heard many people suggest August, but I think that might be too early. I think the halfway point of the season would be good. It would give coaches a chance to see how a player has started his season and players would get the chance to see how their perspective teams are looking that year. Most of the players that signed had been committed since the summer, so it wouldn't be like coaching staffs have to interrupt their seasons to work on new players. The biggest motivation for an Early Signing Period in regards to the players is to give guys that have already been accounted for the opportunity to make good on their commitments sooner.
Simmons: If there had to be one, I would make it Aug. 1 or Aug. 1 to Aug. 3, if we had to have multiple days. Let those die-hard commits who are going to their school regardless of wins/losses, coaching changes or whatever else goes into their decision sign before their senior year begins to take the entire process off their plate.
Wommack: I would probably move it up to before the season and then have an out clause for players who sign with schools that change coaches.
3. Which team faces the most pressure in the next six weeks heading into the traditional National Signing Day?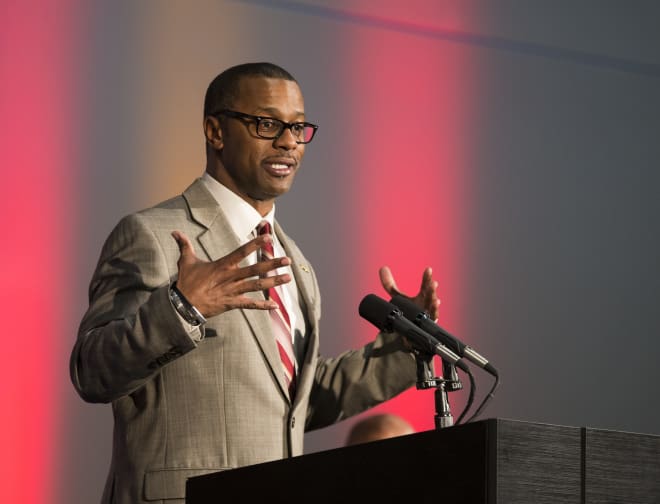 Cassidy: I think it's Florida State, which is still searching for a quarterback. Jimbo Fisher didn't exactly leave Willie Taggart with anything resembling a stacked class. The Seminoles have signed just a handful of players and now half the prospect pool has vanished. It's a bad year to be playing catch-up, and FSU is being forced to do just that. Taggart will be fine at FSU, but the circumstances of this cycle will make things difficult. Finishing in the top 20 would be a win at this juncture.
Farrell: Florida State. The Seminoles have fewer than 10 commitments and need to close strong to finish anywhere near where they usually do. I think every class in coaching transition has a tough job ahead, but FSU has a lot to prove and standards that are higher than many.
Friedman: Willie Taggart is seemingly flirting with disaster with this first recruiting class at Florida State. The 'Noles only have nine commitments and about half of them have signed. USC only has 11 commitments and sits outside the top 30 of the team rankings. Clay Helton and his staff need to close strong and there are plenty of big targets left out there.
Gorney: I still think it's Florida State, even though the Seminoles had a good couple days. Coach Willie Taggart and his staff only have 10 commitments after four-star DB Isaiah Bolden committed and five-star DB Jaiden Woodbey flipped from Ohio State to FSU. Those are two big additions, but the cupboards were almost bare in the last week or so and the Seminoles were the only team nationally with single-digit pledges before Bolden's commitment. There is little room for error in January and leading up to signing day, because Clemson and Miami have recruited so well this cycle - and that's only looking at ACC foes.
Helmholdt: The schools with new head coaches face the most pressure. If I had to pick one, I'd say Florida State, which has just four prospects signed. In the past, those first classes that brand new head coaches had only a couple months or weeks to recruit were not filled with elite talent, but most addressed some immediate needs on the roster brought on by a change in scheme or game plan. Now there is even less time to address those needs.
Krueger: From my region, it's Texas A&M. When you look at how successful Baylor, TCU, Texas, Texas Tech and others were in signing what will end up being the majority of their classes, A&M has a lot of work to do. It's not entirely the fault of changing coaches, and many of their committed players will likely sign in February, but the Aggies' class is smaller in its current form than the other in-state programs and it lost two high-profile commits in Bobby Brown and Leon O'Neal since Jimbo Fisher has taken over.
Simmons: Florida State is one that comes to mind. The Seminoles had a rough time losing numerous commits when Jimbo Fisher left and they currently have nine commitments and only four signees. Many FSU fans felt that Willie Taggart would come in and immediately pick things up on the recruiting trail. He has not done that. That does not mean they cannot close well, so we will track who he fills his coaching staff out with and what he does between now and Feb. 7. But either way, he has a lot of work to do.
Wommack: Florida State did a nice job closing on a few players Friday and moved up to No. 45 in the team rankings. But it's clear the Seminoles still have some work to do and Willie Taggart, who is known for his recruiting acumen, will have to load up to keep the 'Noles fans on his side heading into his first season at the helm.