Rivals Rankings Week: Who will end cycle as top WR?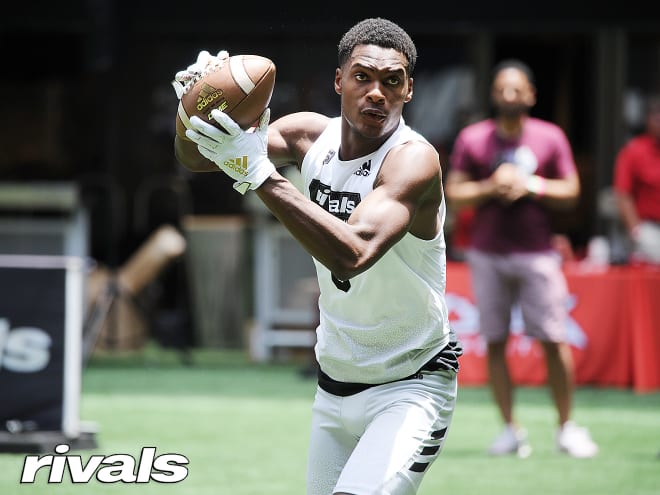 Wide receivers is one of the toughest positions to rank in this recruiting class. It's one of the deepest groups in the 2020 Rivals100 and the offseason performances by some of the players at the top of the position have caused a few changes in the rankings. The Rivals national analyst team takes a closer look at the five-star receivers and debates the merits of how the ranking should shake out.
RIVALS RANKINGS WEEK:
Monday: Top 10 revealed
Tuesday: Rivals100 revealed
Wednesday: Rivals250 revealed
Thursday: Position rankings revealed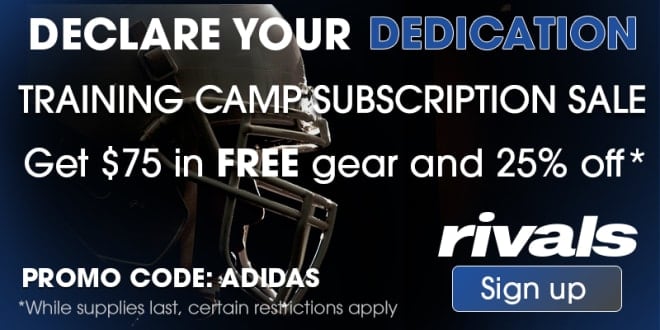 FARRELL'S TAKE: JULIAN FLEMING
"Fleming is still, to me, the receiver with the best collection of intangibles in this class. He has size, speed and reminds me a lot of N'Keal Harry. This is a really good wide receiver class, but Fleming is still my top guy."
FRIEDMAN'S TAKE: RAKIM JARRETT
"It was a quiet summer for Jarrett as he did not compete in any of the major camps but the LSU commit solidified his dominance at the Washington, D.C. edition of the Rivals Camp Series presented by adidas back in April. His route running skills, ball skills, overall speed, explosiveness and competitive nature are elite and, as good as his performances in camps have been, he is even better in games. St. John's plays a number of powerhouses from around the country this season and Jarrett will have his work cut out for him."
HELMHOLDT'S TAKE: JORDAN JOHNSON
"Johnson only just rose to five-star status in the post-spring update, but he has a case for being the surest bet from the current group of five-star wide receivers. The Notre Dame commit has great size and he is a technician at the position. Johnson's best asset, though, is his suddenness and ability to quickly separate from defensive backs. Other five-star receivers in this class may have higher ceilings, but Johnson has one of the highest floors among this tier of prospects."
SPIEGELMAN'S TAKE: DEMOND DEMAS
"Demas is one of the more electric playmakers in the country regardless of position. He is a physical freak with impeccable hands, speed and leaping ability. Demas would start for Texas A&M if the Aggies played tomorrow. He's the closest thing to Randy Moss that I can recall on the high school level. Demas has steadily climbed up the rankings after turning in a monster spring and a strong summer. With good production as a senior for Tomball, the No. 1 spot among receivers is certainly within Demas' grasp."