Rivals Rankings Week: Who should be No. 1 in the 2024 Rivals250?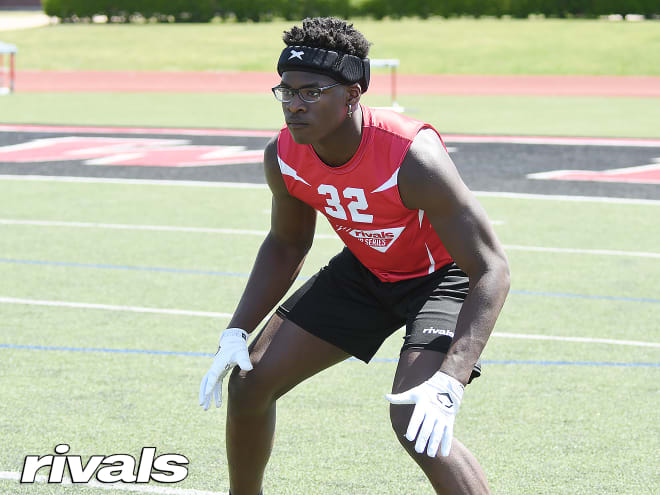 The new 2024 rankings will be released this week, expanding from 100 four-stars to a full Rivals250 along with position and state rankings. With this update to the rankings, one player will be crowned No. 1 in the Rivals250.
In today's Making the Case, the team of Rivals analysts all make an argument for the prospect they believe should get that top spot:
COSGROVE'S VIEW: Ryan Wingo
Although my choice may come with some bias, I truly believe Ryan Wingo is the No. 1 overall prospect in the 2024 class. Wingo is the complete package and comes from a family of fantastic football players to boot. At 6-foot-2 and 195 pounds Wingo has borderline elite size for his position and he combines that with a next level skill-set. I literally cannot find any weakness in his game and he is capable of providing value on the field in so many ways. Whether returning kicks, stretching the field for the deep ball, or taking a short route the distance, Wingo is a threat to score every time the ball is in his hands. He is definitely a receiver prospect, but he is also an elite level athlete that could be highly-ranked and recruited on the defensive side of the ball as well. When you combine his on field production, physical gifts and national level track times, it becomes hard to imagine that there is a better prospect than Wingo in the 2024 class. Texas A&M, Texas, Notre Dame, Missouri and Oregon are early teams to keep an eye on in terms of his recruitment.
*****
FRIEDMAN'S VIEW: Desmond Ricks
I really like quarterbacks Jadyn Davis and Julian Sayin along with a few defensive linemen but for now I'm taking Desmond Ricks. He's more of a sure thing than the other prospects at this point but that could change as we learn more about other players this spring. Ricks has been making headlines so far this offseason and posted impressive testing numbers during IMG Academy's pro day workout. Whichever program ends up with him will be getting the total package at cornerback. He has the size, strength, quickness, toughness, speed, and technique to match up with any receiver that lines up across from him.
*****
GORNEY'S VIEW: Colin Simmons
Simmons has such extraordinary speed and power off the edge that it's hard to believe he's a sophomore in high school, hard to believe he's even in high school. In many instances last season, the Duncanville, Texas defensive end was opposite Ohio State signee Omari Abor, who finished No. 116 in the 2022 rankings, and Simmons has more burst, more power, more speed and more success off the line. He's coming so quickly that the quarterback cannot even get into his drop before Simmons is there to wrap him up or chase him out of the pocket. With Texas, Texas A&M and others already battling for him, Simmons' recruitment is going to get very interesting since he's arguably the No. 1 player in the 2024 class.
*****
WRIGHT'S VIEW: Desmond Ricks
Ricks has it all and will be tested over the next two seasons, and in practice, at IMG Academy. Every measurable wanted in a corner Ricks has – height, size, long arms, and speed. His athleticism is as elite as any other, past, present, or future. His hips, burst, and change of direction closes windows before they open. Beyond his play with the Ascenders, Ricks has showcased his talents at 7-on-7 tournaments nationally proving he is in the conversation for best in class.
On the recruiting front, Ricks is about to pass the 30-offer milestone with his pick of elite programs. Originally from Virginia, East Coast programs want to keep him home while West Coast programs are begging him to come visit.