Rivals Rankings Week: Who just missed the Rivals100 cut?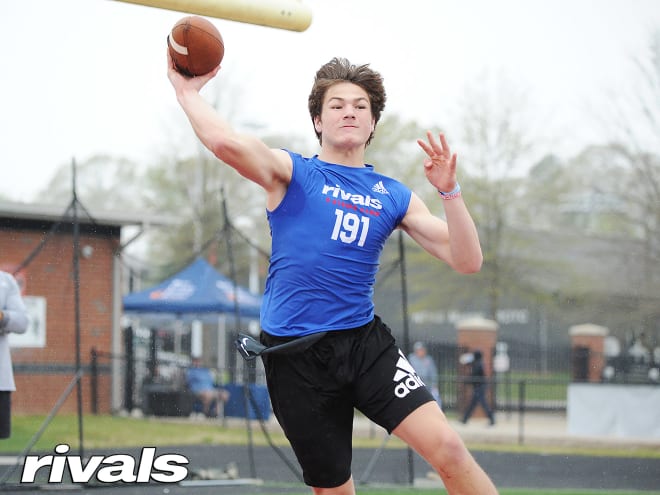 Earning a spot in the Rivals100 is one of the top honors college football recruits can achieve but there are always some prospects that just miss out on the opportunity. Luckily for the 2021 recruiting class, there are many more rankings updates to come. Who could be a new addition to the Rivals100 next time? Recruiting analysts Adam Friedman, Chad Simmons and Sam Spiegelman name their candidates.
FRIEDMAN'S VIEW: Drake Maye
Few quarterbacks in the country put together as impressive a statistical season as Drake Maye. The Alabama commit completed 72-percent of his passes and threw for more than 3,500 yards, 50 touchdowns and only two interceptions as a junior. Accuracy concerns held Maye back in the previous rankings but he answered most of, if not all, of those questions this season. There will be plenty of opportunities to see Maye down the road and if he continues to show development he should find himself in the Rivals100 in the next rankings update.
SIMMONS' VIEW: Daejon Reynolds
Daejon Reynolds put on a show this season and he emerged as one of the top 2021 prospects not only in Georgia, but the country. He made a significant move this update after his 1,541 yards receiving and 14 touchdowns this season. Some college programs still like him as a defensive back on the next level, and that just speaks to what type of athlete he is. Reynolds has a great frame, he has speed, his ball skills are a true strength and if he continues to play at the level he played this season, he will be hard to keep out of the Rivals100.
SPIEGELMAN'S VIEW: Marcus Burris
Marcus Burris is a jumbo-sized athlete that could play anywhere along the defensive line at the next level. He's insanely athletic for his size and covers a ton of ground with top-end speed and quickness. He's impressed me more and more in recent months. His stock is trending up.