Rivals Rankings Week: Five biggest debates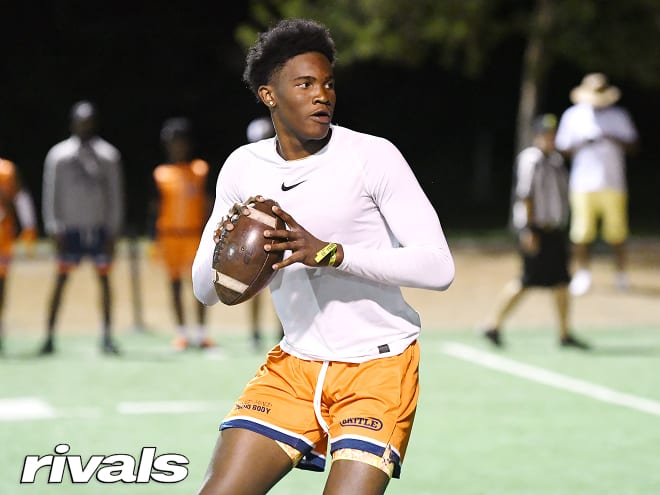 When the 2025 Rivals100 was released Wednesday, there were lots of questions about who made the list and why certain prospects were ranked higher than others. Here is a peek behind the curtain at the debates that went on during the rankings meeting.
Sanders at No. 1 was not unanimous
David Sanders has all the tools to be a franchise left tackle but there are a lot of areas of his game that will need to continue to develop between now and when he heads off to college. He has great technique and playing strength but, just a sophomore still, he will need to add more raw power in the weight room and some solid mass to his frame.
There was some talk of slotting Bryce Underwood at No. 1 too. Quarterbacks often finish atop the Rivals250 and Underwood's unique blend of arm talent and athleticism set him apart from the rest of the 2025 quarterbacks.
The same goes for defensive linemen and the 2025 class is flush with future difference-makers. Elijah Griffin leads a wildly talented group of defensive linemen and, with four defensive linemen in the top 10, there is a chance one of them could unseat Sanders at some point down the line.
*****  
Too many running backs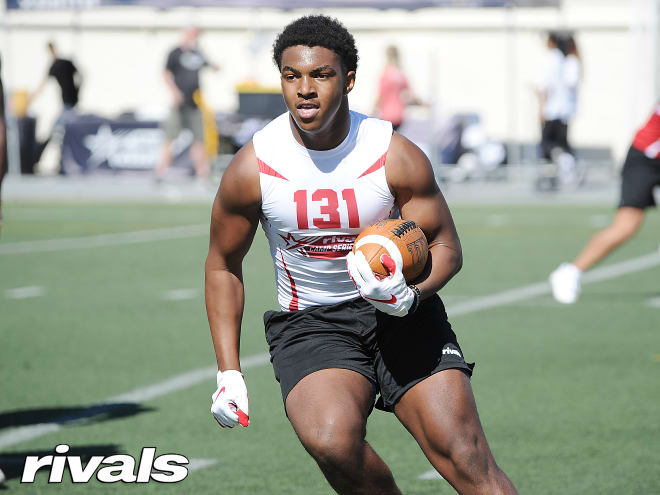 The devaluation of the running back isn't a new storyline and it shouldn't necessarily mean the end of the five-star running back. Right now there are 11 running backs and all-purpose backs in the 2025 Rivals100 starting with Jordon Davison (No. 18) and ending with Ousmane Kromah (No. 88).
That number appears high when you consider the rankings are, in part, projections to the NFL Draft. There has been an average of about one running back drafted in the first round in the last five NFL Drafts and an average of about seven in the first three rounds over the same time period.
*****  
Griffin as the top DL wasn't a slam dunk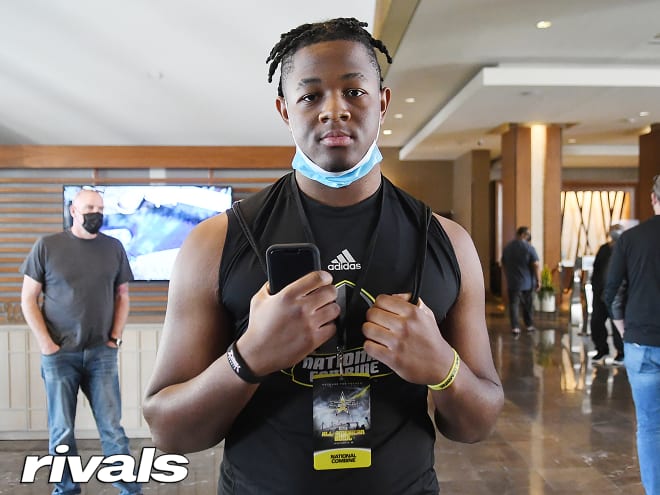 Elijah Griffin landed at No. 3 in the 2025 Rivals100 but, for all his talent and skill, he wasn't every analyst's pick to be the top-ranked defensive lineman. Jared Smith (No. 5), Zahir Mathis (No. 6) and Armondo Blount (No. 8) are elite prospects as well and each brings something slightly different to the talent.
Smith has eye-popping physical measurables and plays with an aggressiveness and motor that make him a terror off the edge. Mathis is just scratching the surface of his potential after sitting out almost all of his freshman season but the start to his sophomore season has been phenomenal.
Blount has been on the scene for a few years already. His combination of size, strength, athleticism, and hand techniques can give him an advantage against any offensive lineman he comes across.
While Griffin's elite status isn't being questioned, there are plenty of other defensive linemen that could overtake him in the rankings as they continue to develop.
*****  
Should Winston Watkins be the No. 1 wide receiver?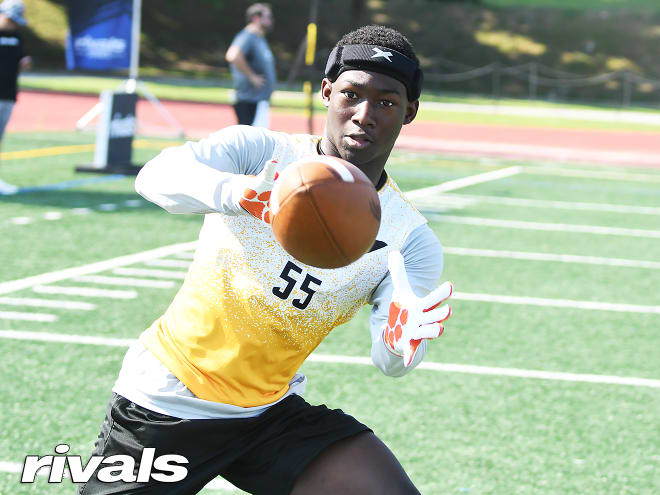 This was a major discussion during the rankings meetings. Winston Watkins entered the public eye when he committed to Texas A&M before entering high school and has since been living up to the hype. He is the most successful receiver or very close to it at every event he competed in during the offseason.
However, that's a good way to describe Dakorien Moore, the top-ranked receiver in the 2025 Rivals100. The receiver out of Duncanville, Texas, had a productive freshman season and is off to a good start as a sophomore. This hotly contested position battle will be a constant topic of conversation throughout the rankings process and, while there are several other big-time receivers in this class that will be in the discussion for the No. 1 receiver title, these two will be prominent figures in it.
*****
Should Colin Hurley be No. 1 in Florida?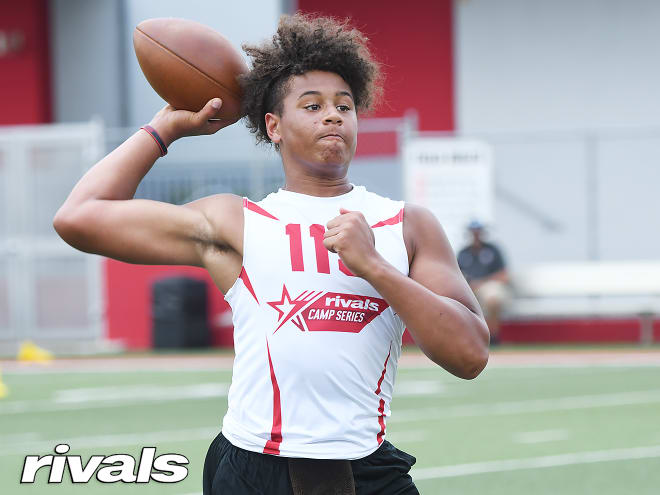 Quarterback Colin Hurley is an impressive prospect with a very bright future but, as always, the state of Florida is uber-talented so there will always be debate about the state's top prospect. Hurley sits at No. 7 in the 2025 Rivals100 but he is closely followed by Blount (No. 8), safety DJ Pickett (No. 9), and Watkins (No. 12).
There will be plenty of reshuffling this order as the rankings cycle progresses so it's safe to say Hurley's place at the top of the Florida state rankings is far from a lock.