Rivals Camp Series: The Miami Awards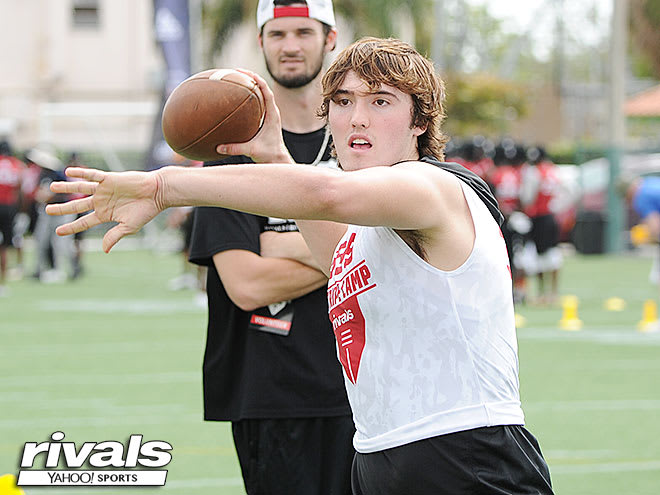 HIALEAH, Fla. – The 2018 Rivals 3 Stripe Camp Series presented by adidas kicked off in the Miami area on Sunday and the talent level was better than it has been in years. Every position group was packed with FBS-bound prospects. And while the usual MVP awards were handed out following the camp, Rivals.com decided to hand out a few, less traditional honors. Below is a list of superlatives that, unfortunately, come with no physical trophy.
MORE MIAMI RCS: Players predict future colleges | Stars shine in South Florida | Updates | Full 2018 schedule
BEST FRESHMEN: Jacorey Brooks & Aaron McLaughlin
Jacorey Brooks, a Florida-based wide receiver, already holds a handful of major scholarship offers and he consistently beat top-flight 2019 prospects at Sunday's event. It seems clear that Brooks will be in the running for five-star status when Rivals ranks the class of 2021, as freshmen don't come much more impressive than the Miami-area standout. It's likely that he'll have his choice of schools when it comes time for him to sign, as Florida, Georgia, Miami, Tennessee and others have already offered.
Aaron McLaughlin began to rack up scholarship offers in middle school and he has continued to progress as a player. He has ideal size for a quarterback and can already make every throw. On Sunday, he made winning MVP honors look effortless due to the fact that the 2021 prospect was clearly the best of a better-than-average position group. Florida, Florida State, Michigan, USC, UCLA and others have already offered the 6-foot-5 phenom.

BEST INTERVIEW: Mike Morris
Mike Morris, a Florida State commit, is as outspoken as he is large. And while an injury prevented him from participating, his pre-camp interviews made waves. At one point during a video interview, Morris let a loud, unexpected roar as a response to one question and yucked it up with anyone who decided to stick a recording device in his face. Morris broke up the monotony that can sometimes take hold at events. His sense of humor didn't go unappreciated.

PLAY OF THE DAY: John Dunmore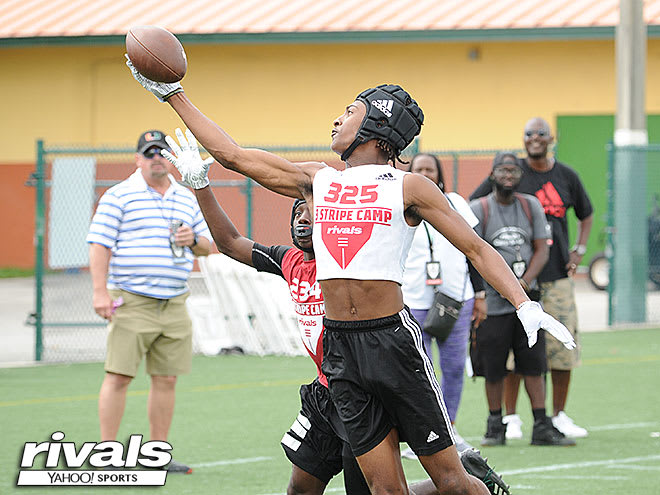 John Dunmore made an impressive one-handed grab along the sideline during one-on-one drills. His full extension drew cheers from fellow campers. The fact that he celebrated by tossing the ball off of the defender's chest drew another round of reaction, as the moment helped define the day. The energy at the Miami camp is always high, and Dunmore's grab followed by a spirited celebration played into the larger theme.

MR. CONFIDENCE: Vincent Davis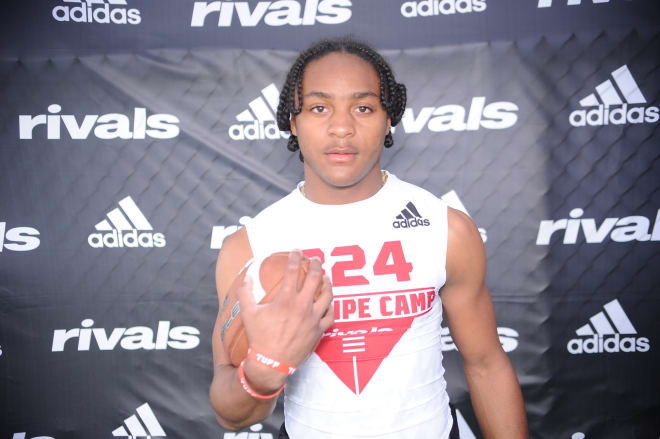 Vincent Davis had a solid showing at RCS Miami. He didn't take home MVP honors but flashed greatness from time to time. The three-star running back with offers from Kansas, Pittsburgh, Syracuse and Illinois has impressive speed and shined during drills. Turns out, Davis doesn't lack for confidence either.

Following his solid showing, the three-star back fired off a simple text to a Rivals.com employee.
"Camp was too easy," it said.
NEXT UP: Aydin Henningham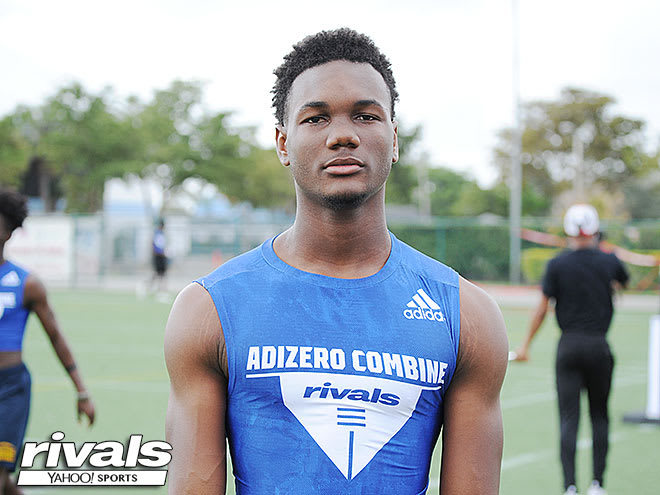 Aydin Henningham, a class of 2020 prospect, is already collecting major scholarship offers and is clearly one of the marquee names in his class. What makes the Deerfield Beach (Fla.) wide receiver interesting is the fact that he was a virtual unknown just a few months ago. Henningham's impressive offseason continues on Sunday, lending credence to the theory that there are massive things in store for him before National Signing Day 2020.

MIGHTY MITE: Henry Bryant 
A sawed-off defensive tackle, Henry Bryant may lack for size. What he doesn't lack for is raw power. At one point during one-on-one work, Bryant, a 2020 prospect, flung a much larger defensive tackle through the backfield and into the tackling dummy. Bryant held his own during the camp and flashed some elite power, making it obvious as to why schools such as Iowa State, Kentucky and Pittsburgh have already offered.

PLEASANT SURPRISE (Lineman): Demetris Dorceus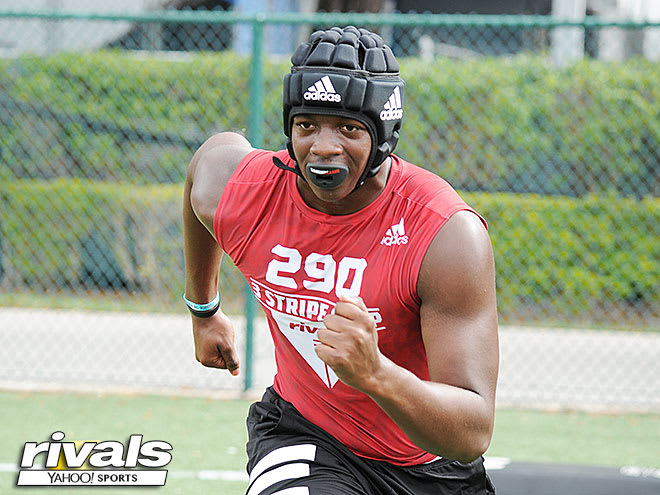 There were plenty of big names in the lineman group and a couple of them nearly took home MVP honors. Until Demetris Dorceus happened.

Dorceus edged out Rivals250 member Khris Bogle and Miami commit Cameron Williams to take home MVP honors. Dorceus arrived at the camp with an offer list that included North Carolina State, Wake Forest, Southern Miss and others, but offers from other major programs could be in store. Dorceus didn't pop off the roster as a prospect to watch before the camp, but everyone is certainly aware of him now.
PLEASANT SURPRISE (Skill): Semar Melvin

Semar Melvin outperformed his 5.5 ranking from the camp's onset but really shined during one-on-one work. Melvin locked up some of the most highly regarded wide receivers in South Florida and raised his stock and his ranking in the process. There are likely more offers in store for the 2019 cornerback.
CAMP MVP AWARDS