Cassidy's Takeaways: Stars shine in South Florida
MIAMI – The Miami stop of the Rivals 3 Stripe Camp presented by adidas is in the books, and the event was one of the stronger collections of talent in the history of the event. Highly regarded prospects clashed with rising stars, as the competition was stiff at every position. Below, Rivals.com Southeast analyst Rob Cassidy shares the storylines that stood out to him from Sunday.
MORE RIVALS CAMP SERIES: Updates from Miami | Full 2018 schedule
MIAMI'S MOMENTUM HASN'T SLOWED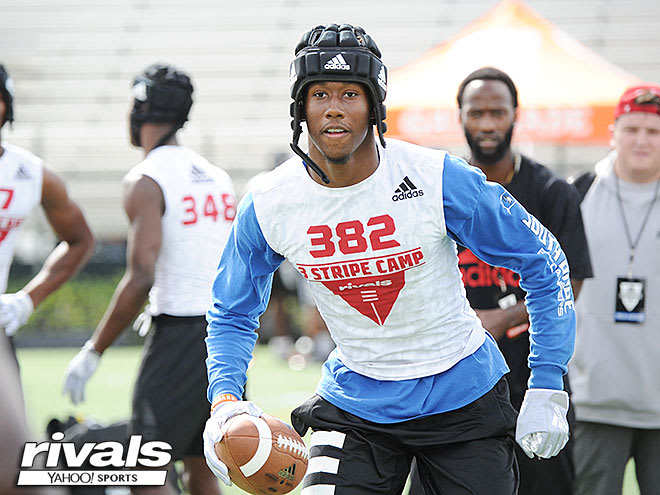 New year, same story. The Hurricanes' recruiting momentum is alive and well in South Florida, as many of the top uncommitted prospects at Sunday's event mentioned Mark Richt's program. Players such as Frank Ladson, John Dunmore, Tyrique Stevenson, Mark Antony-Richardson and Dontae Lucas all seem to have love for the hometown team. Every member of the duo mentioned Miami as a school of interest and each received an invitation to the Rivals100 Five-Star Challenge presented by adidas.
Miami is clearly the most desirable school for South Florida prospects, as the new regime has altered the perception of the program in a hurry. Last year's No. 5 class was no fluke. That much was abundantly clear at the event, where the buzz around the program never felt far away.
ROSEMY EMERGES AS A TOP NAME IN 2020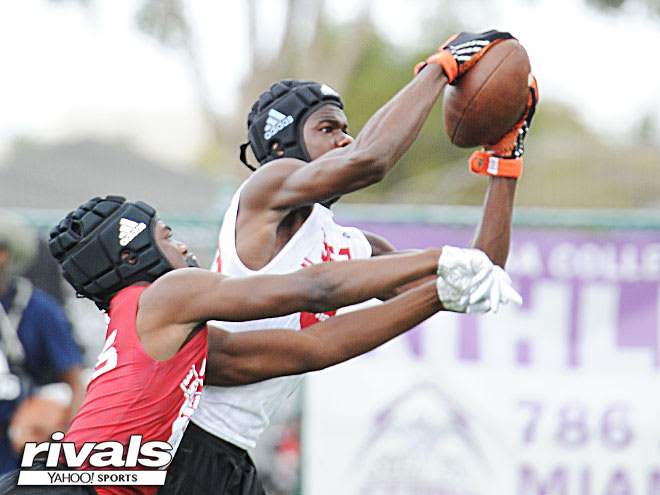 Wide receiver Marcus Rosemy is an underclassman at a powerhouse high school, so his statistics don't always reflect his talent. He took Sunday's opportunity to show that he's just as talented as the more celebrated names in his class, however, as he shined from start to finish.
The class of 2020 target made a couple of highlight-worthy grabs and used his impressive size to his advantage all afternoon. Rosemy is clearly one of the best 2020 receivers in Florida and proved that point on Sunday. He already holds offers from Florida, Georgia, Pitt, Texas and others.
WRIGHT'S RETURN TO THE SCENE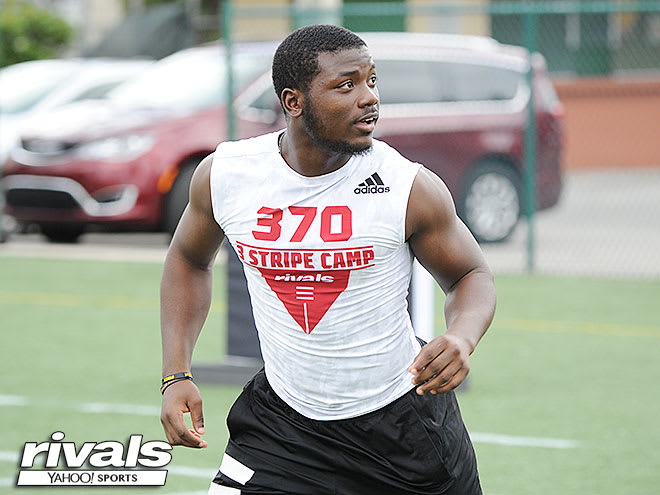 Nobody has forgotten Nay'Quan Wright. The Miami (Fla.) Carol City High School running back became a recruiting commodity as a freshman and attracted a host of scholarship offers early in his career. After missing last season with an injury, the buzz around his name cooled a bit. On Sunday, he announced his return to the recruiting world with gusto, as he was in the running for the MVP honors, only missing out by a shallow margin.
Wright, who once held a number of major offers, isn't the largest back in the country but his speed and suddenness has not dissipated due to injury. Wright should see his star raise again in the year ahead, as the buzz around his name will return.
CAMERON WILLIAMS IS NO THREE-STAR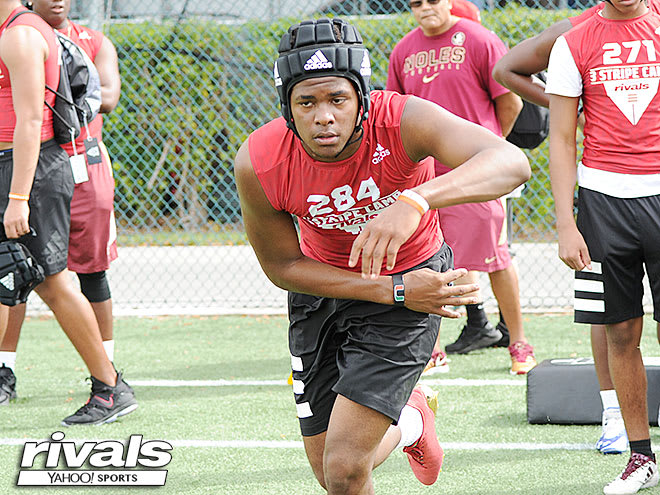 Three-star defensive end Cameron Williams looked like a Rivals250 prospect from start to finish on Sunday. The 6-foot-3 Miami commit was in the running for MVP honors and outperformed a number of higher-ranked players at the event.
Williams won the majority of the reps he took during one-on-one work and showcased incredible speed off the edge. Williams' three-star ranking is not long for this world and in its final days.
A STAR IS BORN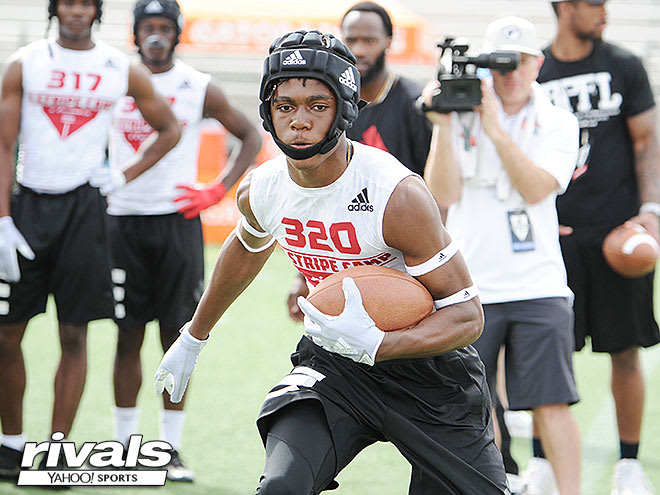 Jacorey Brooks has officially arrived.
The class of 2021 wide receiver tested his game against elite upperclassmen at the camp and showed incredibly well. The budding star was in the top tier of all receivers in attendance. Brooks has the frame of a college-ready wideout. The 6-foot-3 wide receiver holds five scholarship offers as things stand now. Miami, Tennessee and Florida have already made things official, but it seems like a near certainty that Brooks will hold more than 25 offers before he's ready to sign a letter of intent.
QUARTERBACKS SURPRISE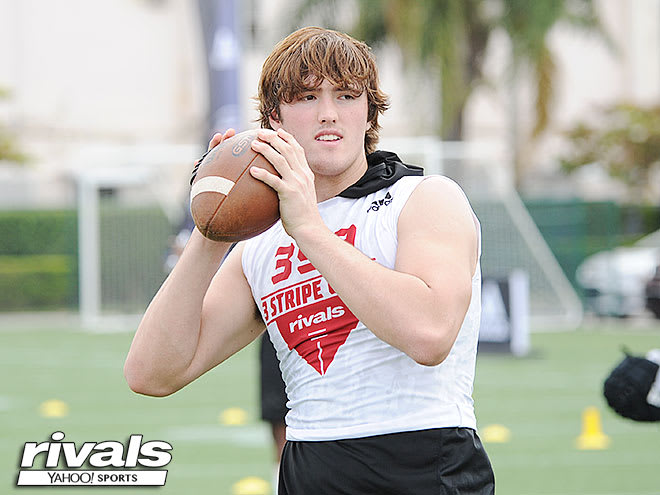 The quarterback group isn't always the Miami stop's strong suit, but Sunday's group had a strong showing from top to bottom. Despite being a class of 2021 prospect, MVP Aaron McLaughlin led the way and took home the award relatively easily. McLaughlin already has college size and is long on physical tools. And while it was clear that McLaughlin led the pack in terms of natural talent, three-star product Nik Scalzo also impressed the camp's coaches.
Scalzo, who cloud be nearing a commitment to Kentucky or Boston College, makes up for his lack of elite height with accuracy and an ability to extend plays. There could be more offers in his future. Camp coaches also mentioned Ft. Lauderdale-based quarterback Curt Casteel, who holds offers from Cincinnati, Syracuse and Boston College, as a player that impressed.
MCINTOSH PROGRESSING IN EVERY WAY
Kenny McIntosh is one of the most physically impressive running backs in the country. That's been clear for some time, but the other areas of his game are improving. On Sunday, he showed that his athleticism matches his build. McIntosh was also in the running for MVP honors as part of a loaded position group.
His trajectory is certainly a positive one and should result in a slight bump in the rankings. Some concern about his ability to break tackles remains, but it's clear that McIntosh continuing to develop into a complete player.