Rivals Camp Series Cincinnati: Prospects now on the radar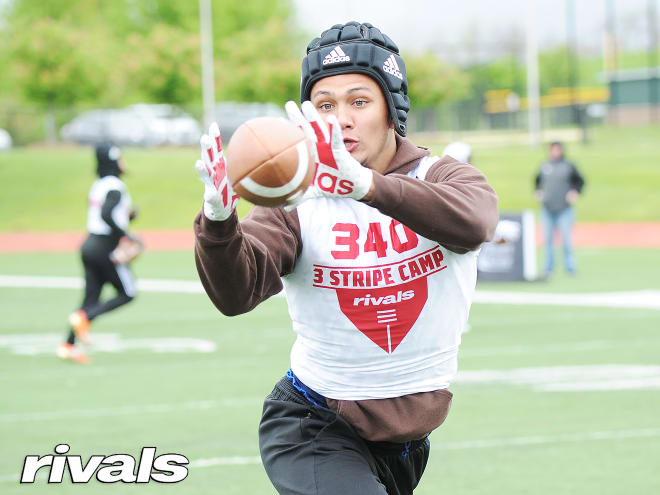 Harrison was one of a handful of quarterbacks worthy of MVP honors on Sunday. The 6-foot-2, 191-pound rising sophomore already has great size and an even better arm. Harrison was responsible for throws well beyond his years, particularly as it pertains to accuracy. That's the most important trait for a young quarterback to develop his game around. Louisville and Toledo are the first programs to take notice, but he's a quarterback who'll have 20 or 30 offers by this time next year.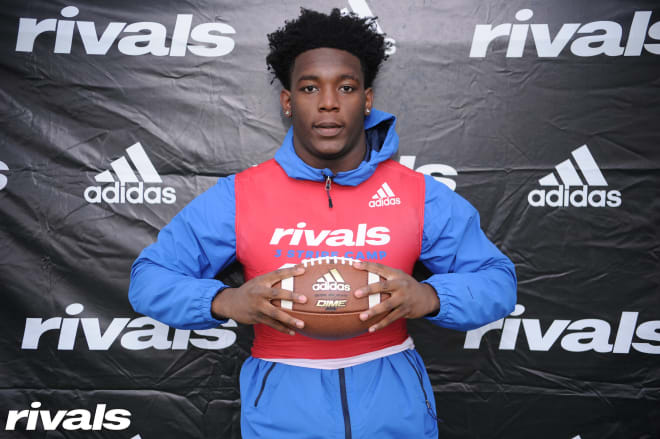 Knifeley entered Sunday with offers from programs such as Eastern Kentucky, Western Michigan and Kent State, but it would not be surprising to see his offer sheet grow during the Spring Evaluation Period and the camp circuit this summer. He's 6-foot-2 and 246 pounds and was explosive off the ball coming from a weak-side end spot. One thing you can't teach is that burst. He's long and lean with serious athleticism, which should put him on a lot of radars moving forward potentially as a stand-up outside linebacker.
There has been a lot of talk about underclassmen quarterbacks coming out of Sunday's camp, and Lichtenberg deserves mention with that group. The sophomore holds a couple Mid-American Conference offers from local programs Toledo and Bowling Green, and is ready to start seeing his star rise on more of a regional and national scene. The knock on Lichtenberg at this stage is consistency, but that's not surprising for a young quarterback. When he was on there were not many who threw as good of a ball as the Toledo native.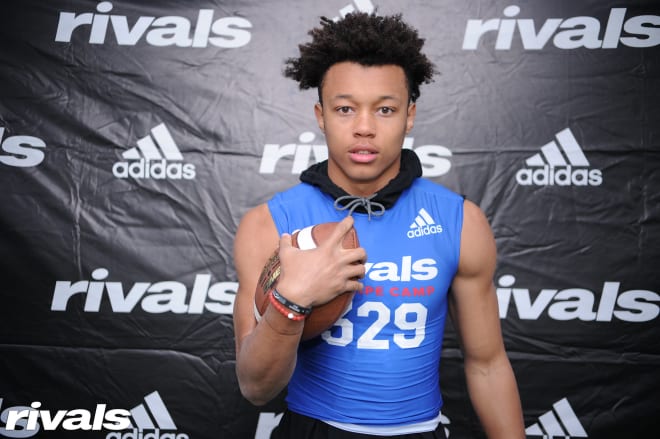 The Running Back MVP winner committed to Ball State a month ago. His only other offers were from Miami (Ohio) and Northern Illinois. Marcus reminds us of another running back who came out of Indianapolis recently, and that is current Cal Bear Johnny Adams. At 5-foot-10 and 182 pounds, Marcus is similarly-sized to Adams and both are major weapons as receivers out of the backfield while still possessing the ability to run between the tackles. Although he has already made a commitment, Marcus has the skill level that should continue to attract interest.
The group that earned invitations via Saturday's Rivals adizero Combine was one of the most impressive when it came to camp performance. Matthews certainly deserves mention in that group as his performance was clearly in the top half of the defensive linemen. At 6-foot-2 and 282 pounds he is a good fit for the three-technique defensive tackle position. His strength and straight-line speed is very good, he just needs development in lateral quickness and agility. Matthews has a couple lower level offers, but he is an FBS-caliber defensive tackle for sure.
One of the other quarterbacks to turn in a strong performance in Cincy was Indiana 2021 dual-threat McCulley. He's got great size (6-foot-3, 189 pounds) and a strong arm. McCulley dishes off a handful of passes downfield with precision and good touch, but he was also able to put some zip on the ball when he needed to. Indiana has already extended an offer to the in-state prospect and Central Michigan has followed suit. From what he showcased on Sunday alone, McCulley should garner even more looks and offers this spring.
Medalion punched his ticket to RCS Cincinnati after turning heads at the combine earlier in the weekend. Looking at the 2020 prospect in search of his first offer, he's 6-foot-4 and a shade under 280 pounds. He boasts a 77-inch wingspan and 36-inch arms, and he's beginning to put all the pieces together. Medalion flashed some really encouraging signs during the linemen showcase. He's powerful and light on his feet, and he has room to grow at tackle when he refines his technique and improves his footwork. One program, at least, will be willing to take on a raw prospect like Medalion.
Get familiar with Tshabola now because this 2022 offensive tackle has a very bright future. At 6-foot-5, 315-pounds, the freshman had a lot of success against the best the defensive linemen could throw at him. No program has offered him yet but he showed outstanding technique, strength, and patience.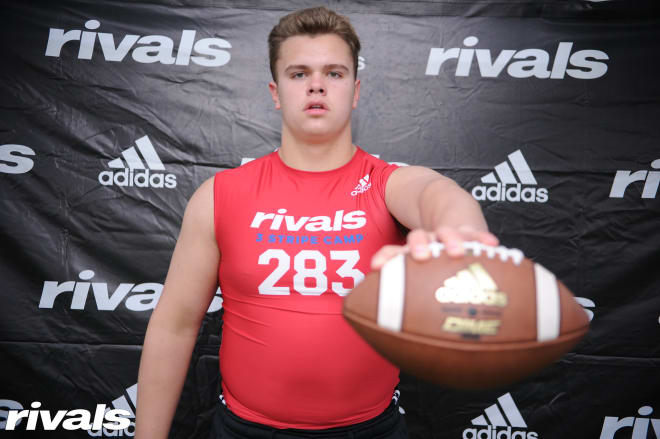 VanSumeren was surprisingly powerful for a player that measured in just under 6-foot-2 and weighed almost 255-pounds. He was really explosive and played with excellent leverage and balance. VanSumeren made the showcase portion of one-on-ones and did a really good job getting into the backfield against some of the top upperclassmen offensive linemen. Michigan has already offered him but the Wolverines are the only one so far.
Watkins was squarely in the mix for the wide receiver MVP honors of the Cincinnati camp. The 5-foot-11, 177-pounder is a unique safety blanket for any quarterback. Watkins was unguardable simply because of his awe-inspiring catch radius and strong hands. Even when he's covered, he's open. Kentucky is the lone offer for the Louisville athlete, but that offer sheet should balloon as teams re-examine their boards in search of slot receivers.