Rival Views: Which TE should be ranked higher - Gilbert or Mayer?
HELMHOLDT: Arik Gilbert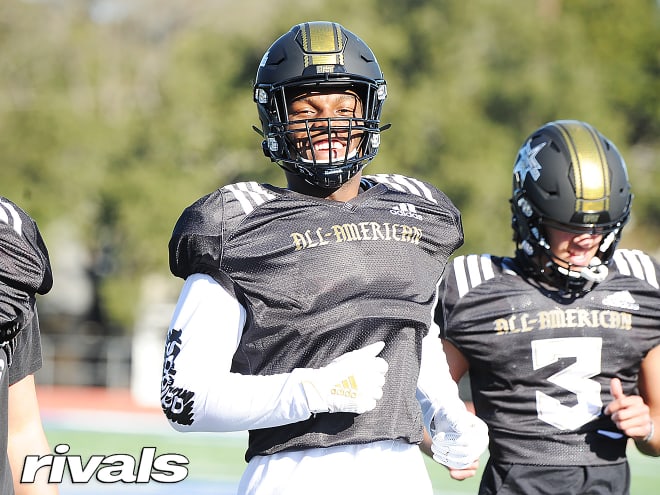 Gilbert has been a five-star from the beginning, being ranked No. 7 at the highest and No. 14 at the lowest. He has passed every test put in front of him during his prep career and cemented his five-star status. The future LSU Tiger is one of the most uniquely gifted, big athletes we have seen come out of the high school ranks this decade. Both he and Mayer are way ahead the athleticism curve for the tight end position, but after seeing them side-by-side on Tuesday I think Gilbert is just a little smoother, a little more fluid and explosive. No matter if you put a linebacker or defensive back on him, Gilbert is a mismatch in the passing game. Mayer seems a little more willing and able as a blocker, but Gilbert can and will block if called upon. Offensive coordinators are not going to be regularly using Gilbert as an in-line blocker, though, and his ability to make plays in the passing game opens up a ton of possibilities for an offense.
WOMMACK: Michael Mayer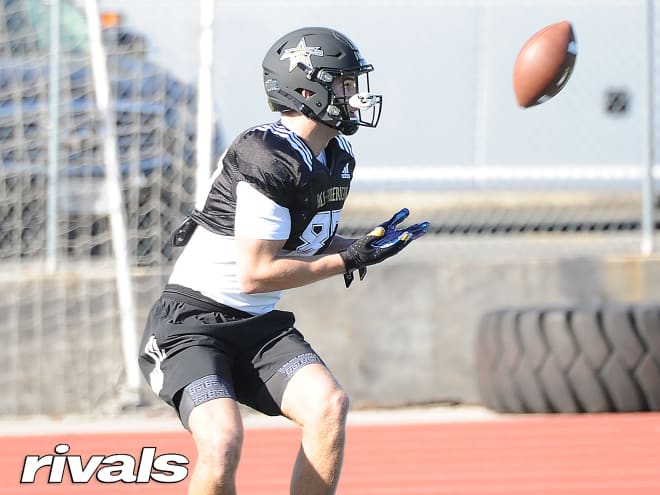 There's no bigger fan of Arik Gilbert than me, and every time I see him I'm impressed with his ability to move, especially at his size. But Mayer is right there with him in terms of his ability to get open and create mismatch nightmares for opposing defenders. The thing that I really like about Mayer is his willingness as a blocker. He plays with an aggressiveness and an edge like that of an interior offensive lineman and he takes pride in not only doing his job, but finishing blocks aggressively. While the game has changed and tight ends like Gilbert and Mayer won't be relied on to block as much as they might have been a decade ago, it's still a great trait to have. So if I'm comparing the two and looking toward the future, it's easy to see a scenario in which the gap closes over their time in college. I think both players are going into ideal situations, especially with the way their respective schools use the tight end position, and it will be fun to watch them at the next level.