Rival Views: Which coach is doing the best under-the-radar job?
Rivals.com National Recruiting Director Mike Farrell and National Recruiting Analyst Adam Gorney don't always see eye to eye. In this edition of Rival Views, the two debate which coach has done the best job so far with little fanfare.
MORE RIVAL VIEWS: Who could pass Grimes in rankings? | Time for change at ND?
FARRELL'S VIEW: WASHINGTON'S CHRIS PETERSEN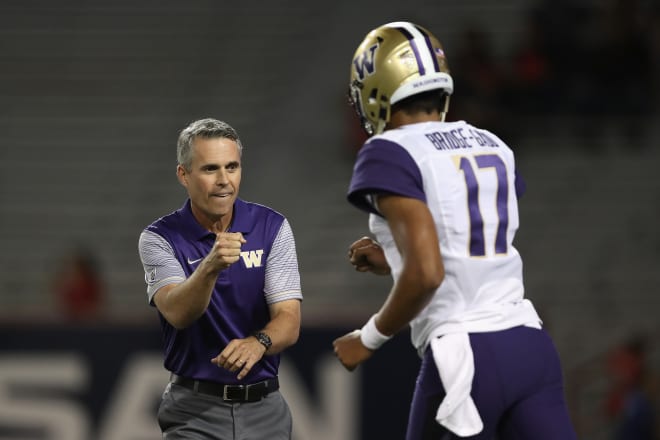 I'm going to go with Chris Petersen. After Washington destroyed Stanford, everyone in the national media was on board and thought the Huskies were the real deal. Now, all you hear about is Alabama, Ohio State, Michigan and Clemson while Washington continues to roll. Yes, the Pac-12 is way down this season, but that doesn't take away from the job Peterson has done putting out one of the most balanced teams in college football week after week.
The Huskies can run the ball -- they're averaging nearly six yards per carry -- and we all know they can throw it as Jake Browning is a Heisman candidate. But on defense, Washington is solid and balanced as well, with a top 15 passing defense and a rushing defense that allows just 3.4-yards per rush. If there is one area that concerns me about Washington, it's in the kicking game. Beyond that, this is a well-coached and disciplined team that has every chance to make the playoffs.
You could make a case for coaches such as Bryan Harsin at Boise State, Kyle Whittingham at Utah and Dana Holgorsen at West Virginia. Guys like PJ Fleck and Tom Herman certainly aren't under the radar because they are being talked about for the next big job opening.
I'll go with Petersen, whose team is doing as good of a job as the big names.
GORNEY'S VIEW: WEST VIRGINIA'S DANA HOLGORSEN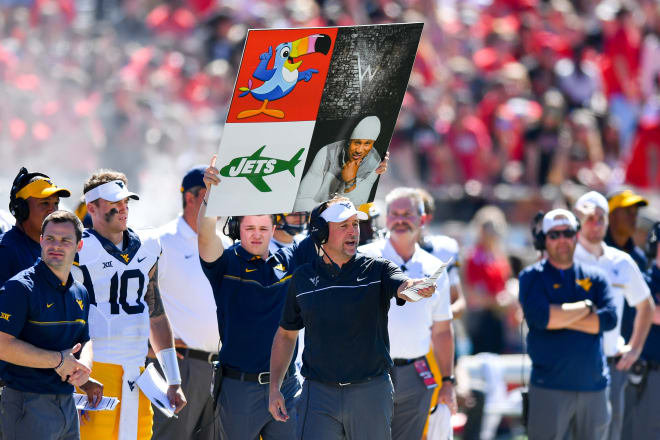 I've really admired the job coach Dana Holgorsen has done at West Virginia so far this season, although I'm also completely aware that the difficult portion of the Mountaineers' schedule is still in front of them.
Let's be positive first: West Virginia is undefeated and ranked No. 12 in the country. Not bad for a coach who was on the hot seat coming into this season after compiling a 26-25 record the previous four years.
And the Mountaineers are doing it with offense, yes, but also – gasp – defense in the Big 12. That could be the missing part here and what could propel West Virginia through the conference gauntlet. It actually plays solid defense.
WVU is scoring about 33 points per game and while that's not phenomenal in the wide-open Big 12, it's only giving up 19.4 points per game because the defense is outstanding. Part of it could be the fact that the Mountaineers haven't played offensive juggernauts yet.
It manhandled Texas Tech, 48-17, last weekend, in which many thought would be a shootout instead of a blowout. West Virginia held the Red Raiders to 34 rushing yards last week, just 1.3 yards per carry.
Yes, TCU is not an easy victory this weekend. Nor will games against Oklahoma State, Texas, Oklahoma or Baylor to round out the season. But West Virginia is playing well on both sides of the ball and Holgorsen deserves a lot of credit.