Remember me? JUCO players who bounced back into limelight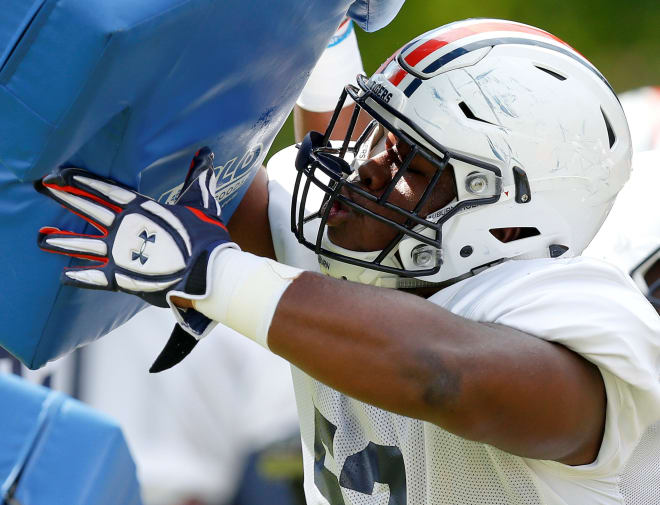 While most of the attention on Wednesday went to high school prospects signing their letter-of-intent, Wednesday was also the first opportunity for junior college players to make their decisions official when it comes to their college futures. Several of the junior college players who signed will sound familiar to college football recruiting fans, and today we break down five former notable recruits who will be back in the FBS ranks after signing Wednesday.
RELATED: What we learned on the first day of ESP | ESP winners and losers
Initially ranked as one of the best quarterbacks in the class of 2015, Town has seen quite his share of bumps in the road since his high school career. He initially signed with USC out of high school, only to quickly decide to transfer from the Trojans after it was clear that Sam Darnold was the future of the program. He later landed at Arkansas, but that too was an ill-fated marriage, and he headed to the junior college ranks where he played at Ventura Community College. On Wednesday, Town signed with Pittsburgh, the same place former five-star USC quarterback Max Browne played this fall, giving Town a rare third chance to play at a Power Five program.
A top 100 prospect in the Class of 2016 out of IMG Academy in Florida, Smith had a national recruitment as a high school player and ended up signing with LSU. He spent one year in Baton Rouge and, despite seeing playing time, elected to transfer to junior college and have another go-round on the recruiting circuit. Smith was ranked as a four-star again by Rivals in the 2018 class, and after a successful season at Mississippi Gulf Coast, he signed with Alabama on Wednesday. Smith will be counted on to come in and play early, especially with the likely departure of several starters in the defensive secondary.

Another top 100 prospect in the Class of 2016, Jackson elected to commit to Auburn over Ohio State, Georgia and others. But his time on the Plains didn't exactly go as planned, as he struggled to find playing time among a loaded defensive line group. Despite seemingly being in line for a bigger role in 2017, Jackson elected to transfer to Blinn Junior College in Texas, where he played this year. He made an early commitment to Ohio State and stuck with the Buckeyes despite overtures from several other major programs. Jackson provides talent at a position of need for the Buckeyes, and the arrival of his LOI was one of the bright spots for Urban Meyer and company on Wednesday.

Ranked as the nation's No. 248 overall player in the Class of 2015, Elbert committed to Texas A&M with much fanfare, choosing the Aggies over Alabama, Texas, Ohio State and others. But his career in College Station never got off the ground, and he found himself playing alongside Town at Ventura Community College. His recruitment stayed relatively under the radar the second time around. Wednesday, he signed with UCF with hopes of finding a role and living up to his once-immense potential.
For more on UCF's Early Signing Period go to UCFSports.com
Wilson's high school ranking wasn't as high as some other players on this list, but he still arrived at Oregon with much fanfare as a member of the 2016 class. Recruited by then-Oregon offensive coordinator Scott Frost, Ducks fans were hoping that Wilson would be the heir apparent to Marcus Mariota. But after a redshirt year and the arrival of a new coaching staff in Eugene, Wilson didn't appear to be in the Ducks' plans going forward. He elected to transfer to Garden City Community College, where he played this past season. Wilson signed with Kentucky on Wednesday and will have a chance to go in and compete with former elite recruit Drew Barker for the 'Cats starting job in 2018.