Winners and losers from the first day of the Early Signing Period
The first day of the inaugural Early Signing Period has (mostly) passed, and the action resembled that of a traditional Signing Day. There was drama, last-minute changes of heart and plenty of lame fax machine jokes. And just like Signing Days past, some programs outperformed others. Below, Rivals.com takes a look at the winners and losers of the day that was.
WINNERS
Georgia
Georgia was successful in a number of ways on Wednesday, the most obvious of which was landing five-star offensive lineman Cade Mays. Mays, who parted ways with Tennessee because of the Vols' coaching situation, chose UGA over fellow finalist Clemson. That as far from the only bit of good news UGA received. Kirby Smart also beat out Alabama for Rivals100 defensive end Brenton Cox and landed four-star defense back Divaad Wilson, a one-time Florida commit. One of the last bits of news on Wednesday was one of the most pleasing to UGA, as Rivals100 defensive back Nadab Joseph decided to spurn Alabama, to which he was committed, in favor of signing with Georgia well after 6 p.m.
UGA was also able to land James Cook's signature despite a late charge by Florida State.
Ole Miss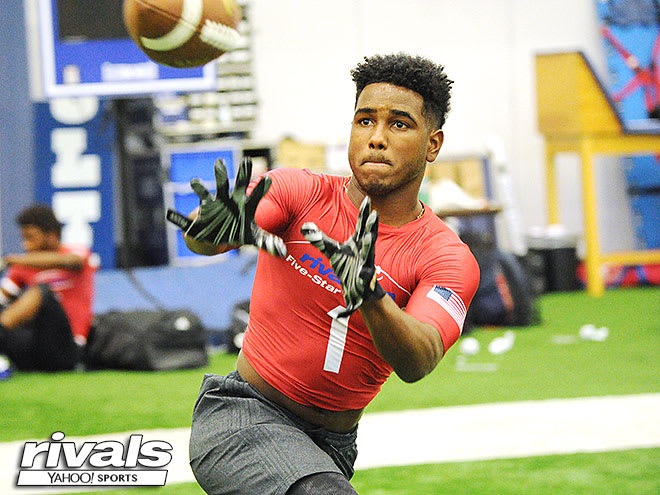 Ole Miss' Wednesday got off to a blistering start as the early morning saw four-star wide receiver Elijah Moore decide to sign with the Rebels instead of Georgia, to which he had long been committed. And while you can argue all you want about how hard the Bulldogs fought to keep Moore in the fold, the fact is that Ole Miss is getting a speedy wideout that has proven himself against top-flight defensive backs.
Four-star defensive lineman Jalen Cunningham, who recently had an impressive week at the Alabama-Mississippi All-Star Classic, had not long ago planned to wait until February to make his decision. But that notion was scrapped on Wednesday, as he decided to sign with the Rebels. Ole Miss also flipped defensive tackle James Williams, the No. 4 player in the state of Mississippi, from rival Mississippi State.
What's more important than the individual signings, however, is the bigger picture. The Rebels boast a new coaching staff and are faced with a bowl ban, so the fact that most things broke in their favor on Wednesday is a nice sign for the future. The future in Oxford is by no means doomed. It doesn't even look particularly dark.

Clemson
Landing two five-stars on Signing Day puts you in the winner's column. When one of them is five- the No. 1 offensive tackle in America, it removes all doubt. Clemson welcomed a commitment from Ohio-based tackle Jackson Carmen at roughly 11 a.m. and, just like that, Dabo Swinney's day was made. And that was before the Tigers landed five-star defensive end K.J. Henry. Clemson also managed to snag high three-star prospect Lyn-J Dixon away from Oklahoma State.
Oh, and then there's the small fact that No. 1 overall prospect Trevor Lawrence made things official with the Tigers. Things are good in and around Death Velley.

Miami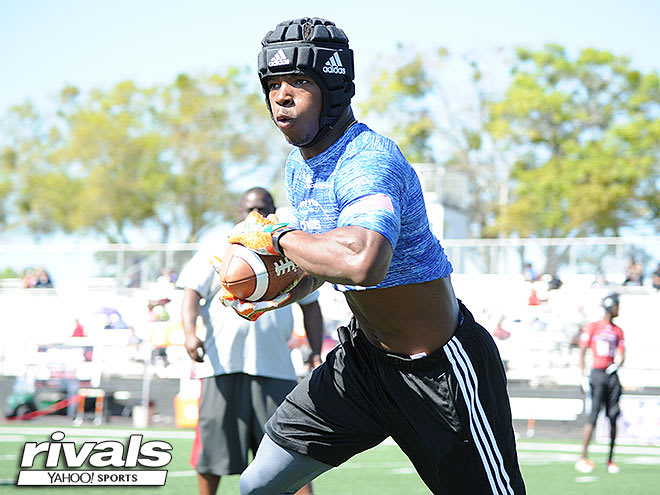 Miami's Signing Day lacked excitement, but that's exactly for what Mark Richt and company had hoped.
The Hurricanes signed 18 of the 20 prospects on their commitment list and look destined to land a top-five class. The momentum in Miami is real, and now so too is the impressive class the school has assembled. UM's early signing day class was headlined by five-star prospects Mark Pope and Lorenzo Lingard, but the fact that 13 four and five-star prospects signed with the program on Wednesday is the real story.
For Hurricane fans, Signing Day functioned as a celebration of the fact that their school is now the most stable major program in the state. And that's no small task when you consider how the landscape looked just two years ago.

Florida
Florida and its new staff are playing catch-up and have almost no shot of landing a top-10 class. Still, Dan Mullen certainly has no reason to complain about how things broke on Wednesday. Flipping Rivals100 quarterback Emory Jones from Ohio State was a nice notch on his belt. As was landing Rivals250 safety Trey Dean. This cycle hasn't been ideal, sure, but Wednesday gave Gators fans suitable reason to be pleased with their team's Early Signing Day performance.
LOSERS
Ohio State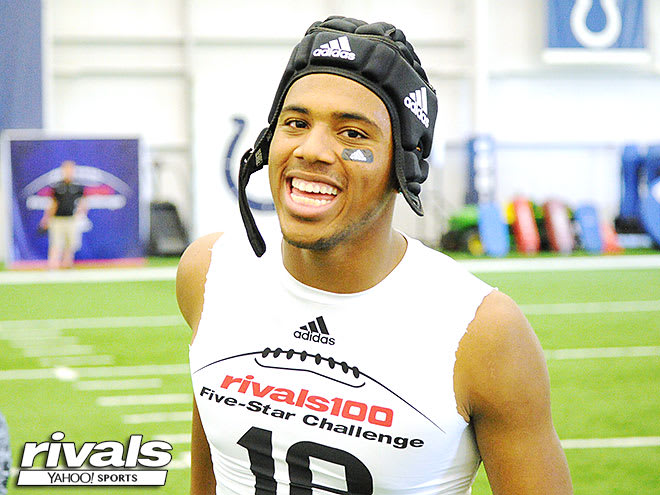 On one hand, Urban Meyer still boasts the nation's top class. On the other hand, Wednesday was, well, less than ideal. In fact, it was a bit of a nightmare. The fact that the Buckeyes watched in-state star Jackson Carman spurn them to sign with Clemson was just the beginning of a run of bad news. The Rivals100 quarterback that had been committed to Ohio State for over a year? He vanished, as Florida was able to sign Emory Jones at the 11th hour. The fact that, as of 5 p.m. ET, four-star safety Jaiden Woodbey hadn't sent in his letter of intent is also a tad worrisome. Losing a few players won't sink the Buckeyes' hyper-impressive 2018 class, but Wednesday certainly could have gone more smoothly in Columbus.
Florida State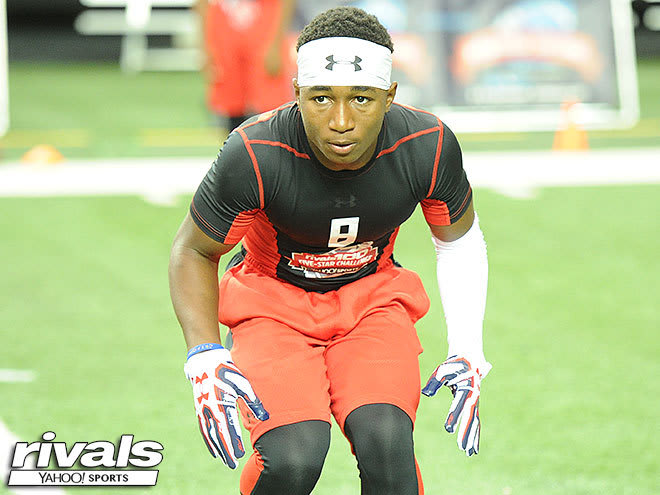 Florida State's ongoing quest to land a quarterback is probably enough to place them on this list, as targets Emory Jones and Michael Penix both signed elsewhere on Wednesday. FSU also failed to get the lot of their committed prospects to sign early, as longtime commits such as Asante Samuel and AJ Lytton declined to make things official. To add insult to injury, South Florida-based linebacker Rosendo Louis arrived at his announcement wearing Florida State gear only to shed it in favor of a suit before signing with South Carolina.
FSU should land a few more letters of intent before the window closes, as former Oregon commit Isiah Bolden is expected to choose the Seminoles sooner rather than later, but Wednesday wasn't exactly a dream scenario for new head coach Willie Taggart. FSU's new head coach will need to play catch-up on the road to February, and the fact that he still doesn't have a full staff in place will hinder that process.

Most New Coaching Staffs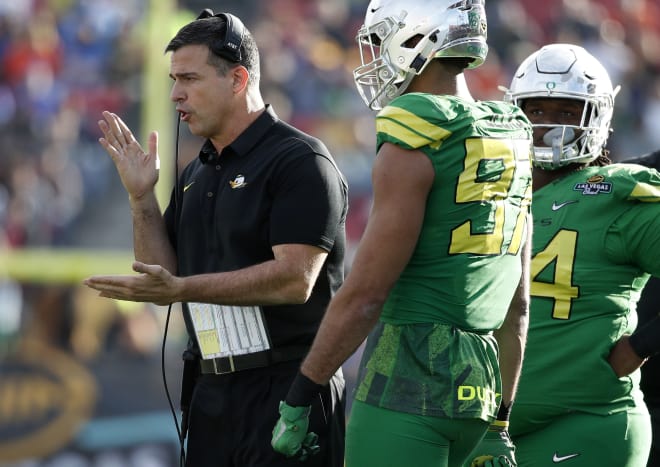 Schools with new head coaches had varying levels of success on Wednesday, but none of them are marching toward a top-five class. That much is clear. These programs' Early Signing Period problems have little to do with the prospects they failed to sign and more to do with the fact that a massive swath of the player pool has vanished before some new head coaches can finalize a staff.
Making up ground is difficult enough when you get a late start. A narrow pool makes it near impossible. So, while some schools with new coaches in place made impressive moves on Wednesday, the road from now until February's National Signing Day is treacherous to say the least. The cost of making a coaching change – at least as it relates to recruiting - has never been higher than it is now.