Remember me? Former five-stars set to reemerge this fall
Transfers are becoming more and more common in college football. Players of all stripes, from walk-ons to former elite recruits and everyone in-between, are changing programs in the hopes that a change of scenery leads to more success. We take a look at four former five-star prospects who are set to reemerge at new programs this fall.
MORE QB BATTLES: USC | Alabama | Michigan | Notre Dame | Florida State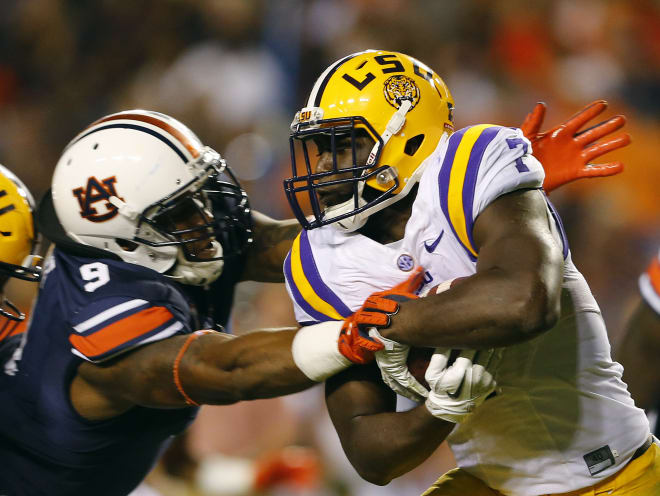 As a recruit: Cowart seemed bound for Florida for a long period of time but after Will Muschamp was fired by the Gators, the door opened for other programs to enter the mix. After Muschamp was hired as the Auburn defensive coordinator, Cowart announced for the Tigers on National Signing Day.
In college: Cowart came into Auburn with the highest of expectations, only to find himself buried on a loaded defensive line that featured several future NFL Draft picks. He bounced between defensive end and defensive tackle but struggled to find a role and ended up leaving the Tigers three games into the 2017 season. In 14 career games, Cowart had 15 tackles, including 1.5 for loss and one forced fumble. He announced his intention to transfer to Maryland late last year.
What to expect: Cowart's physical ability has never been in question but he struggled with the lofty expectations of being the No. 1 recruit. Now at a new school with a fresh start, Cowart is coming of a solid spring and has a chance to be a starter and impact player for the Terps this fall. Cowart has two years of eligibility remaining.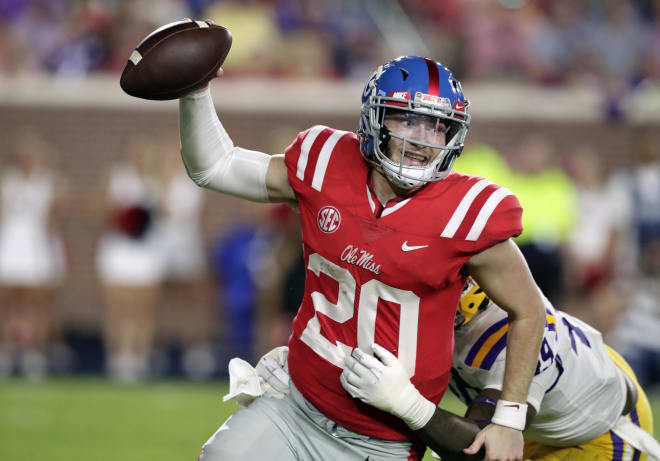 As a recruit: Patterson's recruitment saw its share of twists and turns as he initially committed to Arizona as an underclassman, only to eventually decommit. When he went back on the market, he took long looks at LSU and several other schools, but ended up landing at Ole Miss.
In college: After initially planning to redshirt, Patters was pressed into action late in the season after then-starter Chad Kelly was knocked out with a season-ending injury. In three games his freshman year, Patterson threw for 880 yards while also rushing for 169 more. He took over as the full-time starter in 2017, playing in seven games and going 166-of-260 for 2,259 yards with 17 touchdowns and nine interceptions before suffering a season-ending injury. After Ole Miss was hit with additional NCAA sanctions, Patterson announced his intentions to transfer to Michigan, where he received a waiver to be eligible this season. He has two years of eligibility remaining
What to expect: Patterson is in competition for the starting job, along with former Rivals250 prospects Brandon Peters and Dylan McCaffrey. Considering his immense talents and resume as a college starter, Patterson is expected to win the job and Michigan fans are hoping he can lead the team to a conference championship, something that has eluded Jim Harbaugh since he took over the head coaching job at Michigan.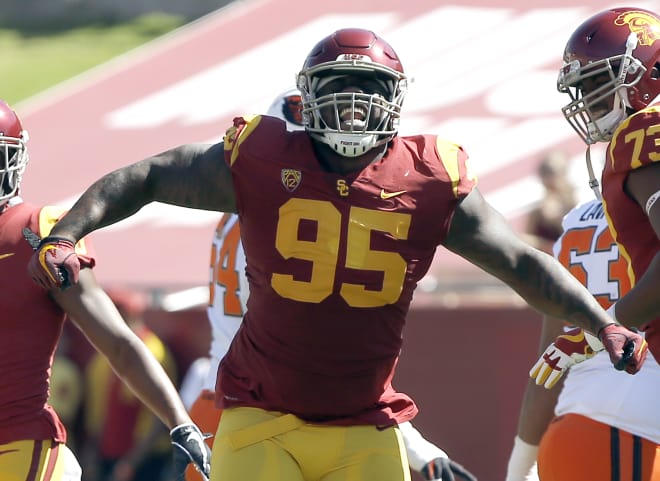 As a recruit: Bigelow committed to USC more than a year before Signing Day in 2013 and despite some flirtations with other programs elected to stick with the Trojans.
In college: After redshirting in 2013 and missing all of 2014 with a knee injury, Bigelow flashed his potential for the Trojans in 2015 before once again missing all of 2016 with another knee injury. He appeared to be healthy again to start 2017, but that didn't last long another injury caused him to leave the team in the middle of the season. Most assumed Bigelow's career was over, but he received a waiver for a sixth year of eligibility and transferred to West Virginia earlier this year. Bigelow is the lone five-star from the class of 2013, which featured players like Jalen Ramsey, Reuben Foster and O.J. Howard, still in college football.
What to expect: Bigelow was expected to be a star in college but now he's at a new school just hoping to be a contributor. The Mountaineers have lofty expectations this season and if he can emerge as an impact player along the defensive line it will be a major bonus for the team.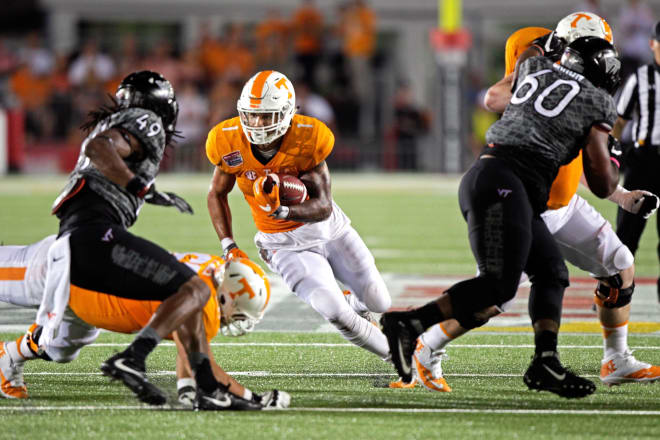 As a recruit: One of the most heralded players from the state of Tennessee in recent memory, Hurd made an early commitment to Tennessee over Ohio State, Alabama and others. At the time, Hurd was one of the first high-profile recruits to pledge to Butch Jones and played a big part helping the Vols build an impressive 2014 class.
In college: Hurd made an immediate impact at Tennessee, rushing for 899 yards and recording 221 yards receiving as a true freshman in 2014. He has the best season of his career as a sophomore in 2015, rushing for 1,285 yards and 12 touchdowns. He played in seven games in 2016, rushing for 451 yards before leaving the team. Despite playing just two and half seasons, Hurd ranks second all-time in Tennessee history in carries (589) and sixth all-time in rushing yards with 2,638. After leaving the Vols in 2016, Hurd announced in 2017 that he was transferring to Baylor, where he sat out 2017 and will have one year of eligibility remaining.
What to expect: Hurd transferred to play wide receiver and has dropped 20 pounds from his playing weight at Tennessee to be more agile at his new position. Baylor coach Matt Rhule has lofty expectations for Hurd, recently saying that he expects him to play his way into next year's NFL Draft as a wideout.