Red River recruiting rivalry: Intriguing OU-Texas battle ahead


DALLAS – In the Texas-Oklahoma world, a coach is judged solely on his record in the Red River Rivalry.
And while Texas coach Charlie Strong is deadlocked at a game apiece in that categoriy versus Oklahoma's Bob Stoops, there is another record fans in these parts should keep their eyes on.
Strong is 2-0 in beating Stoops for better recruiting classes over his first two seasons at Texas.
In this year's class, Stoops and Oklahoma have been quickest out of the gates, but Strong thinks that like last year, Texas will rally late down the stretch.
"I'm a guy that wants to know as much as I possibly can about a guy I'm recruiting, so a lot of times that's why it goes as long as it goes," Strong said. "But when you get what you wanna get, then it doesn't matter."
On National Signing Day, Texas flipped five-star linebacker Erick Fowler from LSU and also landed three other four-star commits. More recently, 2016 four-stars Patrick Hudson, J.P. Urquidez and Devin Duvernay all were granted release from their letters of intent to Baylor and are now at Texas.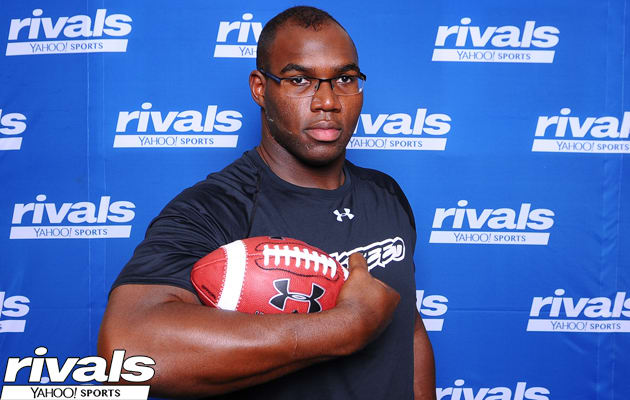 The reinforcements come at a critical time for Strong.
"That group [of freshmen] that we played last year, we played a large number of them," he said. "With this group that's coming in, either some of them may have an opportunity to start or they're going to provide a lot of depth for us."
Strong made significant changes to his staff this offseason, and focused on coaches that weren't far removed from their roots as high school football coaches in the state.
"Bringing in a guy like (Jeff) Traylor from East Texas, I needed someone that knew that area," he said. "Sterlin (Gilbert), with his ties out west is big. It's always good when you can add someone that can be a great addition to the program."
Conversely, four-star tight end Major Tennison recently decommitted from Texas, after being committed since last October. Losing an early commitment isn't great news for Strong, but as a coach that likes to make his big plays late in the recruiting process, he's right at home working on recruits that have committed elsewhere.
"I always say a lot of times when guys make commitments they're making a reservation," he said. "A lot of times when a young man commits early, that's the school you know you gotta go beat. Just go beat up that school until you get him to change his mind."
Oklahoma, meanwhile, is hoping to finish as strong as it started with its 2017 group, as the Sooners currently have the sixth-best class in the country. Stoops thinks that as recent renovations to the football stadium and player facilities near completion, that he'll be able to pocket a few more big names.
"It's far enough along that you can view the weight room and how massive it's going to be," he said on Tuesday. "We have a good setup in the preview center where they have 3D images, so you get the idea, but sure, putting your finger on it is different."
Frequently in football recruiting, players are guided to commit to a school, not a coach, but Stoops has been one of the exceptions to that theory. Now more than a year removed from hip replacement surgery, his renewed fitness has brought with it more enthusiasm for the upcoming season, and he thinks that makes a difference with recruits.
"It's pretty simple. I'm young, I'm in good shape; I'm only 55, where am I going?" Stoops asked. "I think (recruits) see that and they see the success we've had."