RCS Indy: Five prospects we can't wait to see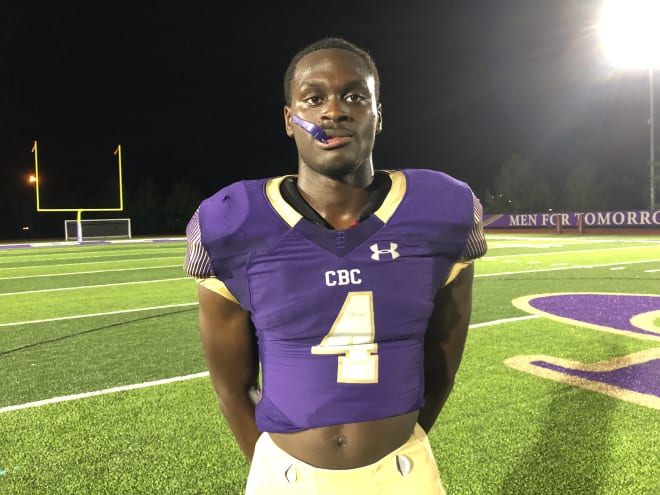 The stage is set for a star-studded showing at next Sunday's Rivals Camp Series event in Indianapolis. Top talent from around the midwest and beyond will convene at Indianapolis (IN) Ben Davis High School to show what they are made of, while competing against other top-tier talent from across the country.
While there are dozens of players that we are excited to evaluate in the Rivals Camp setting, here are five top recruits that we cannot wait to see in action come April 24.
You would be hard pressed to find a prospects who has seen their recruitment blow up as much as Love's since the beginning of the new year. Prior to Jan. 24, the star running back from St. Louis (MO) CBC had four power-five offers to his name. Today he sits with over 30 offers which include the likes of Alabama, Georgia, USC, Notre Dame, LSU and pretty much every other traditional college football power.
While only ranked a three-star prospect by Rivals at the moment, that is due to limited film when our original rankings were released, and Love is sure to see a massive bump when the rankings are updated.
Love has great size, speed, power and a skill-set that enables him to do pretty much anything on the field. The Indianapolis Rivals Camp will be the first opportunity for multiple members of our national analyst team to see him in person, and we cannot wait to see what he is all about in that setting.
*****
Everything you see on film from 2025 QB Bryce Underwood screams special. Underwood led Belleville, Michigan to a state championship as a freshman against some very stiff competition. He is a dynamic athlete that is just as good with his feet as he his with his arm, and he shows poise that you rarely see from a young player at the quarterback position. Underwood already has multiple power-five offers including Michigan, Michigan State, Tennessee, Pitt, Notre Dame and Kentucky.
The Indianapolis camp will be the first time our national analyst team has the opportunity to see the freshman phenom in person, and we cannot wait to see him compete against some of the biggest and best that the Midwest has to offer.
*****
Nicholas Marsh is currently ranked as the No. 30 WR prospect in 2024 class. After evaluating the River Rouge, Michigan standout at a camp recently, I couldn't help but think his already lofty ranking could be a little too low. Marsh is a big and physical receiver with the skill-set of a smaller slot. Everything about his game looks effortless and he has displayed the ability to beat the nation's best DB's when matched up 1-on-1.
While I recently had had a chance to see him in person, I am excited for others on the national analyst team to see what he is all about in Indianapolis. Marsh has a chance to be one of the most highly recruited receivers in the 2024 class.
*****
Jackson Carver may be new to football, but you would never guess it when you turn on the film. Carver, a one time Notre Dame lacrosse commit in the 2022 class, re-classified to 2023 after giving football a chance during a senior season that earned him football scholarships right out of the gate. Since declaring football as his future sport, Carver's recruitment has gone through the roof, and he has pretty much become a national recruit.
With Carver being brand new to football, the Rivals Indianapolis Camp will be the first time our national analyst team sees him live. I expect big things out of the 6-foot-6 athlete, and a strong camp performance could go a long way towards a rankings bump.
*****
I am a big fan of what I've seen from Justin Brown on film and believe he has all of the tools to be a big time playmaker at the next level. His game reminds me of Eric Decker who played at Minnesota and later went on to star in the NFL. Brown has great body control, snaps his routes off, can win versus zone or man coverage, and catches everything that comes his way.
The junior from Murfreesboro (TN) Blackman should prove to be a tough matchup for DB's on the day, and a strong performance to back up his impressive junior film could lead to a ratings bump. Brown currently has over 20 offers and I don't see his recruitment slowing down anytime soon.