Pac-12 spotlight: Top recruiting priorities for 2017 class
The spring evaluation period is winding down so there's no better time to look at the top priorities in the 2017 recruiting class for each Pac-12 team. Here is a glance at what each team needs heading into the summer.
ARIZONA WILDCATS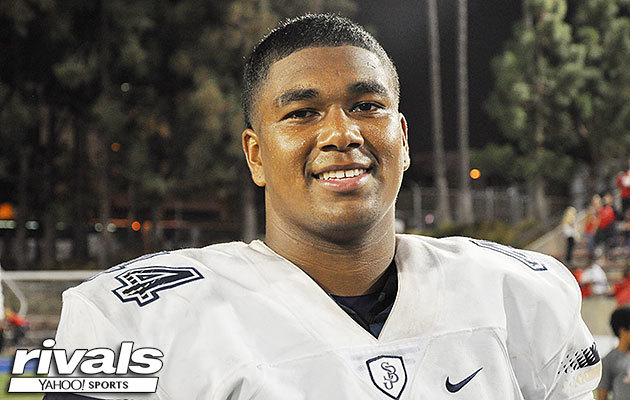 ARIZONA STATE SUN DEVILS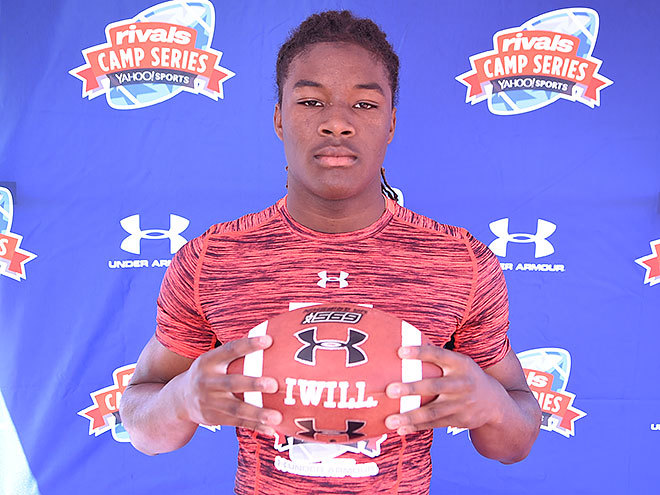 Biggest remaining need: Inside linebackers and defensive backs

Top targets: Isaac Slade-Matautia, Sampson Niu, Elijah Gates, Alex Perry, Jermani Brown, Jaylon Johnson, Rhedi Short, Bubba Bolden
Notes: Arizona State is pretty thin at defensive back, so that needs to be addressed in this recruiting class. The Sun Devils had a commitment from four-star Jermani Brown but after he moved to Virginia, his recruitment took off and he's looking elsewhere. The good news is that there are plenty of top defensive back targets out there. Inside linebacker will be an issue, too, if Christian Sam leaves early.
MORE: ASUDevils.com
CAL GOLDEN BEARS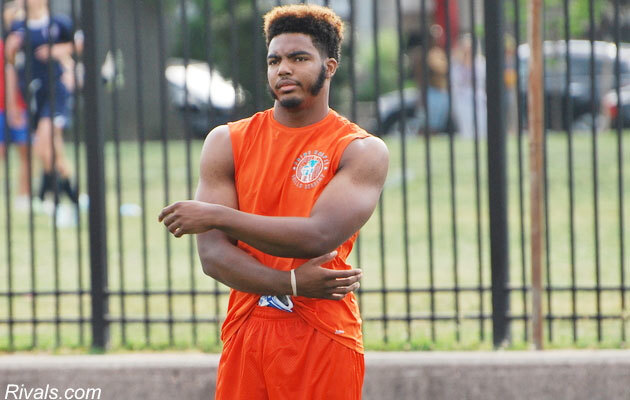 Biggest remaining need: Linebacker

Top targets: Levi Jones, Drew Jordan, Amaud Willis-Dalton, Nathan Proctor, Addison Gumbs
Notes: The Golden Bears should be loaded at the offensive skill positions for a long time, especially after having the No. 1 draft pick in Jared Goff and putting a bunch of receivers in the league as well. But linebacker is an issue and it looks like Cal's coaching staff is doing everything possible to address it. A ton of offers are out at the linebacker position, but the Golden Bears don't have any pledges there yet.
MORE: Golden Bear Report
COLORADO BUFFALOES
OREGON DUCKS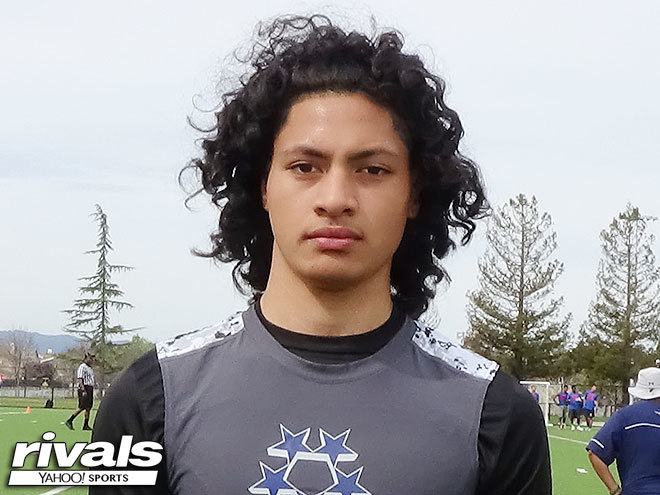 Biggest remaining need: Tight end and defensive line

Top targets: Moses Robinson-Carr, Josh Falo, Matthew Dotson, Jay Tufele, Noah Elliss, Terrance Lang, Deonte Johnson
Notes: Defensive line is a focus for Oregon's recruiting class and the Ducks have already addressed it with the commitment of four-star DE Langi Tuifua from South Jordan (Utah) Bingham. There are many other talented targets available across the defensive line and many of them are serious about Oregon early on. Tight end also needs to be addressed, another position losing players to graduation, but there's good news here, too. Robinson-Carr and Falo are very talented and really high on the Ducks.
MORE: DuckSportsAuthority
OREGON STATE BEAVERS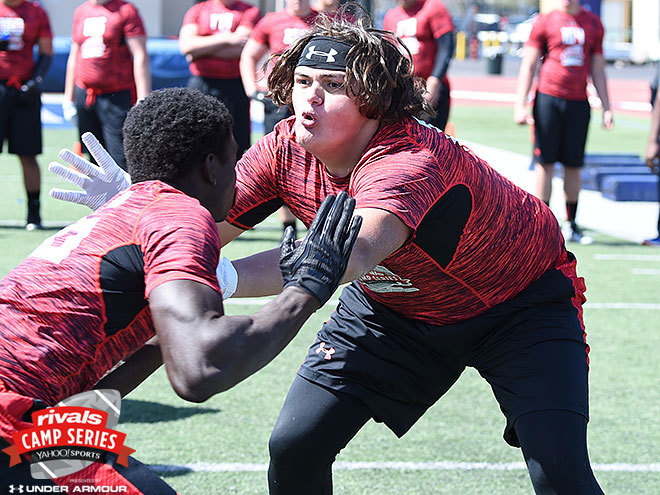 Biggest remaining need: Offensive line and defensive back

Top targets: Popo Aumavae, Michael Richardson, Jordan Agasiva, Cody Shear, Jaxson Kirkland, Alex Forsyth, Brock Wellsfry
Notes: The Oregon State coaching staff has wisely identified the offensive line as a target in the 2017 recruiting class and aggressively gone after many of the best prospects in the West at those positions. The Beavers have really focused on players in the Pacific Northwest with a bunch of offers. For Oregon State, the good news is there are plenty of talented players to choose from along the offensive line in that region this recruiting cycle.
MORE: BeaverBlitz.com
STANFORD CARDINAL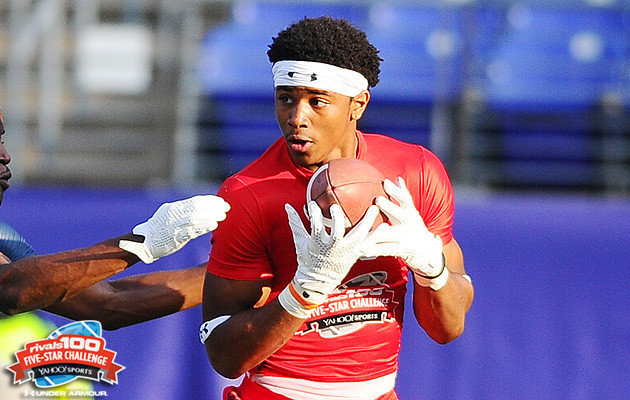 Biggest remaining need: Wide receiver and defensive back

Top targets: Osiris St. Brown, Donovan Peoples-Jones, Elijah Molden, Darnay Holmes, Chaz Ah You
Notes: Stanford had the third-best class in the Pac-12 last recruiting cycle and addressed many needs on offense and defense but receiver and defensive back could be big targets in this class. The Cardinal have already loaded up with two talented tight ends but St. Brown is up there and Peoples-Jones is one of the nation's top WRs. Holmes is a major target who could contribute all over the field.

MORE: Cardinal Sports Report
UCLA BRUINS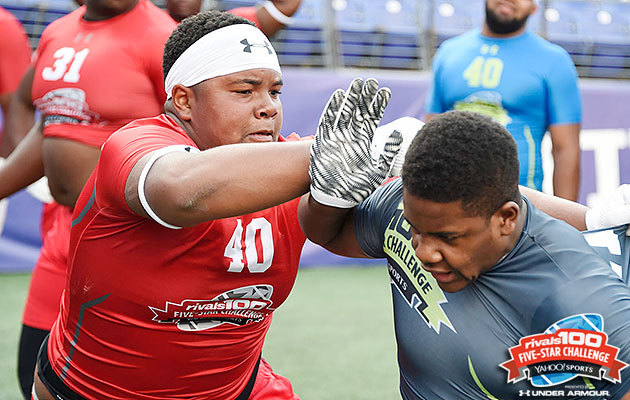 USC TROJANS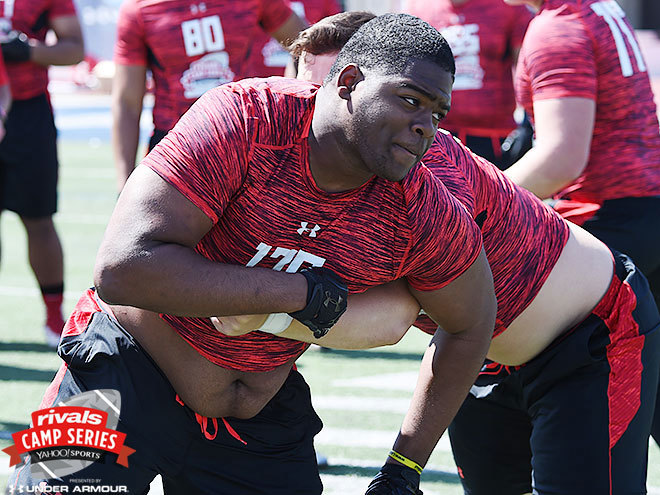 Biggest remaining need: Defensive line

Top targets: Greg Rogers, Martin Andrus, Terrance Lang, Deonte Johnson, Hunter Echols
Notes: The Trojans' coaching staff has covered the country with offers for D-linemen – especially in the Southeast. There are a lot of local targets like Rogers, Andrus, Lang and UCLA commit Echols. But USC has made an effort already with offers to top players in Louisiana, Florida, Alabama, Georgia, South Carolina and a lot of other places.
MORE: TrojanSports.com
UTAH UTES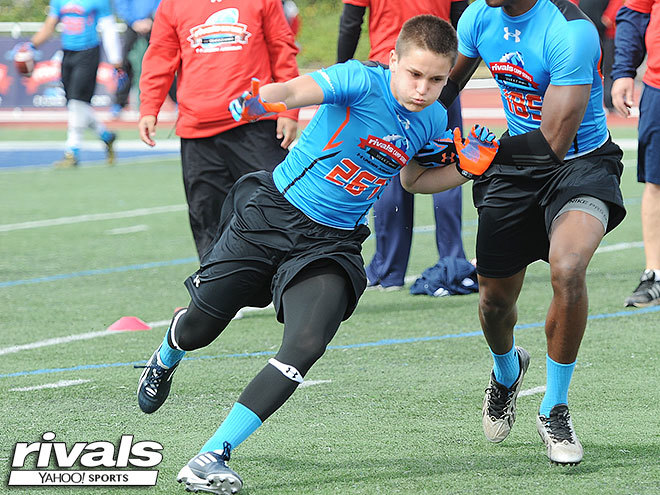 Biggest remaining need: Wide receiver

Top targets: Bryce Gilbert, Berkeley Holman, Kolby Taylor, Mike Harley
Notes: Utah has a lot of space left in this recruiting class with only one commitment from JUCO DT John Penisini and wide receiver could definitely be one of the focal points over the summer and into the fall. The Utes have offered a ton of receivers – many of them already committed to other schools – but with so many months left before National Signing Day anything could happen. Utah has some young receivers but they're unproven, so some skill guys will be targeted in this class.
MORE: UteZone.com
WASHINGTON HUSKIES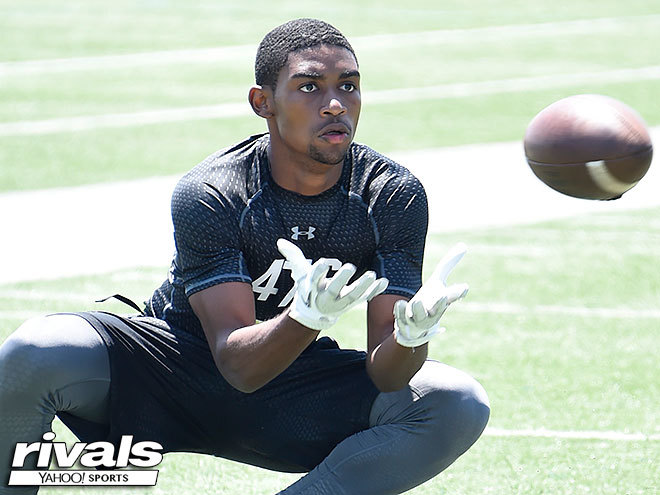 Biggest remaining need: Wide receiver, quarterback

Top targets: Terrell Bynum, Ty Jones, Alex Cook, Bryan Thompson, Chase Garbers, Jack Sears
Notes: Wide receiver has been a major focus for the Huskies' staff and to its credit Washington did a phenomenal job locking up some of the best in the West the last few months. Washington has now landed three receivers in the class with the addition of former Utah pledge Jones earlier this week. Bynum and Cook have proven to be two of the best in California. A quarterback could be the main focus heading into the summer.
MORE: DawgReport.com
WASHINGTON STATE COUGARS
Biggest remaining need: Offensive line and defensive backs

Top targets: Jonathan Nathaniel, Cody Kanouse, Tucker Robertson, Cody Shear, Ronald Rudd
Notes: Washington State is off to an excellent start in this recruiting class landing some outstanding skill position players – especially four-star WR Isaiah Hodgins – and now the focus could turn to loading up on the offensive line and defensive back. There are plenty of talented offensive tackles and interior guys to go around in the West and many are in the Pacific Northwest, an advantage for the Cougars. Wazzu has also offered a bunch of corners and safeties as it looks to restock there.
MORE: WazzuWatch.com