Pac-12 Spotlight: Ranking the QB situations
The Pac-12 boasts possible Heisman Trophy contenders, national title contenders, high first-round draft picks and some players who will be getting their first crack at the starting job. Here is a look at the quarterback situation at each school, with the programs ranked from best to worst in the league.
RELATED: Big Ten QB situations | SEC | ACC
1. USC
Breakdown: The Trojans have the best quarterback situation in the conference, if not the country, with Sam Darnold leading the way. He helped resurrect USC's season a year ago and led the Trojans to the Rose Bowl. Now he's a Heisman Trophy contender and a possible top pick in the NFL Draft after this season. It could be a big year for the Trojans.
Coach Clay Helton: "It provides us, just like we're staying in the same system, with knowing who your leader is right off the bat. The things that he's accomplished are things that I think help us tremendously. But the thing that I've been impressed with Sam is his humbleness and humility in the process. We all see his skillset, but how he's approached this off-season from a work-ethic standpoint and trying to progress as a student of the game. Our kids see that. Obviously there are some grand expectations for him, but he's welcomed those. That's part of being a USC quarterback. That's why you come to USC. You're the face of the program and you're the leader of the program."

2. WASHINGTON
Breakdown: Jake Browning is starting for his third season – and he's still only a junior – and threw 43 touchdowns last season to tie a conference record. Washington's offense should be phenomenal again as Browning has shown such incredible control and leadership running the Huskies' offense.
Coach Chris Petersen: "For the most part we're always looking at skill set. It's probably the first thing that gets us in the door. Then most important after that is his mentality. The quarterback position, I think the physical parts of the quarterback position are completely overrated. So we felt really good about certainly how (Browning) threw the ball, but we're more excited about how he thought about the game and processed the game. Height and arm strength and all that, foot speed, it's overrated. It's important, but it's overrated. That's what everybody gets so excited about. The best of the best, they're accurate throwers, great decision-makers, and awesome in the pocket in tight spaces."
3. UCLA
Breakdown: Josh Rosen is poised for a big season. He's coming off an injury, but he seems more grounded and focused and, most importantly, he'll be working with new offensive coordinator Jedd Fisch, who came to UCLA from Michigan. They seem to be jelling well. With a big season, Rosen could also be an early first-round NFL Draft pick.
Coach Jim Mora: "He's progressed tremendously. It's a huge credit to Josh Rosen in the way that he's matured and the way he's approached this offseason. Just like all these young men, they get it at different times. I think a lot of things factored into Josh having the productive off-season that he's had. Certainly being injured and having football kind of removed from his life as a player at the time that he did, that affected him. Humbling himself to a certain degree and accepting coaching."

4. WASHINGTON STATE
Breakdown: Not surprisingly, Luke Falk put up massive numbers in Washington State's pass-focused offense last season and that should continue this year. He's a senior, he has talented receivers, fantastic running backs and the offense should move up and down the field. He threw for 4,468 yards and 38 TDs a year ago.
Coach Mike Leach: "He's always been a focused guy. Always been a guy that's constantly worked to improve. Always been a guy that understood as he improves that it translates to others. He's not a guy that has a bunch of highs and lows. Just kind of steady, focused, intense work ethic without any panic to it. I do think his best football is ahead of him. I think he needs to just keep doing what he's doing."

5. UTAH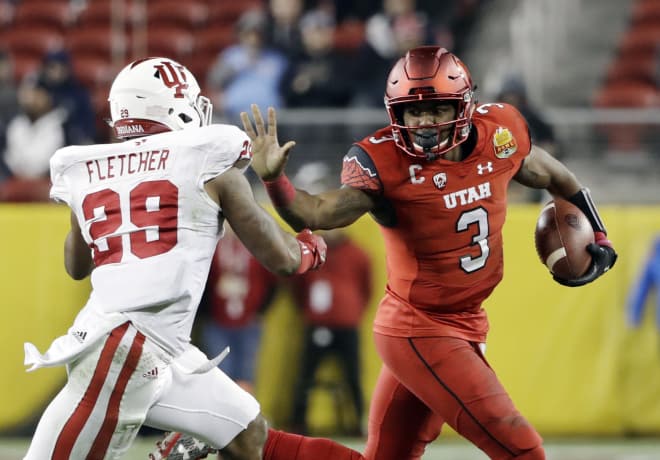 Breakdown: After transferring from junior college last season, Troy Williams put up decent numbers and had a big showing in a win over USC but was shaky at other times. Another year in the system – and with QB-friendly coach Troy Taylor now running the offense – Williams is poised for a big campaign.
Coach Kyle Whittingham: "Progressing well. (Williams) had an outstanding spring, as did the other two behind him, Tyler Huntley and Cooper Bateman, came out of spring one, two, three, in that order. Tight enough race that those three guys will continue to get reps at least for the first week or two in fall camp, and then we have to make a decision to get things pared down to the two guys who are going to be getting all the reps and the one guy who is going to be the guy."
6. OREGON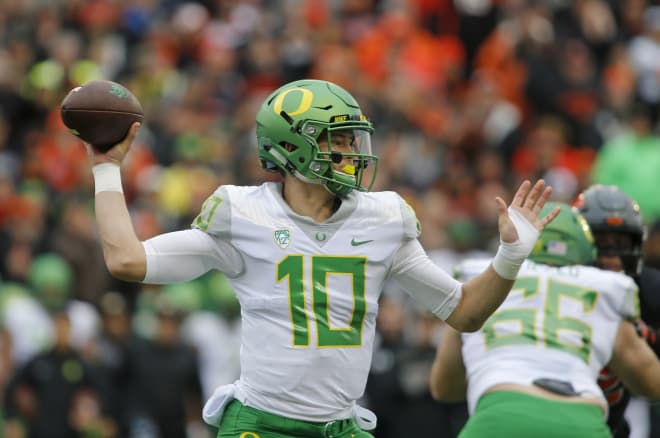 Breakdown: Justin Herbert is coming off a surprisingly strong freshman season and only looks to build on that this year. He completed more than 63 percent of his passes for 1,936 yards with 19 touchdowns and only four picks last game. The offense should be humming with Herbert and star running back Royce Freeman coming back.
Coach Willie Taggart: "He's been awesome. It seemed like Justin went to bed one night and woke up and said, 'Okay, it's time to go.' He's just changed, whether it's in the weight room or competing with other guys. He's changed his body. He's gained about 15 pounds since last year and Justin's walking outside with his shirt off now. And if you all know Justin, that wasn't him before. But he's laughing. He's hanging out with his guys. I get a text from him almost every other day. It's been great. I'm excited for the young man. Again, I think he's a star in the making."

7. STANFORD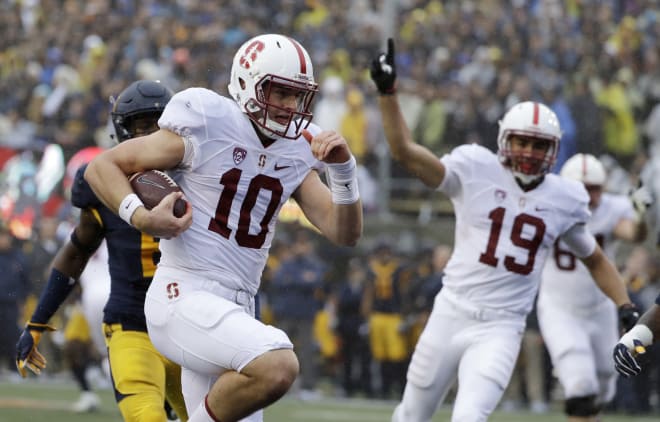 Breakdown: By most accounts, Keller Chryst is on pace to return after tearing his ACL seven months ago but coach David Shaw seemed to cast some questions as to whether Chryst would be a full-go to start the season. Chryst is absolutely the first option for the Cardinal after last season but if he's not ready, Ryan Burns or K.J. Costello are serviceable options.
Coach David Shaw: "The big thing for us in quarterback-wise is Keller Chryst really stabilized us last year. Played extremely well, 50 points against Oregon, 40 points against Rice. Undefeated as a starter. Ten touchdowns, I believe two interceptions. Really, really just kind of started to come into his own until he got hurt in the bowl game. When he's healthy, he's our guy. Hopefully he's healthy Game 1."

8. COLORADO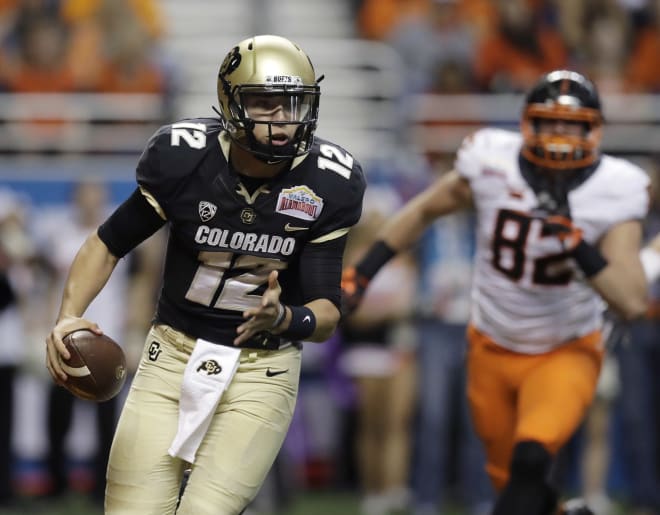 Breakdown: The Buffaloes are going to miss the steady leadership of Sefo Liufau, but Steven Montez got some serious game experience last season and should carry it over well into this year. The focus on leading the offense day-in and day-out will be crucial for Colorado's success.
Coach Mike MacIntyre: "(The points of emphasis are) just for him to keep improving and to understand and I keep talking to him about the grind of every day, every day is important. When you're the backup you come out and go and sometimes might not notice you're as intense as you should be. You have to be intense every day. … Last fall camp he really improved on that and he's playing well out there now."

9. ARIZONA STATE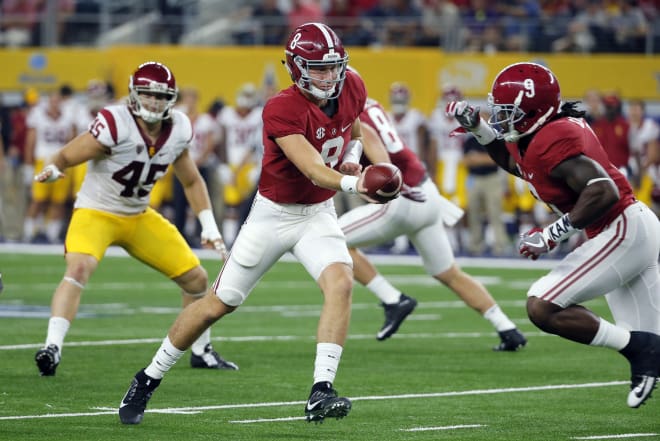 Breakdown: Manny Wilkins is the returning starter, but he only threw for 2,329 yards with 12 touchdowns and nine interceptions last season. Former Alabama quarterback Blake Barnett did not transfer to Arizona State to stand on the sidelines. It is a heated quarterback competition in fall camp and that's exactly what coach Todd Graham is looking for at each position.
Coach Todd Graham: "Guys have elevated each other. I've enjoyed watching the competition probably as much as I've ever enjoyed any competition. What's been neat is to watch them elevate each other, and it's a fierce competition. And it's created that atmosphere on our whole team. So it's been a cool deal."
10. CAL
Breakdown: Replacing Davis Webb is one challenge for this Golden Bears' team and it's still a question mark. Chase Forrest and Ross Bowers battled pretty evenly through spring ball and Chase Garbers might be the long-term option since he's arguably the most talented. Fall camp is going to be everything to determine which quarterback wins the job.
Coach Justin Wilcox: "Ross Bowers came out of spring ahead of the pack. Chase Garbers is on campus now as a freshman. All three of those guys (along with Forrest) will have a chance to earn the job. It's very competitive right now. We haven't named a starter. I don't know when that time will be. It will present itself when it does. We're excited. They've had really good off-seasons and they're all a little bit different. All those guys will have the opportunity to earn the right to play."
11. ARIZONA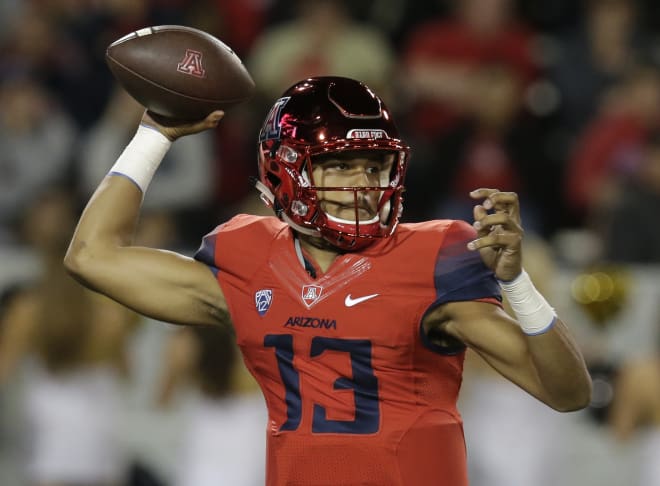 Breakdown: Quarterback needs to be figured out if Arizona is going to move up in scoring after finishing last in the conference last season. Brandon Dawkins is the veteran, but Khalil Tate is the more dynamic playmaker, the make-or-break option who could help the Wildcats move up and down the field. Both are erratic passers so that remains an issue that needs to be solved.
Coach Rich Rodriguez: "Brandon Dawkins is a talented guy that's still getting better. Brandon is learning how to be a quarterback from learning leadership and all of that. But he's a good football player. Really good football player. But the best way to expedite his process is to have competition. When it comes to Khalil (Tate), who had no business playing last year as a 17-year-old freshman that we had playing because that's all we had, whether it's a couple guys we signed or from a guy that's a former pro baseball player that's bringing some maturity to the room, that dynamic in that quarterback room changed, and it's changed for the better."
12. OREGON STATE
Breakdown: Oregon State needs to find a quarterback and soon because the Beavers lurked near the bottom in nearly every passing stat last season. It's a concern that has not been completely rectified yet. JUCO transfer Jake Luton, Marcus McMaryion and Darell Garretson are all taking reps early in fall camp and on Tuesday, Coach Gary Andersen said Luton would start the season opener.
Gary Andersen: ""It's good (the decision is) made now. The kids understand it. We can get the timing with the receivers, the quarterback, the whole offense together as much as possible, and those other two kids (McMaryion and Garretson) will still get a bunch of reps."