Big Ten spotlight: Ranking the QB situations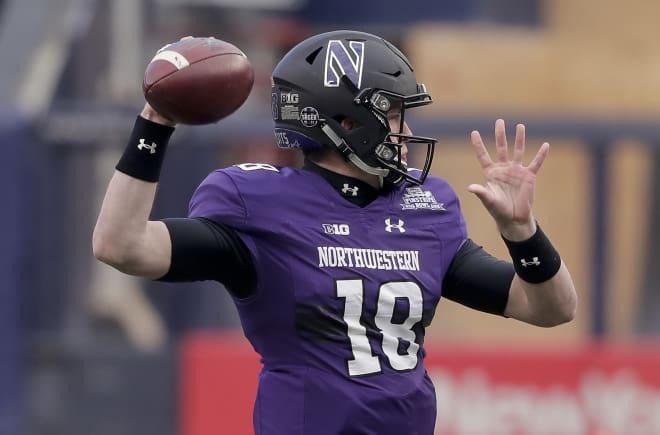 From potential first-round NFL Draft picks to four-man competitions heading into fall camp, the Big Ten features a wide disparity at the quarterback position. Here we break down where each team stands at quarterback and what their head coaches are saying about the position heading into the season.
1. NORTHWESTERN
Breakdown: It may be controversial putting Northwestern No. 1 with returning starting quarterbacks in the Big Ten who have more wins and championships under their belt, but Clayton Thorson has a very solid shot to be next spring's Mitch Trubisky when NFL Draft time comes. A superior athlete for the position, if you had to take one Big Ten quarterback to run your offense this fall, there are a lot of reasons why Thorson should be that pick.
Pat Fitzgerald: "When you have a quarterback with the amount of experience Clayton has, it gives you a lot of confidence."

2. OHIO STATE
Breakdown: Despite his history with the program, there is a level of ambivalence toward J.T. Barrett from some sections of the Ohio State fan base that is surprising. Head coach Urban Meyer, however, is fully confident in his fifth-year senior signal caller, who will become Ohio State's first three-time captain this fall, and has full faith in new offensive coordinator Kevin Wilson and first-year quarterbacks coach Ryan Day.
Urban Meyer: "Ryan Day is another guy that was with me at Florida, and he's a starring coach, and his relationship with J.T. and the rest of the quarterbacks is very strong."

3. PENN STATE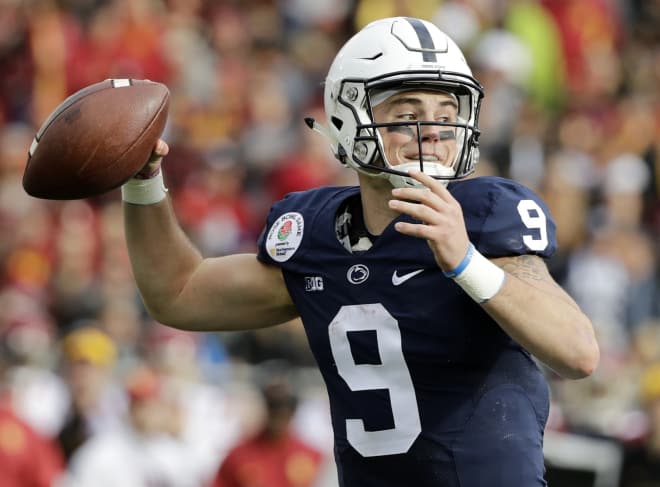 Breakdown: The talented Tommy Stevens waits in the wings and keeps making things interesting, but this is Trace McSorley's job. McSorley doesn't have the professional prospects that Thorson has. He didn't have the four-star prep ranking Barrett or Brian Lewerke had. What he does have, however, is a Big Ten Championship and a head coach who loves the tools his fourth-year quarterback brings to the field.
James Franklin: "(We have) a mobile quarterback who can beat you throwing it, can beat you with his mind, can beat you with his legs, can beat you with his arm."

4. PURDUE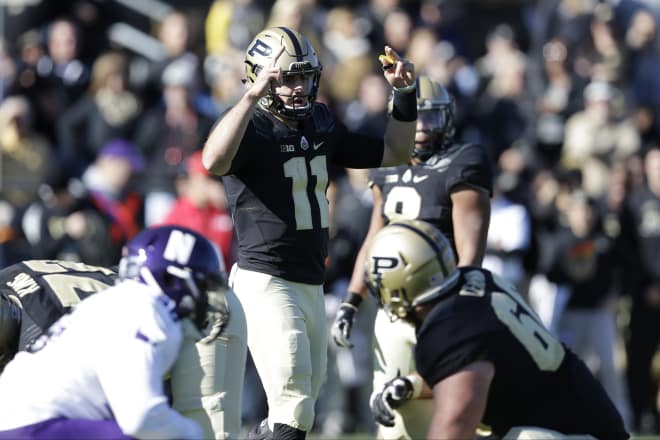 Breakdown: There are a lot of questions first year head coach Jeff Brohm is going to have to answer this summer before going into the Boilermakers' season opener, but quarterback is not expected to be one of them. When it comes to talent and leadership, Purdue junior David Blough is among the Big Ten's best, but he needs to limit the mistakes and also find some playmakers in a receiving corps that is light on talent.
Jeff Brohm: "I feel good about our quarterback position. I think David Blough is experienced. I think Elijah Sindelar, his backup, is in the competition. I think Jared Sparks is a different-element guy at quarterback. I'm hopeful we can coach that position up."

5. MICHIGAN
Breakdown: Jim Harbaugh's recruiting philosophy of "meritocracy," apparently carries over to his current team as well. Wilton Speight started 11 games at quarterback for the Wolverines last season, but Harbaugh has not granted him the reigns for 2017 yet, saying in his Big Ten Media Day opening press conference that the redshirt junior was tied for No. 1 with fifth-year senior John O'Korn and sophomore Brandon Peters.
Jim Harbaugh: "Legitimately, through competition, throughout all the spring, (we) went through 15 practices and (it) was a dead heat. But the good news is they all did some things (well). And we'll go through training camp starting on Monday, just throw the balls out there and let the fellows compete."

6. INDIANA
Breakdown: The last year has seen a lot of change in the Indiana program, but one spot where there has been stability is quarterback. JUCO transfer Richard Lagow won the job going into the 2016 season and has a firm grasp on the reigns for 2017. He also has a lot of experience dealing with change and adversity and really is a perfect fit for a program that is ready to start a new era of Hoosier football.
Tom Allen: "That's something I've seen (Lagow) grow in a lot, just learning our system and allowing him to be able to play with confidence, execute, throw the ball extremely well. (He's) got to protect it better, and he knows that."

7. WISCONSIN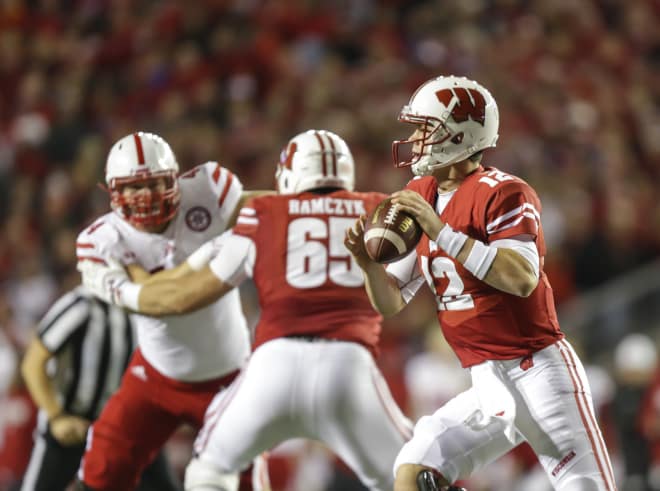 Breakdown: Sophomore Alex Hornibrook earned nine starts last season while playing in a platoon with Bart Houston. He was named the starter for 2017 before spring practices, and showed why with a strong 15-session showing in March and April. Hornibrook has to limit the mistakes – a 9-to-7 touchdown to interception ratio last year – but head coach Paul Chryst is impressed with Hornibrook's last seven months.
Paul Chryst: "I have appreciated what Alex has done, really, from when we came back from winter break and after the Cotton Bowl. That first year there is so much to learn. There were some good things he can build on, and there were certainly some things he's got to handle better. The way he's approached it, I love."

8. MICHIGAN STATE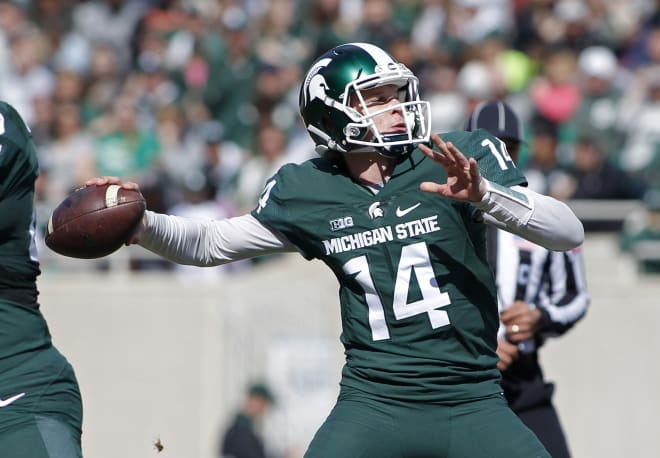 Breakdown: It was an open quarterback situation in East Lansing this off-season following a three-win 2016 season and the departure of Tyler O'Connor, but following the spring competition, head coach Mark Dantonio has declared redshirt sophomore Brian Lewerke the starter. The former four-star prospect beat out several talented signal callers, including senior Damion Terry and another former four-star, Messiah deWeaver.
Mark Dantonio: "Brian Lewerke, he compares favorably with Kirk Cousins in a lot of ways, and really Connor Cook. He has all the attributes that we need to be an outstanding, championship-type quarterback."
9. NEBRASKA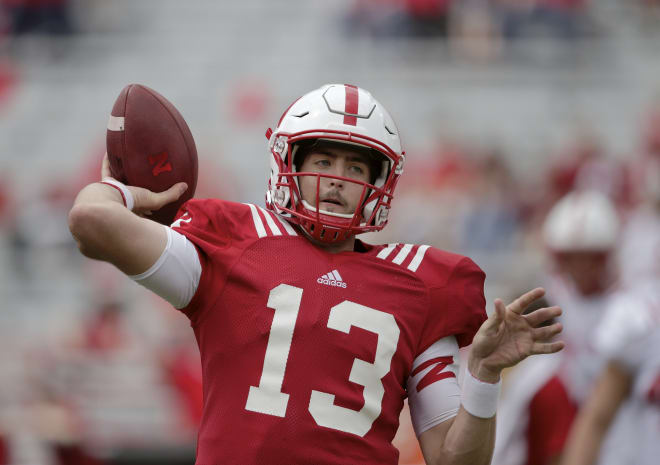 Breakdown: Tommy Armstrong was a rare four-year starter. In college football, you don't want to be the guy who replaces the legend – you want to be the guy who replaces the guy who replaced the legend. Junior Tanner Lee, a transfer from Tulane, is the guy who earned the opportunity to succeed Armstrong with a strong spring camp season, and with offensive-minded head coach Mike Riley they will try to buck that trend.
Mike Riley: "The good thing for Tanner and us is he has played in college football games. And the other part of it is he's been with our team for about a year. He earned that job through good competition in our spring ball to be our starting quarterback heading into the season."

10. IOWA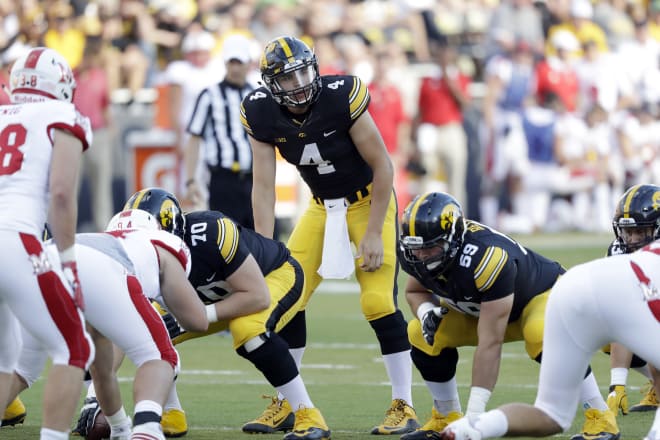 Breakdown: Iowa's quarterback recruiting battle for the 2017 season really started prior to the 2016 season when freshman Nathan Stanley beat out junior Tyler Wiegers, a former four-star prospect, for the back-up job to C.J. Beathard. Going into the spring, though, head coach Kirk Ferentz declared it an open competition once again and a for-sure No. 1 has not been declared to start preseason camp, although Stanley is expected to be the guy in the opener.
Kirk Ferentz: "We'll go into it with an open mind, like we do with all positions, and let guys compete, see what they're doing on the field."

11. ILLINOIS
Breakdown: Now in his second season leading the Illinois program, Lovie Smith apparently wanted zero questions about his quarterback situation going into preseason camp. When one reporter mentioned he "kind of," had a starting quarterback, Lovie immediately admonished him and replied there was no "kind of," about it, redshirt junior Chayce Crouch will be the starter.
Lovie Smith: "Chayce Crouch will be our quarterback. Really excited about what he'll bring throwing the football. Dual athlete. He's a football junkie. You want a guy like that. An undisputed leader of our team. Really have a lot of confidence in him going into his first year as a full-time starter."
12. MARYLAND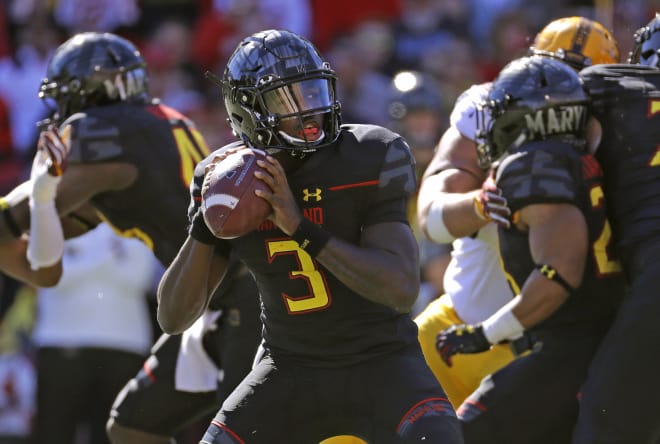 Breakdown: One of the murkiest quarterback recruiting pictures in the Big Ten heading into preseason camp exists in College Park, where Maryland head coach D.J. Durkin has to replace three-year starter Perry Hills. Mitigating the concern, however, is the fact that there are four very talented guys competing for the job: transfer Caleb Henderson, sophomores Tyrrell Pigrome and Max Bortenschlager and true freshman Kasim Hill, a Rivals100 prospect in the 2017 class.
D.J. Durkin: "I really like where we are at at that spot coming out of spring. We're going to let all four of those guys compete. We have a good plan going into the camp about how we're going to divide up the reps and we're going to let the players decide it."

13. RUTGERS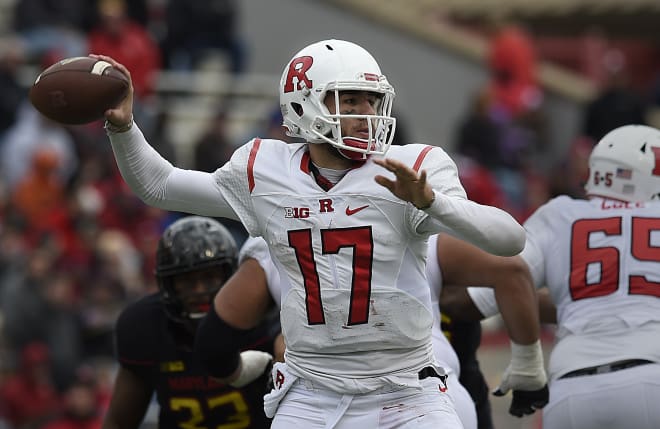 Breakdown: Giovanni Rescigno started the last five games at quarterback for Rutgers in 2016, but after going 0-5 in those games, including two in which the offense was shut out, the quarterback position is once again open. Entering the battle with Rescigno are Louisville transfer Kyle Bolin and true freshman Johnathan Lewis, the No. 15 ranked dual-threat quarterback in the 2017 class.
Chris Ash: "It's going to be a competition with whoever gives us the best chance to win. Right now we're having a lot of conversations about the best way to split up the reps in practice to make sure we give everybody an opportunity to show what they can do."

14. MINNESOTA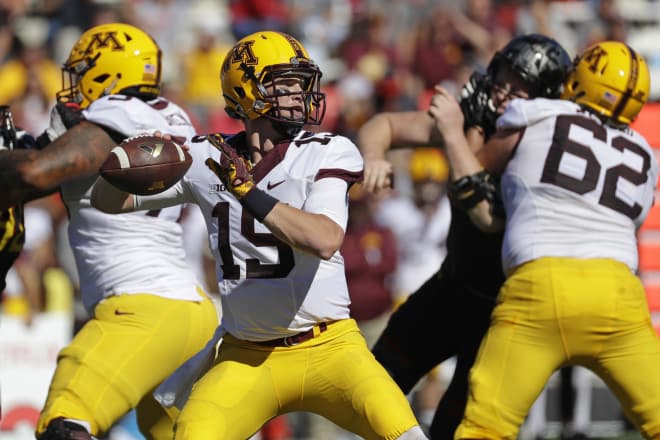 Breakdown: Another wide-open quarterback competition coming out of the spring, head coach P.J. Fleck shined a light at Big Ten Media Days on the current pecking order heading into preseason camp. Senior Conor Rhoda and sophomore Demry Croft are in the tier ahead of freshmen Seth Green and Tanner Morgan and have the best shots to secure the starting job.
P.J. Fleck: "I wish I had somebody who just took it, ran with it and just say 'It's my job.' We had guys play really well in the spring game, (and) maybe not so well. We had guys play really well in practice and not so well in practice."