Over/Under win totals: Looking at the Big 12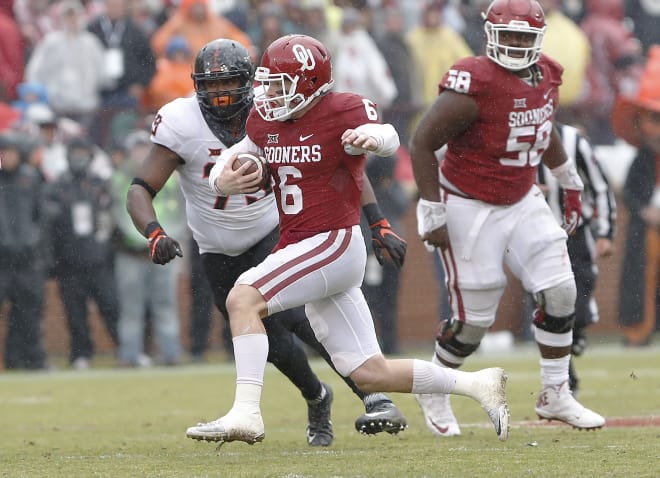 With fall camp now under way all over the country, just weeks stand between the country and one of it's favorite pastimes: gambling on unpaid student-athletes. This week, Rivals.com is taking a look at Vegas' projected win total for each Power Five Conference program and ventures a guess on the over-under for the 12-game regular season. Today, we examine the Big 12.
Sports gambling is illegal 49 states, so the following picks should be used for entertainment only. Unless, of course, you live in Nevada, in which case it's totally cool to bet your children's' college tuition based on the halfwit advice imparted below.

RELATED: ACC over/under win totals | Big Ten

Note: Win totals were taken from Betus.com. In the event that no total was listed on the site, the total was bulled from Bovada.lv.
BAYLOR - 7.5
UNDER. Matt Rhule will have some lingering talent in his first season as Baylor's coach. Still, the Bears won't have the same weapons at wide receiver as they've had in recent years. Combine that with a new system and the distractions that surrounds the program off the field and the under looks pretty good.

IOWA STATE - 5.5
UNDER. Bonus prediction: the Cyclones drop their Oct. 14 date with Kansas.
OKLAHOMA - 9.5
UNDER. Oklahoma is the most talented team in the Big 12, but an early season game with Ohio State makes 9.5 an interesting total. If the Sooners drop that, they'd need to go 2-1 in games against Texas, Kansas State and Oklahoma State, none of which will be played in Norman. Still, this is another on which I suggest you refrain from wagering your house or a particularly valuable heirloom. Betting against OU in Big 12 games is often not a great move.

OKLAHOMA STATE - 9
OVER. With some luck and a win in Austin, the Pokes could be 7-0 headed into back-to-back games against West Virginia and rival Oklahoma. Everyone will have their fill of mullet coverage and roll their eyes at the bad jokes from broadcasters, but OSU fans won't mind at all.
KANSAS - 3
UNDER. Is Kansas better than it has been? Yes. Will the program eventually resemble a competitive major conference football team under David Beaty? Probably so. Is that going to happen this year? Nah.

KANSAS STATE - 7.5
OVER. K-State has a slew of returning starters from a decent team and will prey on a weak Big 12. Bill Snyder has won eight games with much worse rosters. It's hard to imagine a world in which the Wildcats fall short of 8-4.
TCU - 7.5
OVER. TCU has its usual weapons on offense and lost a handful of games by a slim margin a year ago. A weak conference should work in its favor. The Frogs will get to eight wins.

TEXAS - 7.5
UNDER. Fairly or not, year one of the Tom Herman regime comes with expectations. Texas needs to fix its defense and is attempting to do so with new defensive coordinator Todd Orlando at the helm. It's not as though the team is void of talent, but asking for eight wins after the program posted just five in each of the last two seasons is a large request.
TEXAS TECH - 5.5
UNDER. Kliff Kingsbury will continue to be good looking. His football team will continue to be the opposite of that. The offense will be fun, though. So, you know, there's that.

WEST VIRGINIA - 7
OVER. This one could rest on the opener. Should the Mountaineers get by Virginia Tech -- and they very well could -- they'll get to eight wins (thanks, Iowa State and Kansas). If not, things could get dicey. I lean slightly toward the over here.