Ohio State Buckeyes land four-star Jayden Bonsu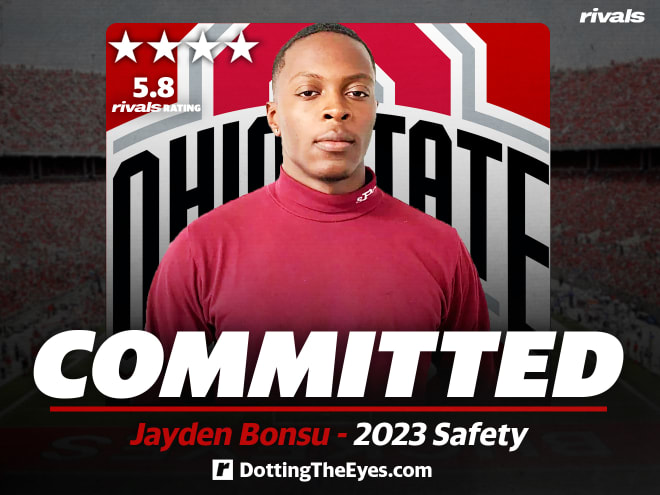 Four-star Jayden Bonsu had plenty of options to choose from but Ohio State's persistence paid off when the Jersey City (N.J.) St. Peter's Prep standout chose the Buckeyes over Miami. Bonsu broke down his decision with Rivals.com.
IN HIS OWN WORDS...
"It came down to the relationship with the coaches," Bonsu said. "My family and I did thorough evaluations between both schools, Miami and Ohio State. Ohio State just felt like a second home to me. The coaches did a great job recruiting me and I felt at home with them.
"The coaches were telling me that they care about me and will take care of me," he said. "Coach Eliano expresses how I'm family, he loves me, and how he can't recruit players he doesn't love. That was big for me.
"At the end of the day, those are my teammates and I want to compete for a National Championship," said Bonsu. "The Buckeyes are a great place to me. Cody Simon and Ronnie "Rocket" Hickman for letting me ask them questions about Ohio State. They kept it real with me and they helped a lot."
RIVALS' REACTION...
Bonsu is a great addition for Ohio State at this point in the recruiting cycle. The versatile defensive back can play cornerback, Nickel, or safety, depending on the situation. Bonsu is physical and has good short area quickness, which allows him to change direction quickly and stick with receivers in the open field. He is a solid tackler and isn't afraid to mix it up in the box. Ohio State has always done a good job recruiting northern New Jersey and their track record clearly helped him reel in Bonsu after a very strong push from Miami in the last couple weeks.