NFL Draft watch: Linebacker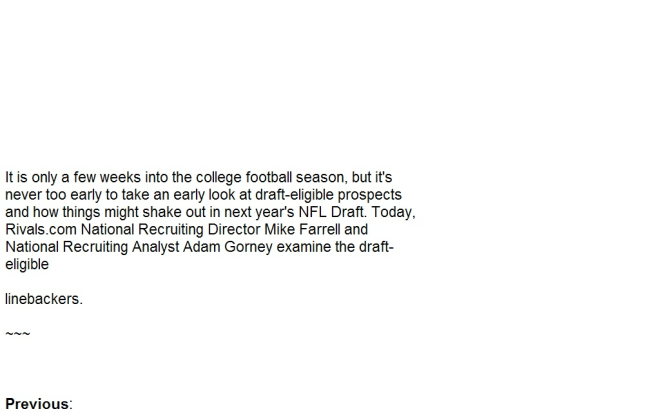 Ranking: Jack was ranked as the No. 16 outside linebacker and No. 199 overall in
the 2013 class. He was second in the Washington state rankings behind only
Recruiting: Jack committed to UCLA in June but his recruitment was not nearly
in late to try to swipe him away. Since Jack lived in Georgia for more than a
decade growing up, there was interest, but it never materialized with the
Bulldogs.
Overview: Jack had 15 tackles in the first three games and had the game-sealing
season with a knee injury. Last season, Jack finished with 87 tackles.
Farrell's Take: I remember wondering if he was better as a running back or a
linebacker but felt he was more special on defense. At the time many were
talking running back and that seemed to be his early, early preference, but he
was a nasty player on defense to watch and was probably a bit under-rated
because the exposure level in Washington isn't that great. He turned out to play
both sides of the ball. Didn't see that coming.
3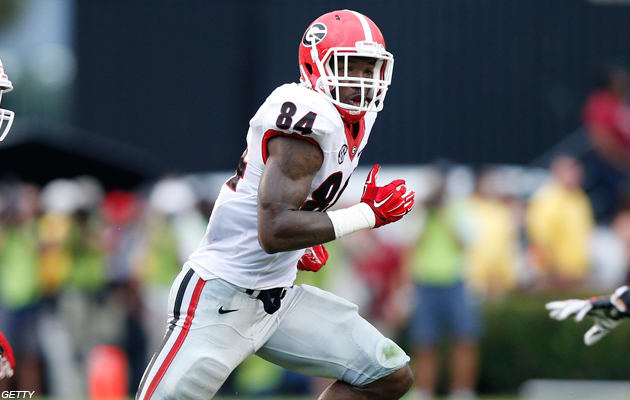 Ranking: Floyd was ranked as the No. 13 weak-side defensive end and No. 177
overall in the 2012 class out of Eastman (Ga.) Dodge County. He remained a
four-star after a prep year at Chatham (Va.) Hargrave Military Academy.
his first offer from the Bulldogs and decided to stick with the local school. He
committed in the spring before his senior season and then had a few hurdles in
prep school to finally enroll at Georgia.
Overview: Floyd has 27 tackles (3.5 for loss) with two sacks so far this season.
He also has five quarterback hurries. In the 38-10 loss to Alabama last weekend,
however, Floyd finished with only four tackles and did not have a tremendous
impact on the game.
Farrell's Take: A big-time guy off the edge, he has taken that to the next
level. A year in Prep helped Floyd mature and add some bulk, and we projected
him as a defensive end, although we knew he could also stand up and play. Any
NFL team looking for a guy who can get after the quarterback and string things
out will look hard at Floyd.
4
Ranking: Cravens was rated as the No. 1 safety and No. 12 overall recruit in the
2013 class out of Murrieta (Calif.) Vista Murrieta. He was also tops in the
California state rankings.
Recruiting: In June before his senior season, Cravens picked USC over
Ohio State and others during a ceremony in his family's garage, which was
adorned with numerous recruiting letters from around the country. He remained
open to official visits but he remained firm to the Trojans.
Overview: Cravens is second on the team behind freshman middle
in tackles with 27. The former five-star has four tackles for loss, two sacks
and an interception as well. He also has a forced fumble. In USC's 42-14 win at
Farrell's Take: Cravens was clearly an elite talent coming out of high school as
evidenced by his high ranking but I expected him to stay at safety and didn't
expect him to be quite as physical as he's been so early. He always had off the
charts instincts and he covered a ton of the field, so stardom was destined, but
I'm impressed how he has handled the slide down to linebacker and that he's been
so good at shedding blocks.
5
Ranking: Lee was a three-star prospect and the No. 44 athlete in the 2013 class
out of New Albany, Ohio.
Recruiting: Lee's recruitment was of the easy variety. He camped well at Ohio
State twice, landed the offer from the Buckeyes and committed less than 30
minutes later. Originally from the South, Lee considered going back for college
but once Ohio State offered, the issue was settled.
Overview: Lee is seventh on the top-ranked Buckeyes with 23 tackles (five for
loss) and 2.5 sacks through five wins this season. He also has one interception
he returned 41 yards and a forced fumble. Ohio State allows only three yards per
rush.
Farrell's Take: Lee was a positional question mark for us, plain and simple, and
he has excelled at the linebacker position to an unexpected level. He was a
195-pounder out of high school who played quarterback and safety, and was known
for making the big hit. But he was not a sure tackler at times and he has turned
into a 235-pound linebacker who tackles everything that moves.
Two to watch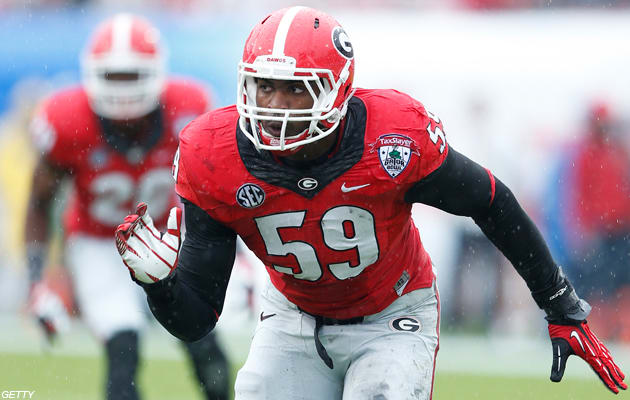 Overview: Jenkins is ranked slightly lower at this point on the draft board but
he is putting up bigger numbers than Floyd so far. Through five games, Jenkins
is second on the team with 29 tackles with 7.5 stops for loss and three sacks,
both team highs. As for Ragland, he finished with a team-high eight tackles in
Alabama's thrashing of Georgia last weekend. On the season, Ragland leads the
Crimson Tide with 42 tackles and he forced a fumble as well. Alabama is giving
up less than three yards per rush.
Farrell's Take: Jenkins was a big-time recruit out of high school mainly because
he was an active and sure tackler and had a motor that didn't stop as a
defensive end. He had long arms and pursued well and you could see potential
hybrid there. In Ragland's class there were not many dominant players at inside
linebacker but he was the best of the bunch and really stood out. He has
translated to Alabama well, leads that defense and is a prototypical inside
linebacker with NFL potential.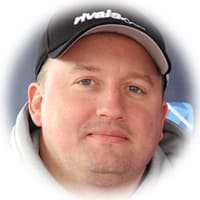 Adam Gorney
National Recruiting Analyst