NFL Draft watch: Defensive tackle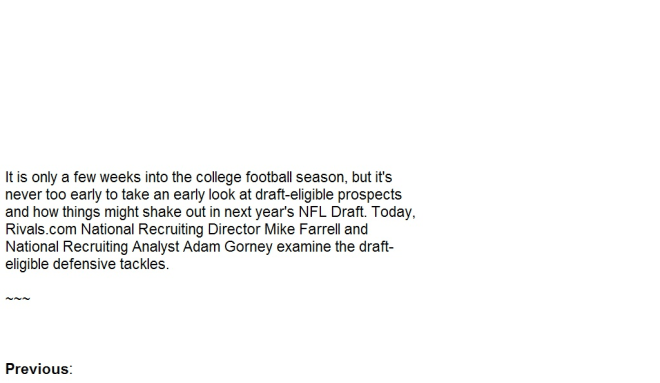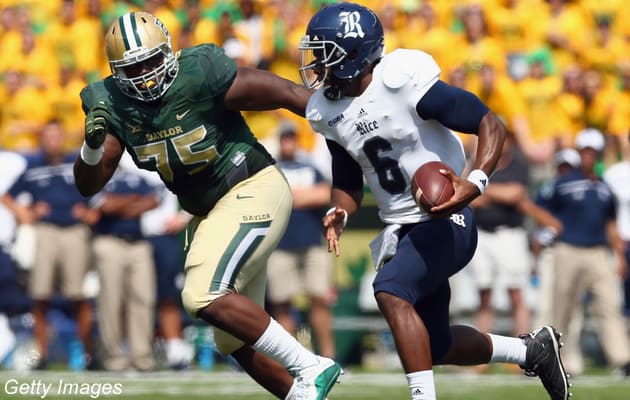 Ranking: The Waco, Texas, four-star prospect was rated as the No. 12 defensive tackle and No. 168 overall in the 2013 class. Billings was No. 23 in the Texas state rankings.
Recruiting
: In September of his senior season, Billings had his choices narrowed to
Baylor
,
Texas
,
SMU
,
TCU
and
Mississippi State
and he wanted to make an early commitment. But Billings decided to hold off and a day before National Signing Day he picked Baylor over the Longhorns and Horned Frogs.
Overview: Leading up to the Baylor-Texas Tech game, Red Raiders coach Kliff Kingsbury called Billings one of the top two or three defensive linemen in the country. Tech rushed for only 106 yards on 24 attempts in the 63-35 loss. So far this season, Billings has 13 tackles (five for loss) and Baylor is giving up 3.5 yards per carry.
Farrell's Take: Billings was highly coveted out of high school and a huge get for Baylor. The lone knock on him was that he wasn't the tallest or longest defensive tackle. But he's amazingly powerful, especially in his lower body, and plays with such great natural leverage that NFL scouts will love what they see against the run. He takes on double teams well and frees up his teammates and he has very good feet for his size. We had him very high overall and in the state and that ranking is paying off.
3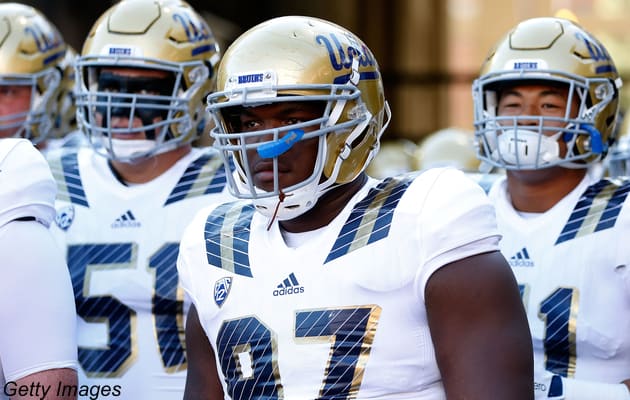 Ranking: The Rialto (Calif.) Wilmer Carter prospect was rated as a four-star in the 2013 class but was outside the Rivals250. Clark was No. 39 in the California state rankings.
Recruiting
:
UCLA
and
Washington
were the two finalists for Clark, who took an unofficial visit to Seattle in July and decided he wanted to stay closer to home. The Huskies were a serious contender and he liked his visit, but location played a big factor.
Overview
: Clark is second on the Bruins with 30 tackles and he has 3.5 tackles for loss. No other UCLA defensive lineman is even close in the number of tackles so far this season. He finished with eight stops (two for loss) in the loss to
Arizona State
this past weekend.
Farrell's Take: Clark was an athletic and quick defensive tackle out of high school with a good frame to build on. He was very powerful despite checking in at around 275 pounds and he has filled out that frame very well in college. He's athletic, he can chase plays down and he's a load to handle in the middle when run blocking. He was also and remains a sure tackler, something that is overlooked a bit at his position.
4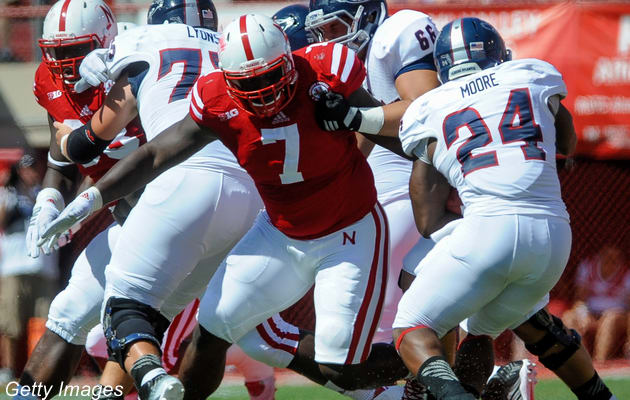 Ranking: Collins was a three-star prospect out of Kansas City (Mo.) Center in the 2013 class and rated as the No. 30 defensive tackle.
Recruiting
: Collins, also a standout high school wrestler, said leading up to his decision that
Nebraska
,
Missouri
,
Kansas
and
Iowa
were the frontrunners but admitted he was mainly focused on the Huskers and in-state Tigers. Nebraska landed his pledge in early January.
Overview: Collins had an outstanding game even though Illinois scored two fourth-quarter touchdowns to beat Nebraska, 14-13. He finished with nine tackles (three for loss) including 1.5 sacks. Collins has 16 tackles and three QB hurries on the season.
Farrell's Take: Collins is very good at penetrating because of his quickness off the snap - that was his strength in high school as well. Collins was a very active tackler coming out of high school and was always in the opponent's backfield but questions about how stout he could be in the middle against the run held him back from a fourth star. He will have to answer those questions at the NFL level as well, but he's the best pass rusher on this list.
5
Ranking: The Houston, Miss., recruit was rated as a five-star and the second-best strong-side defensive end in the 2013 class. Jones was No. 20 overall and first in the Mississippi state rankings.
Recruiting: Two days after working out at the Mississippi State camp leading up to his senior season, Jones committed to the Bulldogs. Considered a sleeper at the time, he later moved to five-star status. Jones showed significant interest in Ole Miss close to Signing Day, but decided to stick with Mississippi State in the end.
Overview
: Jones had five tackles (one for loss) in a 30-17 defeat to Texas A&M on Saturday. For the season, he has totaled 23 tackles (two for loss) including 0.5 sacks. Linebacker
Richie Brown
leads the team with 50 stops.
Farrell's Take: Jones was a late five-star discovery for us, and most in the industry, as he was simply dominant at the Alabama-Mississippi All-Star Game. He was similarly impressive in the Under Armour All America Game and, like many players from Mississippi, was under-scouted and under-recruited. But in the end we got the ranking correct. We didn't see him moving inside like he did, mainly because he's so tall and long, but that length allows him to make so many plays around and behind the line of scrimmage and he plays with excellent leverage for a tall tackle. His athleticism could send him soaring up the charts after the NFL Combine and his Pro Day.
Two to watch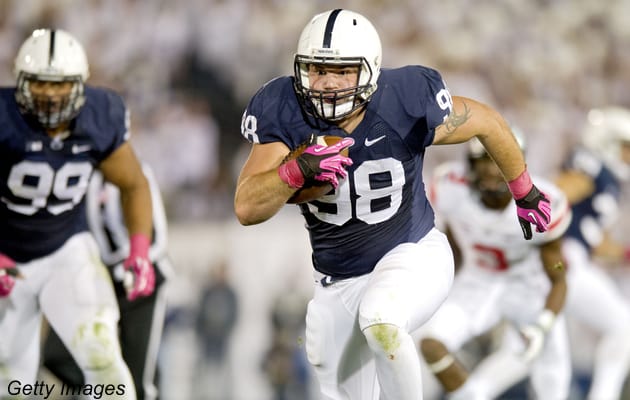 Overview: Day only has 12 tackles so far this season but six are for loss and he has two sacks. He also has nine quarterback hurries, which is impressively high. As for Zettel (pictured above), he has accounted for 23 tackles (six for loss) with a forced fumble and fumble recovery. Penn State is only giving up 3.2 yards per rush and less than 16 points per game.
Farrell's Take: Day was in our Rivals250 but despite his listed 6-foot-2 size, he appeared shorter than that and wasn't the biggest tackle around. I'll be curious to see how he measures at the combine, but he's been excellent in Notre Dame's scheme. I love Zettel's motor, it showed out well in high school and he's a non-stop energy guy who I think could rise on this list.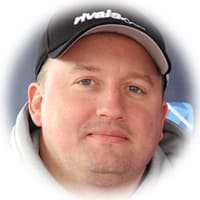 Adam Gorney
National Recruiting Analyst

Click
Here
to view this Link.