NFL Draft: Top 10 safeties heading into the NFL Combine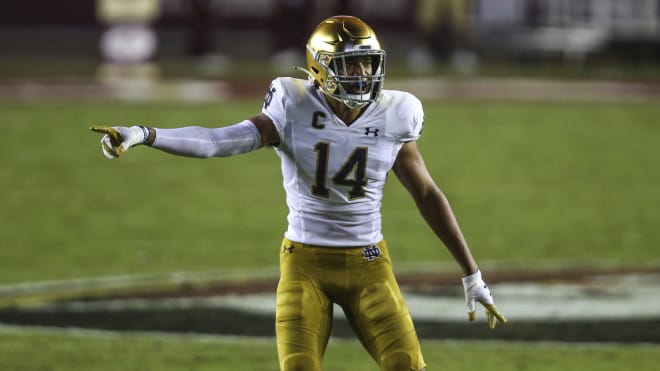 1. Kyle Hamilton, Notre Dame  
Hands down the best safety in this draft class, Hamilton covers more territory than any safety I've seen in the last few years.
*****
2. Jaquan Brisker, Penn State   
Brisker is physical, he's a leader and when he's on he can take over games.
*****
3. Lewis Cine, Georgia
The biggest hitter in this group, he plays with reckless abandon.
*****
4. Verone McKinley, Oregon   
He's not the biggest safety, but he is one of the best in coverage and plays bigger than his size.
*****
5. Kerby Joseph, Illinois  
Joseph is an active tackler with good ball skills, but speed will be the big question.
*****
6. Smoke Monday, Auburn  
Monday has been around forever, it seems, and he would bring immediate experience and future leadership to an NFL team.
*****
7. Bryan Cook, Cincinnati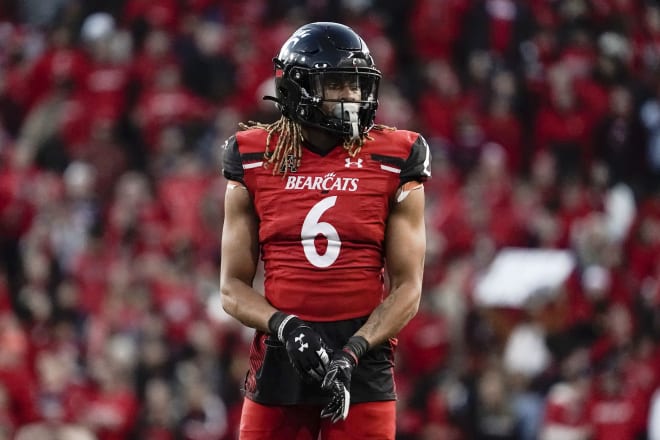 The corners got all the attention for the Bearcats, but Cook covered up the rare mistakes.
*****
8. Nick Cross, Maryland   
Cross has size and long arms, so his measurables could move him up this list.
*****
9. Tre Sterling, Oklahoma State  
Sterling doesn't do anything exceptionally well, but he's steady and rarely makes a mistake.
*****
10. Leon O'Neal, Texas A&M  
O'Neal is a gambler in coverage at times, but he could be second behind Hamilton in overall athleticism.