NFL Draft: By the numbers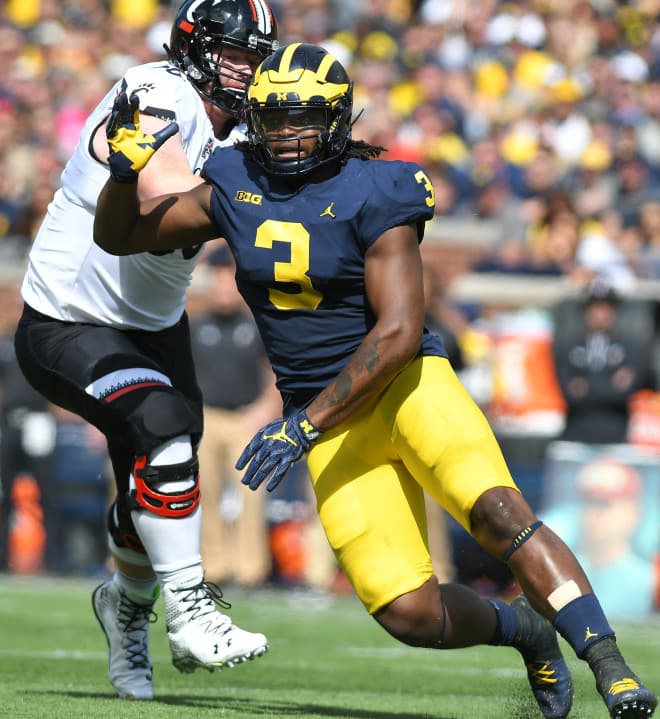 11: Five-stars 
Eleven five-stars from the class of 2016 were selected in this year's draft. Only one five-star from the class of 2016 who entered the draft early wasn't selected, and that was Clemson's Tre Lamar, a Butkus Award finalist, All-American and two-time national champion. The 2016 five-star class also included seven first-round picks, a staggering number considering that year only had 31 total five-stars.
Farrell's take: The class of 2016 enjoyed a great draft in terms of five-stars, and I'm still stunned that Lamar wasn't drafted. We've had some solid years, such as 2014 and 2015, and now 2016 is up there. Seven first-round picks is amazing if you consider the numbers and percentage of five-stars from that class. People love to say that more three- and two-stars are drafted more than four- and five-stars, but they don't realize the number of four- and five-stars is so small, comparatively.
18: Players on the move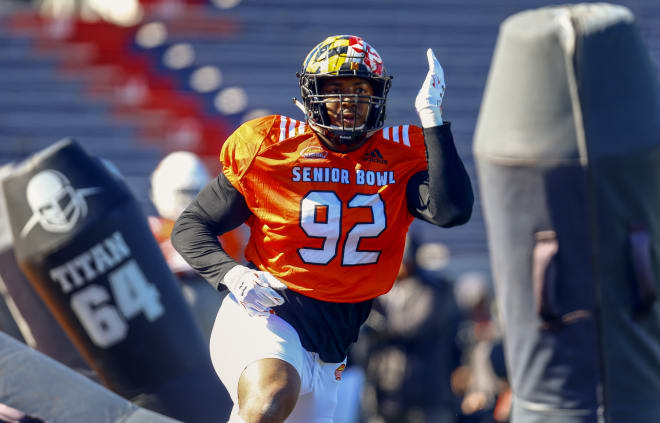 There were 18 players who started their careers at one school before transferring to another that were selected in this year's draft, including No. 1 overall pick Kyler Murray (Texas A&M to Oklahoma). The transfer portal is the talk of the college football offseason, and it's not without its share of critics. But this year's draft showed that transfers can have success at new homes.

Former Rivals No. 1 overall prospect Bryon Cowart (2015) resurrected his career at Maryland after struggling at Auburn and was selected by the New England Patriots in the fifth round. Other notable transfers that were selected include former five-star running back Jalen Hurd (Tennessee to Baylor, third round), Rivals100 quarterback Will Grier (Florida to West Virginia, third round) and Rivals100 defensive back Kendall Sheffield (Alabama to Ohio State, fourth round.)
Farrell's take: Transfers in college football are on the rise, obviously, and some think it's a bad thing. But for guys like Murray and Cowart, who picked schools that either didn't develop them or didn't respect them and their talents, transferring is a gift. And for guys like Grier, who left Florida in scandal only to resurrect his career at West Virginia, it's a true second chance. This number will increase every year, so watch out.
3: Five-star Patriots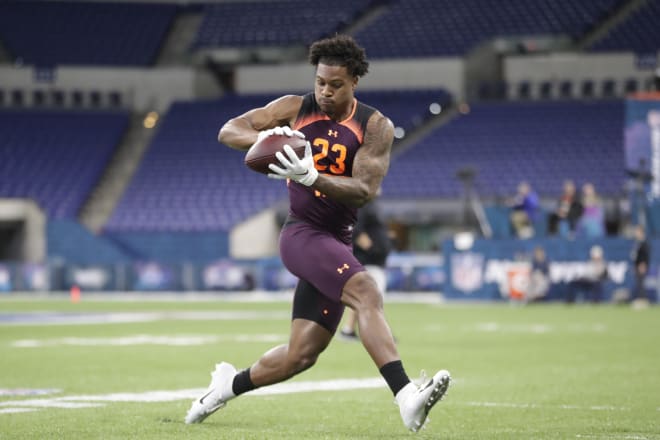 Three former five-stars were drafted by the New England Patriots. They say Bill Belichick is a football genius, and he certainly helped Rivals.com look smart on draft day with some of the picks he made. Former five-star wide receiver N'Keal Harry (Arizona State) went to the Patriots in the first round, as did former five-star running back Damien Harris (Alabama) and the aforementioned Cowart.

Those three players weren't the only former elite recruits selected by New England, either, as former Rivals250 prospect JoeJuan Williams (Vanderbilt) was picked in the second round and former four-stars Chase Winovich (third round), Hjalte Froholdt (fourth round) and Jarrett Stidham (fourth round) were also selected by the Pats.
Farrell's take: New England is known for taking low-profile guys, especially from local programs, but now with Sony Michel last year and Harry, Williams and Cowart this year, maybe they are finally catching on to our rankings. That's a joke, of course, but talent like this can't be ignored. This year, we had more five- and four-stars drafted than I can ever remember, so maybe our scouting is getting better. Or maybe New England and others are finally coming around to our way of thinking. Again, a joke.
98: Four- and five-stars 
There were 98 four- and five-star players selected, outnumbering three-stars (81). Because of the sheer volume of three-stars, it's not out of the ordinary for more three-stars to be selected on a yearly basis. That wasn't the case this year, as elite talent continues to pan out at an impressive rate. All told, 60 percent of draft eligible five-stars were drafted, 23 percent of four-stars were drafted, seven percent of three-stars were drafted, two percent of two-stars were drafted and less than one percent of unranked players were drafted.
Farrell's take: You may not think so, but this is amazing information. Look at the numbers. It's astonishing. Does it mean we are getting better at scouting? I'm not sure about that, but it means we are getting more and more chances to see the top players over and over again and that is paying off. For more five- and four-stars to be drafted over the three-stars is absolutely ridiculous, and this is the first time I can remember it happening.