Next Up: Comparing DT recruits to college and NFL stars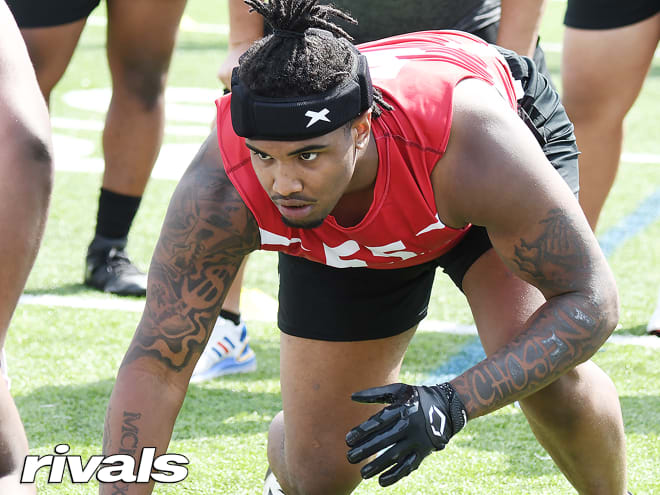 Comparisons are always part of recruiting coverage, so during our two-week Next Up series we take a look, position-by-position, at who could be one of the next superstars in college football by comparing them to a current college or NFL player.
We move on to defensive tackles.
Will Norman is the next Gervon Dexter
One of the amazing things about Dexter is that he was 6-foot-6 and 276 pounds in high school but has developed physically so much while at Florida and now checks in at 312 pounds.
Norman has a jumpstart on Dexter as the Gators' commit is about an inch shorter but already weighs 290 pounds and should easily play in the SEC at 300 at least. Both have length, both push the pocket well, both deal with double teams in the middle and still create issues along the line of scrimmage, and with Norman committed to Florida, this one just makes sense.
*****
James Smith is the next Chris Jones
At the NFL combine, Mike Mayock said he was surprised Jones left Mississippi State early and that Jones was stiff in the hips but Jones has more than proven wrong any naysayers. He has become one of the best defensive tackles in the game. While Jones is about two inches taller than Smith, their playing style is very similar as both are aggressive in the middle, can be more athletic than they look sometimes and Smith, whether he ends up at Alabama, Georgia or someplace else, projects in a similar way.
During the season, Smith has trimmed down and has some defensive end skills as well but over the long term, the high four-star should end up playing inside and could have a major impact just like Jones has had in Kansas City.
*****  
Jamaal Jarrett is the next Jordan Davis
It's not easy finding a comparison for Jarrett since he's a 6-foot-6, 340-pound high schooler. Former Greensboro (N.C.) Grimsley teammate Travis Shaw could be one but I think Davis fits better in this case.
Davis was dominant up the middle for the Bulldogs' run to the national championship and while he didn't post incredible statistics, he drew double teams and was so disruptive so often that he turned that into being a first-round NFL Draft pick.
Jarrett has those capabilities. For someone so massive - and so wide at the shoulders - he can make himself skinny to get in the backfield, he can bull rush and almost no one has the power to slow him down. He's a gap-shooter at that size.
*****  
Jason Moore is the next Leonard Williams
Williams is playing for the New York Giants at 302 pounds but at Daytona Beach Mainland the former high four-star defensive end was at 254 and that's where the first comparison to Moore, who's at 270 pounds, makes sense.
What makes Moore, from Hyattsville (Md.) DeMatha, so special is that he can comfortably play on the edge, he has speed to beat offensive linemen outside, power to go inside or he can move along the defensive line and cause havoc wherever he goes. At 6-foot-5 (the same height as Williams) Moore could easily pack on 20-30 more pounds and not have any bad weight on his frame.
*****  
Kayden McDonald is the next Kenny Clark
When Clark was at Rialto (Calif.) Carter, the four-star was 6-foot-2 and 275 pounds, a very talented player but wasn't projected to be this good. He has since morphed into a 6-foot-3, 314-pound productive monster who has put up tremendous stats in his professional career with the Green Bay Packers.
McDonald has completely skipped the 275-pound range and is about the same height and weight as Clark is now. He's also incredibly productive along the defensive line, far from someone who just takes up space and actually makes plays in the backfield. Plus, the four-star from Suwanee (Ga.) North Gwinnett is headed to Ohio State and will be under position coach Larry Johnson's tutelage. The two definitely have similar qualities.