New FutureCast for five-star QB to Michigan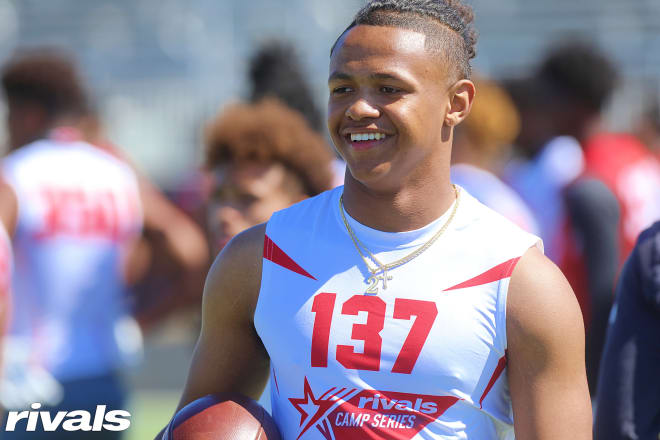 Five-star Jadyn Davis just finished up a series of visits to Clemson, LSU, Alabama, and Michigan to begin the summer visit season. According to a source, each of the schools did a great job making Davis and his dad feel comfortable and answered all of their questions.
Davis spent more time at Michigan than any of the other three schools. They were joined on the visit by teammates Jordan Shipp and Channing Goodwin along with Goodwin's father, Jonathan, who is the offensive line coach at Providence Day and was a former standout Michigan offensive lineman in the early 2000s.
Davis really bonded with head coach Jim Harbaugh, spending about two hours meeting with coach Harbaugh in his office where he addressed all of their questions.
Coming out of that visit to Ann Arbor, a source emphatically referred to Michigan as "the team to beat" and added that Davis and his entire family are working on plans to return to Michigan on July 31st. Those plans are not locked in yet but it appears as though it's just a matter of time.
Things are trending in the right direction for Michigan and, on top of that, Davis isn't expected to take any other visits right now. I'm putting in my FutureCast for Michigan to land a commitment from Davis and it will stay on the Wolverines unless things change in his recruitment.
Davis is currently the top ranked quarterback in the 2024 class and rankings No. 4 in the Rivals250. This is the first FutureCast prediction for Davis.