National Signing Day wrap: Big 12
Another National Signing Day is in the books, so Rivals.com analyst Nick Krueger now looks back at the good and bad for each Big 12 program's 2017 class.
COMMIT FIT: Big 12

STANDING OVATION: OKLAHOMA
National Signing Day might not have ended as strongly as Sooners fans would have hoped after Jacob Phillips' flip to LSU, but Oklahoma did hold on to Rivals100 wide receiver Charleston Rambo after concerns he might do the same following a late official to Florida. The Sooners were the odds-on favorite to win the conference recruiting title long before Signing Day, and they really deserve kudos for the job they did landing so many commitments well ahead of last season and holding on to them.
Phillips' departure was a disappointment, as he would have represented the only five-star in the Sooners' class this year, but he wasn't in the fold for as long as the majority of the rest of the class had been. When you toss in the work the Sooners staff did flipping four-star receiver Ryan Jones, as well as three-star recruits Troy James and Tyreece Lott, down the stretch, this was a class well deserving of being OU's best since 2010.
SURPRISE PARTY: BAYLOR
The Bears weren't too far removed from having just one commit in their class under a newly-hired head coach who didn't have many previous ties to the state ahead of National Signing Day. In a very short period of time, Baylor was not only able to assemble a complete recruiting class under precarious circumstances, but they finished with the third-best recruiting class in the conference and within the top 35 nationally.
In the last week before Signing Day, Baylor landed commitments from six recruits. The week before that, they added another five. Especially encouraging was the show of support from Baylor's commits in the face of continuing allegations surrounding the previous staff and administration. For a variety of reasons, 2017's class is a remarkable group, and the job that head coach Matt Rhule has done assembling it is equally impressive.
HANG YOUR HEAD: KANSAS STATE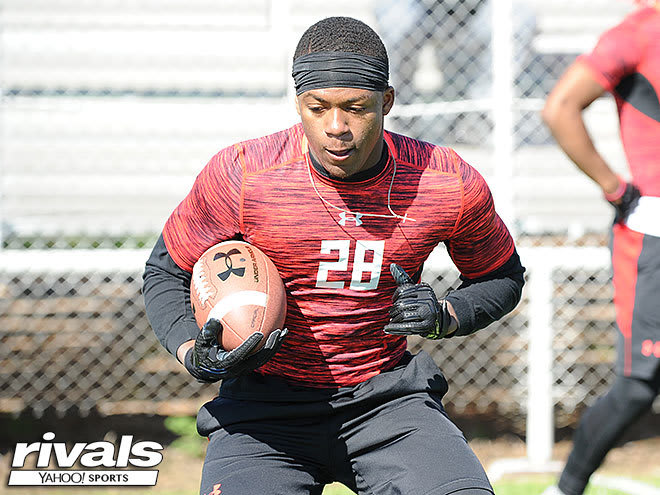 Despite finishing last season 6-1 in its last seven games, with wins over Baylor, TCU, Texas, and a bowl win against Texas A&M, Bill Snyder's staff wasn't able to translate that momentum into major wins on the recruiting trail. The Wildcats have consistently had strong campaigns for the better part of the last six seasons, but 2015's class - which only yielded two four-stars - is really the only group of note in recent memory. Kansas State has proven to be a steady program without needing the validation of a top recruiting class, but even lowly Kansas, which has won just five games in the last three years, finished with one four-star signee, which matched the Wildcats' 2017 total.

RANKING THE LEAGUE
The Good: Keeping Rambo was a win, even though he had been committed for months. Making good on the recruitment of Louisiana offensive tackle Adrian Ealy was also a nice piece to add to the Sooners' class. Adding Jones was a nice response to losing Jalen Reagor and gives Oklahoma an elite group of pass-catchers to pair with dynamic quarterback signee Chris Robison.
The Bad: Losing Phillips late in the process was tough. Isaiah Thomas is a bit of a tweener at defensive end, but other than him, Oklahoma didn't really come away with a big fish up-front defensively.
The Good: The Longhorns may have expected to finish with more on Signing Day, but they still concluded the recruiting cycle with the second-strongest class in the conference. A big part of that was holding on to the players that committed prior to Tom Herman's arrival; flipping a couple of other big names like four-stars Marqez Bimage and Toneil Carter was also key.
The Bad: After missing out on Walker Little in January, Texas would have liked to wrap up with some splash commitments from K'Lavon Chaisson or Chevin Calloway, but all three ended up committing to schools that had been involved longer in their recruitments.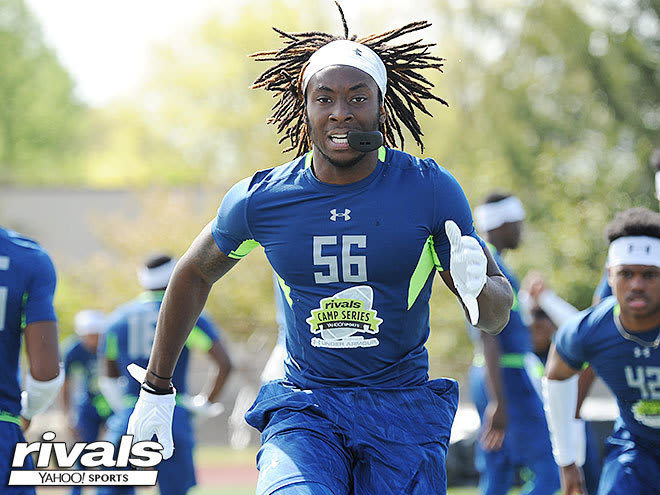 The Good: Getting Harrison Hand out of the northeast was big. Baylor also has a load of speed, athleticism and upside with guys like Trestan Ebner and Timarcus Davis. Finishing up with a nice defensive end commitment from Louisiana product Justin Harris was a nice cherry on top.
The Bad: Just to play devil's advocate, was there a reason a player like Ashton Logan had only been recruited or committed to Central Arkansas before switching to Baylor? How come Trevon Lewis didn't get a sniff before his Bears offer? Even though it seems like Baylor was able to retain some value in this class, a number of its commits were seemingly passed on by a number of other in-state programs.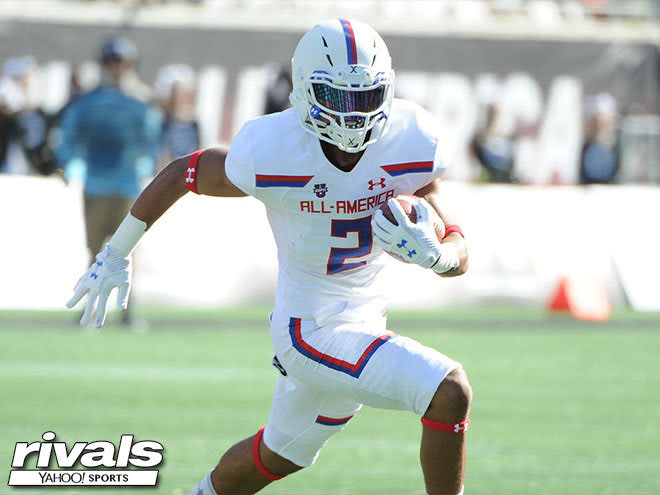 The Good: The Cowboys' recruiting efforts hit a little bit of a rough patch from mid-November to December, but they landed some top-level talent in guys like Chuba Hubbard, LC Greenwood and Tylan Wallace. Thabo Mwaniki was a player that was recruited heavily down the stretch, but he stood pat with his commitment as well. Other athletic signees like Brendan Vaughn and Lamarcus Morton should be exciting players down the road.
The Bad: After losing commits Dan Moore and Derek Kerstetter, Oklahoma State was left with just one offensive line signee in this class. While OSU returns many of its players up front next season, those two would have been good value in this class.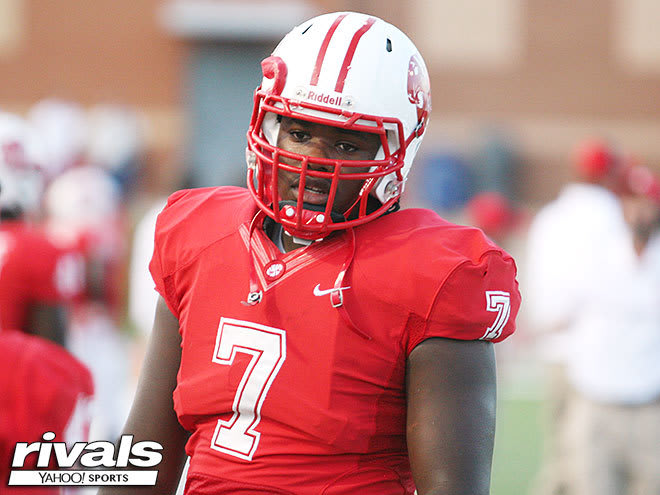 The Good: Gary Patterson's staff covered a lot of ground in the last few weeks ahead of Signing Day, snagging three signees from California, two from Louisiana and another from Washington in addition to a couple of in-state pickups led by Katy defensive tackle Corey Bethley. TCU's core group of offensive players in 2017 had been in place since the end of fall and should be great fits for the Frogs' system.
The Bad: There wasn't much in the way drama that negatively affected TCU on Signing Day. Plus, closing on Bethley was important, and winning the sweepstakes for defensive back Noah Daniels was nice. The star power on the defensive side of the ball may not be as strong as on offense, but that might be the worst that could be said.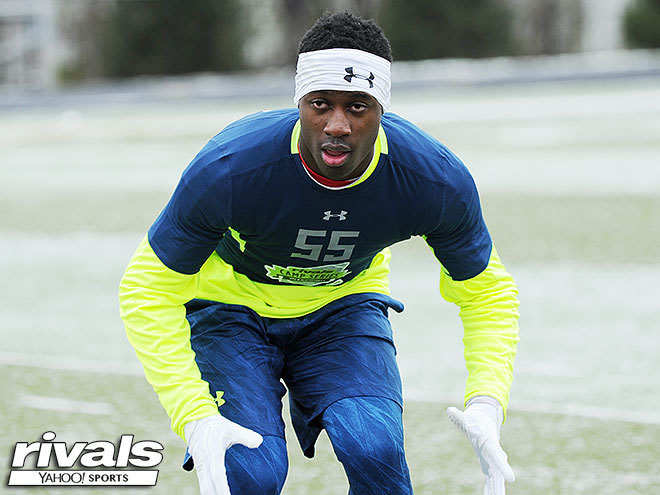 The Good: Like many of the other teams in the Big 12, Iowa State had a good number of its signees committed to the class early in the process. Head coach Matt Campbell locked up the third-ranked player in the state in linebacker O'Rien Vance early on and did well filling out his class with out-of-state signees.
The Bad: Losing four-star athlete Kam White to Ole Miss stung. White could have easily been the most dynamic offensive player in the Cyclones' class, and they didn't really find an exciting replacement for him. Deven Lamp wasn't ever going to be the strongest player in Iowa State's class, but he could have given the defense an extra athletic, long edge rusher.
The Good: The crown jewel of Tech's recruiting class this year was unquestionably offensive lineman Jack Anderson. Although he wasn't exactly a big Signing Day surprise, he had been the flag-bearer for the Red Raiders' class for some time. The rest of the signees on the offensive line round out the group nicely, and locking up a linebacker like Riko Jeffers and a defensive end like Nelson Mbanasor goes nicely with the strong cast of defensive backs also in the class.
The Bad: Outside of Jeffers, Tech didn't really have a lot of luck filling out its defense up the middle. For a team that notoriously gives up a ton of yards on the ground, to not come away with one defensive tackle in the class is a real disappointment.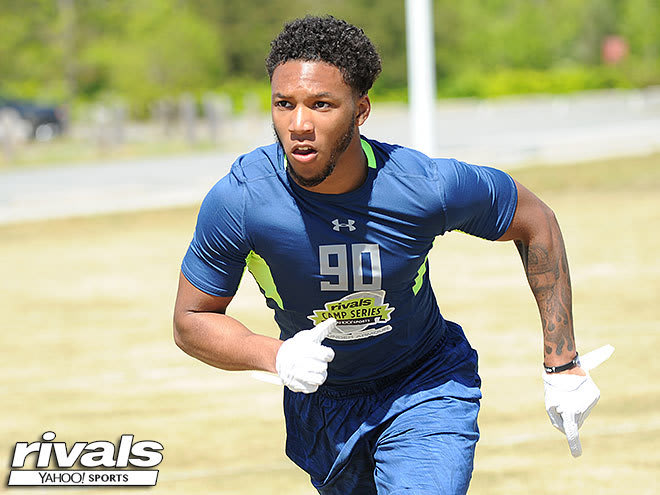 The Good: The Mountaineers landed a nice trio of players the week before Signing Day in Isaiah Hardy, Lamonte McDougle and Reggie Roberson. Dana Holgorsen could have stood to possibly add a few more defensive backs in the class, but he didn't walk away without a couple of good ones, led by safety Derrek Pitts. The same might have been said for both sides of the line and receiver had it not been for the trio of signees first mentioned.
The Bad: Mike Harley could have really been a star in West Virginia's offense had he not flipped to Miami. Even though Roberson is an adequate replacement at receiver, he is not the same sort of dynamic player. Not landing a quarterback in this class is also somewhat of a concern if Florida transfer Will Grier doesn't work out.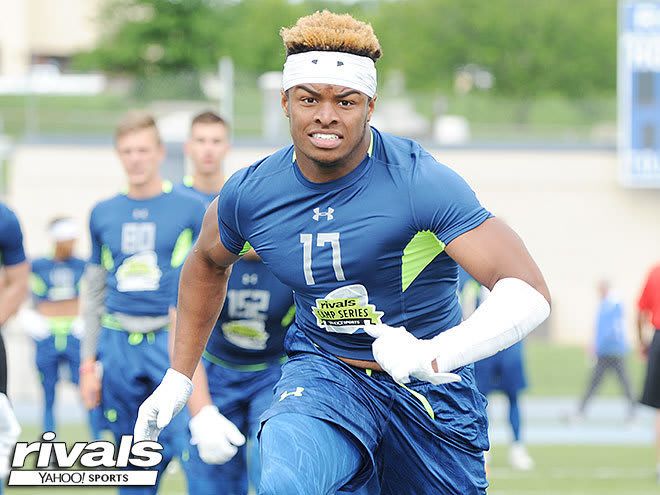 The Good: Simply put, Dominic Williams is the most important player in Kansas' class for a variety of reasons. Not only is he the highest-rated signee for the Jayhawks, he's the most explosive offensive threat and can contribute immediately to an offense that could use a dose of stability - especially in the running game. Big in-state wide receiver signee Kenyon Tabor may do the same for the passing game.
The Bad: It's not a big surprise when a team that has been down for the past couple of years like Kansas has trouble keeping all of its commits to stick through Signing Day. But losing players like Zacchaeus McKinney, Troy James and Roberson late in the fall was particularly disappointing.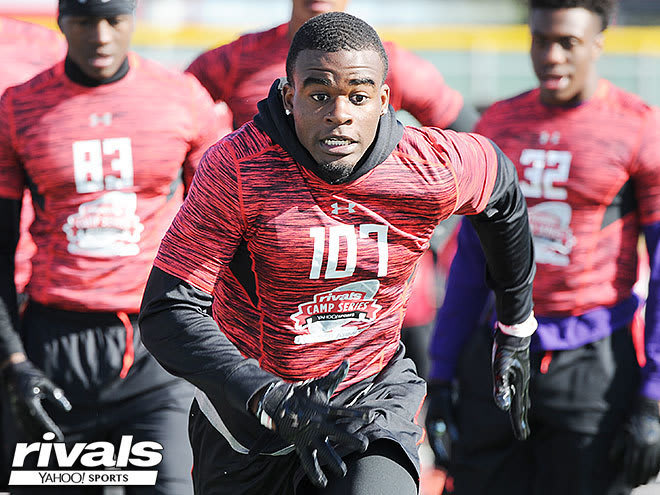 The Good: Snagging a Rivals250 prospect in Daniel Green is an exciting signing for a class that doesn't otherwise have the same sort of marquee names throughout. Picking up commitments from Gervarrius Owens and Elijah Walker in the days leading up to NSD was a nice rally at the end. Even though the Wildcats may have finished last in the conference recruiting class ranks, they still had a respectable class in total.
The Bad: Kansas State missed out on Evan Fields, who would have been the highest-ranked defensive back in the Wildcats' class. Behind Green, the Wlidcats seemingly didn't add as much at linebacker as they could have used heading into next season.