National Signing Day Wrap: Pac-12
Another National Signing Day is in the books, so Adam Gorney now looks back at the good and bad for each Pac-12 program's 2017 class.
2017 NSD WRAP: Big Ten | SEC | ACC
MORE PAC-12: Commit Fit | Team Standings
STANDING OVATION: USC
There were a lot of rumblings that USC was going to close strong and the Trojans backed it up, landing almost every single prospect they targeted in the final week leading up to National Signing Day.
It all started in late January when long-time Washington commit and four-star defensive tackle Marlon Tuipulotu flipped to the Trojans. That was followed up by four-star ATH Isaiah Pola-Mao picking USC over Arizona State and Washington.
Then Signing Day came and USC really loaded up with tight end Josh Falo, linebacker Levi Jones, Greg Johnson, Jay Tufele, Austin Jackson and Joseph Lewis, all four-stars. USC finished with the top class in the Pac-12 and closed with a flourish coming off its Rose Bowl victory.

SURPRISE PARTY: OREGON
It is never easy to come in as a first-year coach and spark a recruiting class before even coaching a game, but Willie Taggart did just that and more for the Ducks. His aggressive and non-stop style worked and the Ducks shot to second in the Pac-12 team recruiting rankings.
A busy close for Oregon as the Ducks landed high four-star Deommodore Lenoir on signing day after he pulled back from an earlier commitment. Taggart, who came to Oregon from USF, also did a fantastic job going back into Florida for four-star Bruce Judson.
The Ducks also flipped four-star quarterback Braxton Burmeister and three-star offensive lineman Cody Shear from Arizona late in the process. Four-star cornerback Thomas Graham was a major pickup and keeping four-star athlete Jaylon Redd in the fold was huge as well.

HANG YOUR HEAD: CAL
To be fair, Cal hired Justin Wilcox in mid-January, so he was facing a near-impossible task of building a recruiting class with only a few weeks before Signing Day. It didn't close all that well and Wilcox will really be judged with his 2018 class more fairly.
Still, to be competitive in the Pac-12 North, which continues to get better and better, will be a challenge since this class finished last in the conference and No. 75 nationally. Battling Stanford, Oregon, Washington and others in that division will be a challenge.
The bright spots of flipping four-star athlete Elijah Hicks from Notre Dame and retaining four-star quarterback Chase Garbers are important first steps but more will be needed if the Golden Bears want to compete for conference championships.
RANKING THE LEAGUE
The good: Clay Helton and his staff closed incredibly well, went all over the West to land top prospects like Jackson, Pola-Mao and especially Tufele. USC closed almost as good as any team in the country.
The bad: Despite having the top class in the conference and the sixth-best class nationally, USC did not land any five-star prospects and missed on the top four recruits in the state of California. Two of those players went to UCLA.

The good: Getting Lenoir back in the class was absolutely huge because he could be an asset in all three phases. Taggart and his class closed really well, dipping back into fertile recruiting areas in Florida for some elite talent. Flipping Burmeister was a big deal and keeping Redd among others was huge as well.
The bad: In-state recruiting didn't knock it out of the park as Tuipulotu was committed to Washington before flipping to USC, four-star Elijah Molden left for Washington and there's a chance down the line the Ducks might regret not going after three-star defensive tackle Brandon Pili harder. Other than that, it was a solid job by Taggart and his staff.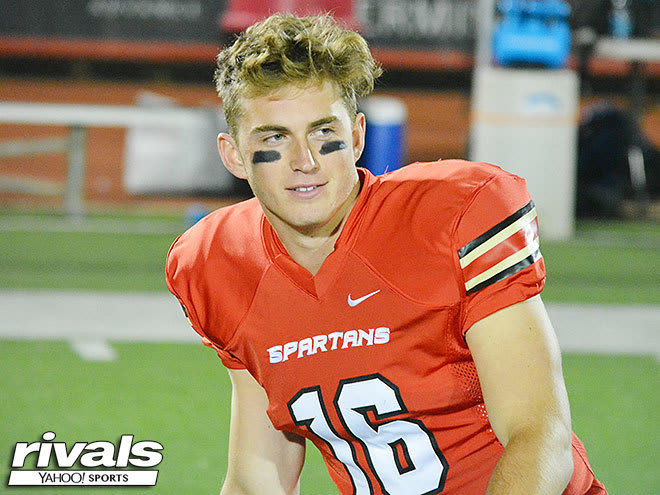 The good: Quality over quantity was expected for Stanford and it delivered in a big way, landing five-star quarterback Davis Mills along with five-star offensive tackles Walker Little and Foster Sarell. Four-star tight end Colby Parkinson could be a star in David Shaw's system and landing Levani Damuni, Ryan Johnson and Connor Wedington late rounded out things nicely.
The bad: It was expected that Stanford would sign a smaller class based on numbers and there are some inherent risks there like not a lot of margin for error on misses. Still, Stanford's class is so loaded from top to bottom, it should not be an issue.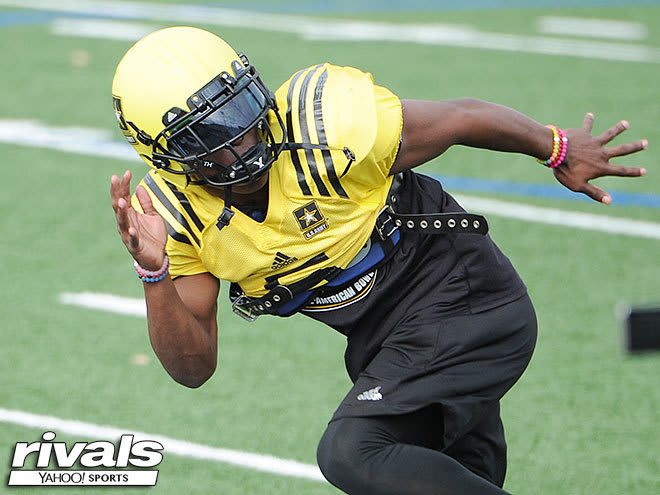 The good: Five-star signees Jaelan Phillips and Darnay Holmes have star potential and could really help propel the Bruins to the top of the Pac-12. Phillips was so good at the U.S. Army All-American Bowl that he showed the potential to be something special. Holmes has the athleticism to be used in all three phases.
The bad: Every year in the Pac-12, teams have to keep pace at the skill positions and the Bruins did not sign any running backs or wide receivers. There were plenty out there but UCLA looked more at the offensive line and at defensive back as Jim Mora and his staff look to shore up those spots.

The good: Late in the game, the Huskies flipped Joe Tryon from Washington State and Jaxson Kirkland from UCLA to harness even more strength in this class that features a bunch of four-stars, including Salvon Ahmed, Hunter Bryant, Keith Taylor and others. From top to bottom, Washington landed a solid group of players who seem to immediately fit the system.
The bad: There were two big defections late as Tuipulotu flipped to USC and Wedington decommitted and ended up picking Stanford. Those two hurt, especially since they are Pacific Northwest players. Missing out on five-star Sarell was a miss as well as he ended up at Stanford, too.

The good: Maybe no team in the Pac-12 was busier leading up to Signing Day than Utah, which landed four three-star linemen last Wednesday and prized four-star receiver Bryan Thompson. Earlier that week, Utah flipped four-star running back T.J. Green from Oregon State as the Utes definitely had a big finish.
The bad: In-state recruiting did not go incredibly well. Tufele was the top target and he took a late official visit to Utah – usually a good sign – but he ended up at USC. The Utes didn't land any of the top seven prospects in the state.
The good: It was Flip City late for the Buffaloes as three-star defensive end Terrance Lang picked Colorado instead of USC, three-star offensive lineman Casey Roddick decommitted from Cal and ended up with the Buffaloes while three-star tight end Jared Poplawski backed off Arizona State. Earlier in the season, getting four-star offensive lineman Jake Moretti to flip from Ohio State was huge.
The bad: After having one of its best seasons in a long time, Colorado did not load up with four-star prospects to continue to keep pace with the rest of the conference. Moretti and Texas receiver K.D. Nixon were the only four-stars in the class.

The good: Three-star defensive end Jalen Harris, who has tremendous upside, almost flipped to Notre Dame and that would have hurt. Instead, he stuck with the Wildcats. There is a lot of undervalued talent in this class with defensive end My-King Johnson, linebacker Colin Schooler, wide receiver Brian Casteel and then multi-talented athlete Nathan Tilford leads the way.
The bad: Losing Shear late to Oregon hurt offensive line depth, but losing Burmeister really hurt because the two-time Arizona commit could have been perfect in Rich Rodriguez's offense. After a tough season, the Wildcats actually landed some quality talent, so fans should be rather pleased with this class.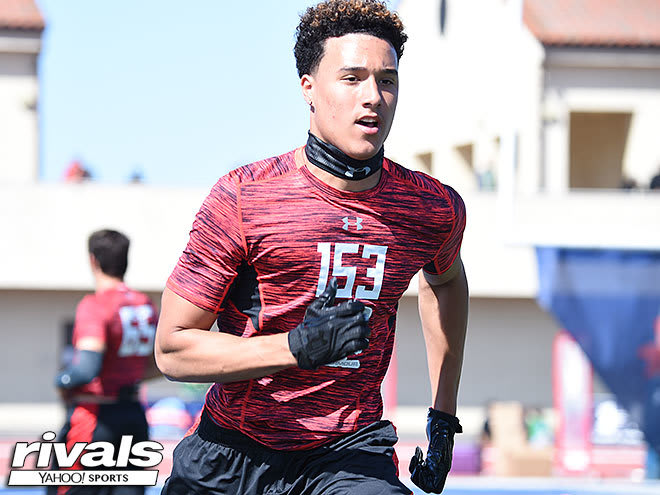 The good: It was a quiet Signing Day for the Beavers, who did a lot of their final work in the week leading up by landing three-star athlete Trajon Cotton, three-star running back Calvin Tyler and others. It cannot be discounted how important four-star wide receiver Isaiah Hodgins could be to this class.
The bad: Losing Green, the four-star running back, to Utah late definitely hurt this recruiting class. He had the ability to make a big impact. Other than Hodgins and some high-level three-stars, did Oregon State land enough top-end talent to compete in a loaded Pac-12 North?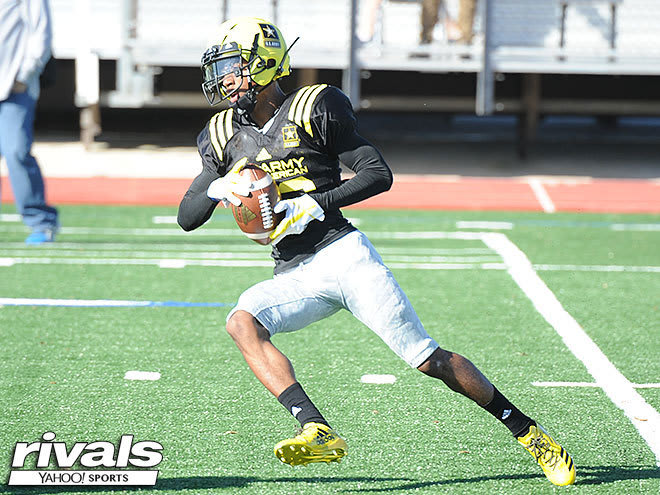 The good: The crazy recruitment of Jamire Calvin ended up in Washington State's favor as the four-star receiver initially committed to Oregon State, then flipped to Nebraska and wound up signing with the Cougars. Calvin and fellow four-star wide receiver Anthony White Jr. could be lethal in Mike Leach's offense.
The bad: Washington State landed only two of the top 10 players in the state with Washington and Stanford cleaning up the rest. Losing Tryon late in the process definitely hurt, but Leach's recruiting classes can't be only measured by stars because his system has been proven to work.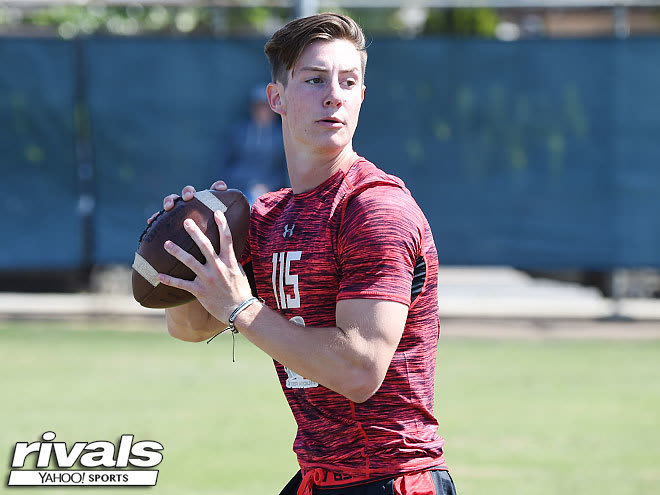 The good: Four-star quarterback Ryan Kelley stuck. The Sun Devils landed four-stars Alex Perry, Tyler Johnson and Eno Benjamin. That's a pretty nice haul for Arizona State, along with getting three-star defensive back K.J. Jarrell. It's also worth noting that kicker Brandon Ruiz flipped from Alabama. Tight end Mark Walton could be a major sleeper.
The bad: Arizona State missed big-time on offensive lineman Austin Jackson and athlete Isaiah Pola-Mao, the top two players in the state who could have been game-changers in Tempe. There were also a lot of rumors that the Sun Devils would land four-star safety Bubba Bolden from Las Vegas Bishop Gorman. There was a lot going on behind the scenes there, but he ended up sticking with USC.

The good: The late coaching switch from Sonny Dykes to Justin Wilcox shocked a lot of prospects and it could have completely decimated the recruiting class. It didn't. Four-stars Elijah Hicks and Chase Garbers lead the way and there is plenty of other talent in the class.
The bad: There is optimism but also uncertainty surrounding the program's future. After years of being so focused on the offensive side of the ball, Wilcox is a defensive coach and some recruits have talked about focusing on the run more. Did this class fill those needs or will 2018 really be the focus?