National Signing Day: Gorney's predictions
The Early Signing Period starts Wednesday and there are still a bunch of moving parts heading into the busiest day on the recruiting calendar. Here are some predictions as to what could happen:
OKLAHOMA WILL CLOSE WELL
Four-star quarterback Nick Evers was committed to Florida since March. He was going to sign with the Gators. Four-star receiver Jayden Gibson is a Florida legacy and was committed since October, but it felt like the Gators were always the team to beat. He was going to sign there, too. But when Dan Mullen was fired and Billy Napier got the job, there were a lot of changes to the recruiting class.
There was also a much-publicized coaching change at Oklahoma (you might have read about it) and last weekend both Evers and Gibson visited Norman. Evers has committed to the Sooners and so too could Gibson, who has been compared with Tee Higgins.
*****
CRISTOBAL WILL PULL SOME SURPRISES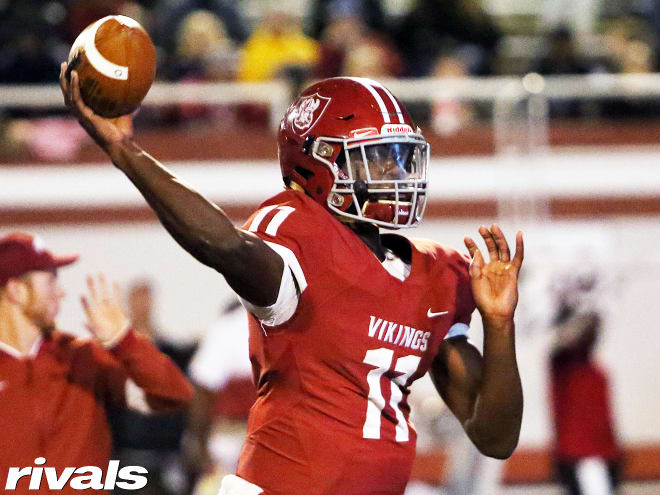 New Miami coach Mario Cristobal has wasted no time making an impact with the Hurricanes and it could pay off during the Early Signing Period. The first thing Cristobal has accomplished is keeping a lot of commits in the class with a great final visit weekend.
Quarterback Jacurri Brown, receiver Isaiah Horton, cornerback Khamauri Rogers and safety Markeith Williams are locked in. Four-star defensive end Nyjalik Kelly could be staying home and going to Miami. And there's good news, too, that four-star defensive end Shemar Stewart plans to sign in February. That gives Cristobal a few months to sell the Hurricanes on the Opa Locka (Fla.) Monsignor Pace standout, who has Texas A&M highest on his list right now.
*****
GEORGIA GETS ITS RECEIVERS
The Bulldogs still lead for four-star safety Kamari Wilson and they're battling Alabama for five-star linebacker Shemar James but there are two receivers in particular to watch on signing day: Four-stars CJ Smith and Camden Brown. Smith is a former Florida pledge and Brown was committed to Pitt.
But Georgia has turned up the heat significantly in the final weeks and there's a strong chance both end up in Athens. Smith's speed is especially important for the Bulldogs, who want to keep loading up with dynamic athletes at the receiver spot.
*****
ALABAMA CLASS WILL HAVE INTRIGUE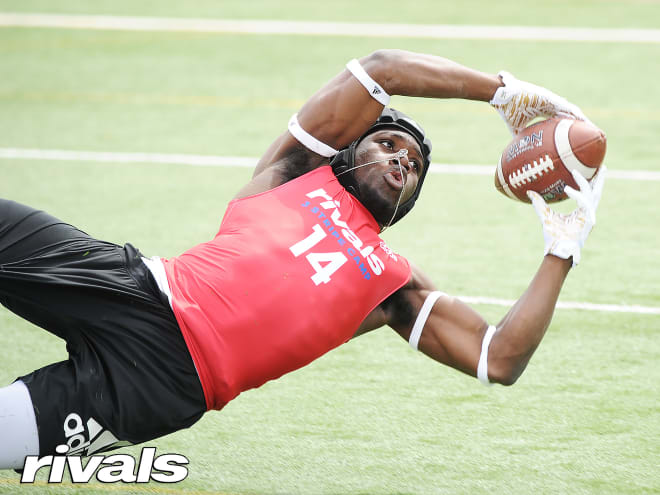 There is still an abundance of elite prospects that have Alabama high on their lists heading into Wednesday so the Crimson Tide – like always – will be closely monitored through the day. They'll probably get many of these guys, probably lose a couple and they're always good for a surprise here and there on the way to a strong finish.
It looks like four-star WR Aaron Anderson sticks. He could be joined by another Louisiana receiver in four-star Shazz Preston. But what happens with five-star cornerbacks Domani Jackson and Denver Harris?
The real interesting situation arose in the last few days when four-star LB Jihaad Campbell and four-star DB Daylen Everette decommitted from Clemson and then ended up on visits to Tuscaloosa. Both could very well end up in the Crimson Tide class.
*****
TEXAS A&M IS GOING TO LOAD UP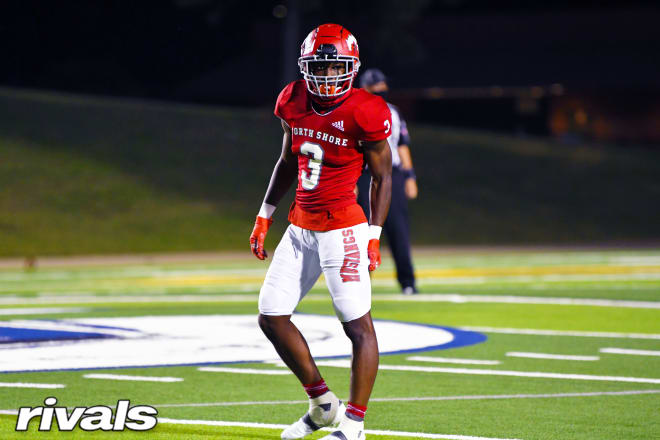 Coach Jimbo Fisher has been telling recruits that Texas A&M could sign one of the best hauls ever and that's not just lip service. If things fall the right way – and many believe it's headed this way – the Aggies will put the finishing touches on an amazing class.
Five-star cornerback Denver Harris has A&M among his favorites. The Aggies feel confident that five-star DL Walter Nolen is sticking and not flipping to Tennessee. From sources, Texas A&M feels good about four-star offensive lineman Kam Dewberry and five-star linebacker Harold Perkins. Plus it's expected the Aggies get four-star DE Enai White. An incredible class is being formed by Fisher & Co.
*****
USC WILL BE BUSY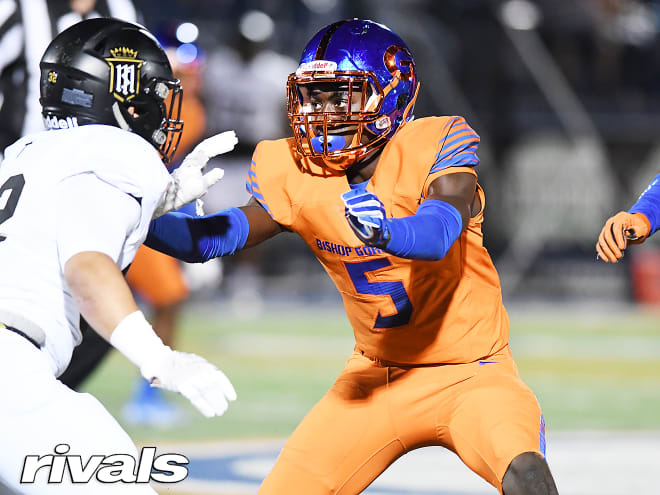 Lincoln Riley had a small gathering of elite prospects two Sundays ago that went well. This past Sunday a bunch of top prospects on visits took in the USC basketball game. Things are building under Riley for a big signing day that could include getting five-star Domani Jackson back in the fold, locking up four-star safety Zion Branch, flipping four-star receiver CJ Williams from Notre Dame, landing four-star running back Jovantae Barnes and more.
*****
LSU FANS WILL BE PLEASED
*****
SURPRISES ARE COMING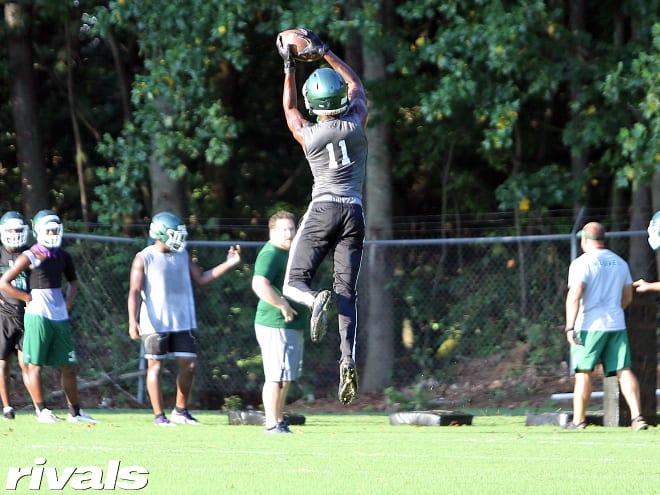 There are still reports with credible sources that top prospects Travis Hunter will still flip to Georgia. One thing is for sure, though: Surprises always come on National Signing Day. In this crazy season of coaching changes, more could be coming than normal.
Hunter would be a stunner. Nolen flipping to Tennessee would be a huge surprise. What is Marvin Jones Jr. going to do? Will Earnest Greene pick Georgia or Alabama?
For recruitniks, it's the most wonderful time of the year.