National Signing Day by position: Top RB classes
Some top rushers are leaving the college ranks and heading to the NFL Draft this spring, but several schools re-stocked their depth charts well via the 2018 class. Here is a ranking of the top running back classes signed by schools in this cycle.
1. GEORGIA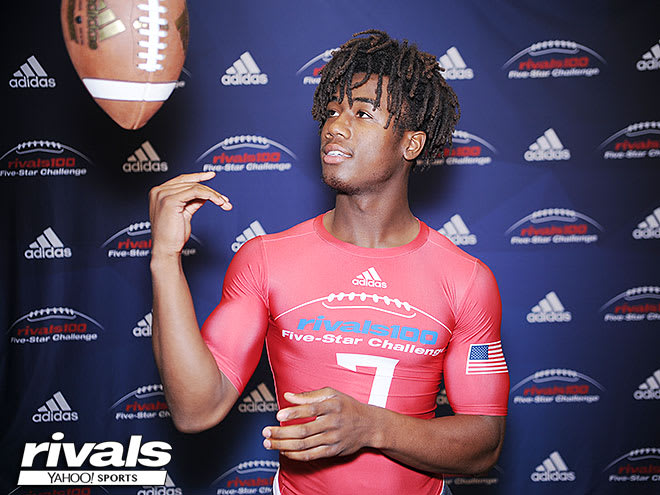 Signed: Zamir White, James Cook

For only the second time in the last decade, one school signs two five-star running backs in the same class. However, the only other time it happened was last year when Florida State brought in Cam Akers and Khalan Laborn, so maybe a trend is starting. Dawg fans who fretted over the loss of standout backs Nick Chubb and Sony Michel to the NFL should fear not, because five-stars Zamir White and James Cook are coming in to re-stock the cupboard. White is coming off an ACL injury and his ability to impact right away remains to be seen, but Cook is a versatile back who could help the Georgia offense in multiple ways right off the bat.

2. MIAMI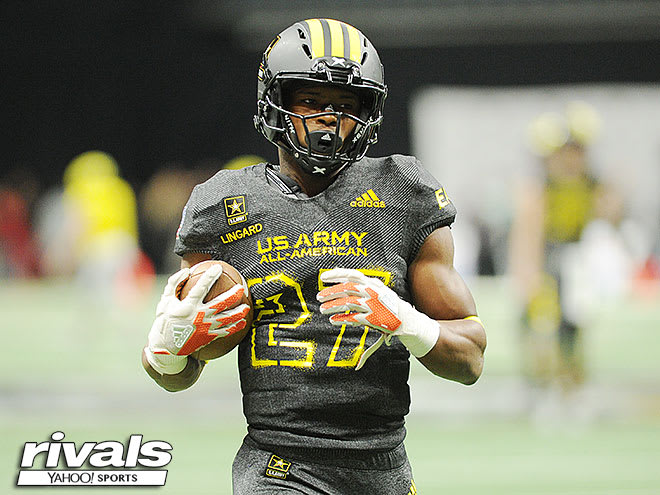 Signed: Lorenzo Lingard, Camron Davis, Realus George

The Hurricanes sign the only five-star not going to Georgia in the 2018 class with the homegrown Lingard, who ranks No. 2 at the position. Lingard committed to Miami more than a year ago and the Hurricanes have big plans for him early on because of his combination of between-the-tackles power and home run ability. Four-star Davis also has that inside-outside ability, though may be looked at as more of the change of pace guy between the two. Then, Miami complemented that duo with the only three-star or higher fullback in the 2018 class in George.
3. OHIO STATE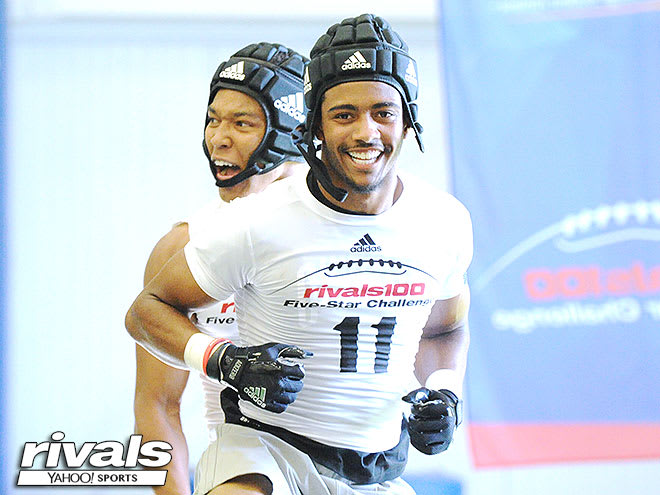 Signed: Jaelen Gill, Brian Snead, Master Teague

This list is starting to look like the overall team rankings, with Georgia and Ohio State near the top. Mike Weber is returning to Columbus and freshman standout J.K. Dobbins still has two more seasons before he can consider the NFL. Urban Meyer, however, can get creative with the running back position. Gill, the highest-ranked of the bunch, is expected to fill the role Jalin Marshall and Curtis Samuel have in the past of a hybrid running back/slot receiver. Meanwhile, Snead is more of the speed back, while Teague brings the power.

4. AUBURN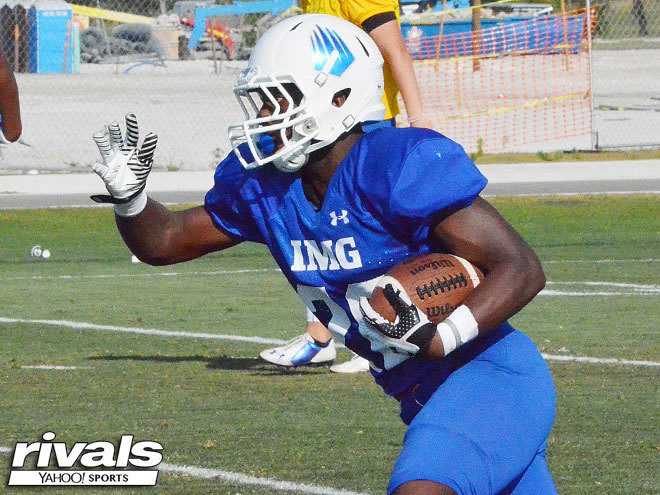 Signed: Asa Martin, Shaun Shivers

In Martin and Shivers, Auburn lands two of the top-rated running backs in the 2018 class, who have two completely different styles. Starting with Martin, who is ranked No. 3 at the running back position behind White and Lingard, Auburn has a prospect who has a frame that will allow him to play well over 200 pounds in college and combine that with great change of direction ability. Shivers, though listed as an all-purpose back, is hard to fit into a position category. Just 5-foot-5 and 175 pounds, what he lacks in size he makes up for in playmaking ability. He will be a lot of fun for Auburn coaches to find ways to utilize his unique skill set.

5. FLORIDA
Signed: Iverson Clement, Dameon Pierce

There is a theme with these top running back classes of schools meshing prospects with different skillsets into their offense. That is what Florida is doing, giving first-year Gators head man Dan Mullen a one-two punch of four-star RBs. Pierce is the more traditional, every-down back who committed to the Gators last summer and stayed pledged throughout their coaching change. Clement is the No. 9 all-purpose back who has that change-of-pace ability, and he also stayed committed throughout the coaching change.

6. Texas A&M
Signed: Jashaun Corbin, Charles Strong, Deneric Prince

After looking at the roster he inherited upon taking the job at Texas A&M, Jimbo Fisher must have seen running back as a need because he threw a lot of numbers at the situation with this 2018 class. Fisher's staff kept Prince from the previous staff's recruits, then signed three more additions on National Signing Day last week in four-star Corbin and three-stars Vernon Jackson and Strong. Jackson is listed as a jumbo athlete prospect and does not count for this ranking, but the Aggies plan to use him in the backfield. The group will definitely add size to the position, however, as they average better than 210 pounds per man coming out of high school.

7. NEBRASKA
Signed: Greg Bell, Maurice Washington

Neither of Scott Frost's top two rushers from the running back position in 2017 at UCF weighed more than 165 pounds. While that suggests he prefers speed over power at the position, at Nebraska Frost is able to recruit both. Four-star JUCO transfer Bell was previously committed to Louisville, but signed with Nebraska in the early period after being heavily pursued by the Cornhuskers following Frost's hire. Although the lower-rated of the two backs, three-star Washington may be the more heralded after his MVP performance at the Under Armour All-American Game in January.

8. CINCINNATI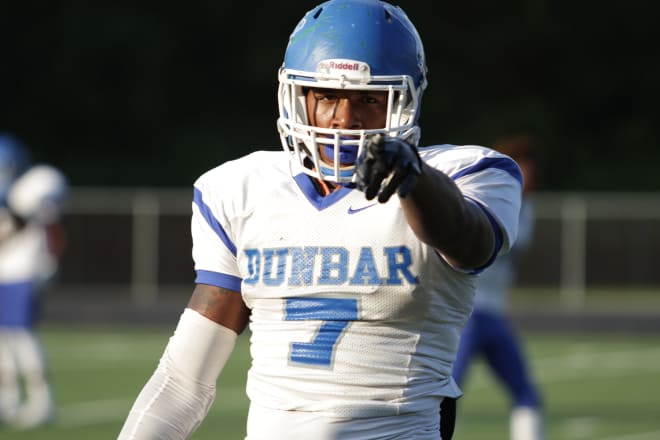 Signed: Tavion Thomas, Ryan Montgomery

The only Group of Five program in this ranking, Cincinnati scored a major coup on National Signing Day when it was able to land former Oklahoma commit Thomas, the No. 10 running back in the 2018 class. There are some academic concerns for Thomas, but if he can get past those, then the Bearcats have one of the most physically imposing ball carriers in this class. Even before getting Thomas, the Bearcats had already addressed the position with Montgomery, an all-purpose back who held offers from seven Power Five programs before committing to his home-state team.
MORE CINCINNATI: BearcatReport.com
9. OREGON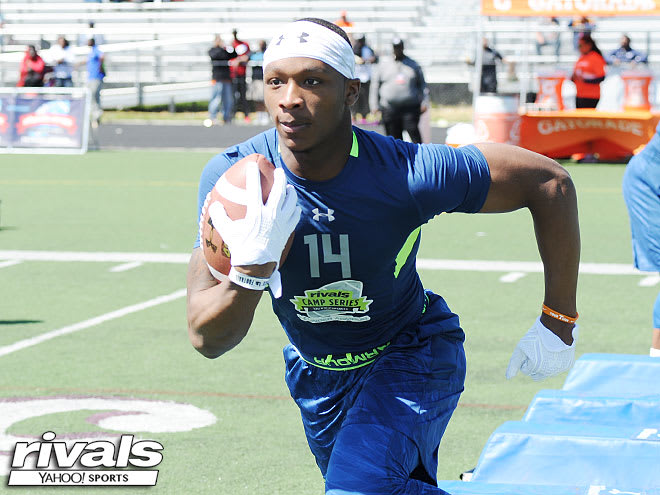 Signed: Jamal Currie-Elliott, Travis Dye

From an objective standpoint, Oregon's class is very close to Cincinnati's class with a 5.8 Rivals Rated prospect and a 5.5 Rivals Rated prospect. Cincinnati gets the slight edge, though, with Thomas ranking No. 239 and Currie-Elliott just four spots behind at No. 243. It is Currie-Elliott who is the all-purpose back in this duo, though, checking in at No. 8 in that position ranking. He and California native Dye both committed to the Ducks last April, stayed committed throughout the coaching turnover and signed in December.

10. UCLA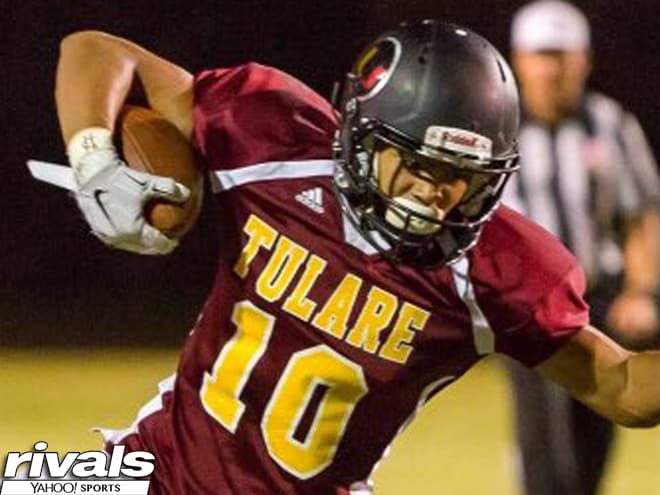 Signed: Kazmeir Allen, Martell Irby

Like Cincinnati and Oregon, UCLA boasts a 5.8 Rivals Rated running back prospect and a 5.5 Rivals Rated running back. Four-star Allen sits just outside the Rivals250, though, and ranks as the No. 14 overall running back prospect in this 2018 class. Allen was actually Chip Kelly's first commit after taking over the UCLA program in November. He would later be joined in the class by three-star Irby, who flipped from Arizona to UCLA on National Signing Day.