Mind of Mike: Musings on coaching chaos in college football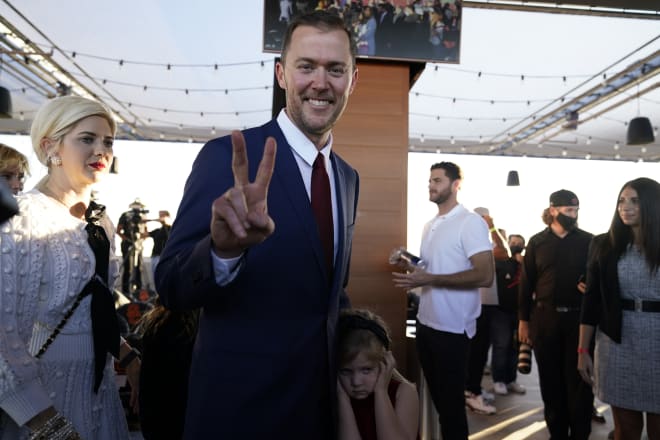 OK, after many coaches such as Mel Tucker at Michigan State, James Franklin at Penn State, Dave Aranda at Baylor either signed or said they will sign with their current teams, we had two blockbuster coaching moves. First Lincoln Riley bolted Oklahoma for USC, and then Brian Kelly left Notre Dame for LSU.
These are stunning moves when you consider that Jimbo Fisher was the biggest recent move from one power program directly to another, and before that it's hard to even label one as being as big over the last 20 years (Bret Bielema going from Wisconsin to Arkansas and Lane Kiffin from Tennessee to USC pale in comparison).
Is this a trend moving forward considering how the NFL is drifting away from college coaches more and the paydays that Fisher, Riley and Kelly are receiving? It could be. We are going to see one seismic shift per year in college football moving forward as coaches either max out their potential at one school (Kelly at ND) or leave a situation that doesn't look favorable (Riley at OU and Fisher at FSU).
Who's next? That's a tough question as established coaches such as Ryan Day and Jim Harbaugh either know how good they have it or have ties to their current schools. How about Mario Cristobal to Miami after next year? Dabo Swinney to Alabama when Nick Saban retires? It's going to be very interesting to follow this kind of movement.
*****
Let's address Riley. This is a great move for him financially, and USC is a bigger and better program when it comes to a path to the national title, recruiting and Name, Image and Likeness. It's a job he simply couldn't turn down, apparently, and he has a great shot at success there. However, he will have the stigma attached to him forever that he ran away from the SEC challenge that OU was facing for an easier path in the Pac-12, and nothing short of a national title will shut those critics up. But with the exorbitant salary he's earning and the recruiting gold mine he's landed in, who cares?
But make no mistake: This feels like a slap in the face to Sooners fans, as there was much work left to be done. He never established a dominant or even above-average defense, he went to the playoff but went 0-3 there, and this fan base is – and should be – angry.
*****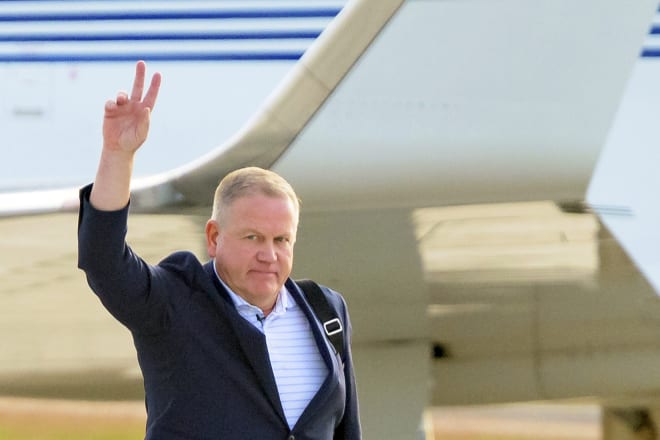 And Kelly? This is a different story to me. Kelly led his team to the national title game and the playoffs, and he reached his highest peak at Notre Dame despite crushing losses at the end of title runs. He's the all-time winningest coach at Notre Dame, and he leaves a fan base that won't be satisfied with anything short of a natty. He also leaves behind academic restrictions that hampered recruiting efforts. Simply put, he leaves having done all he could, and now wants to add a national title to his resume.
Notre Dame fans feel jilted just like OU fans, but this is a different move. The money is one thing, but the opportunity to win at LSU is much better than at Notre Dame. The last three head coaches at LSU won national titles. That's just not an option at Notre Dame.
*****
So, which one will make the playoff first? This is a great question. My bet is USC because of that easier path I mentioned, as the SEC West is a difficult road for anyone with Nick Saban still coaching. A perfect storm could happen, like it did in 2019 for Ed Orgeron, but USC can be rebuilt very quickly with little competition in its division. Riley could be back in the playoff in a couple of seasons.
*****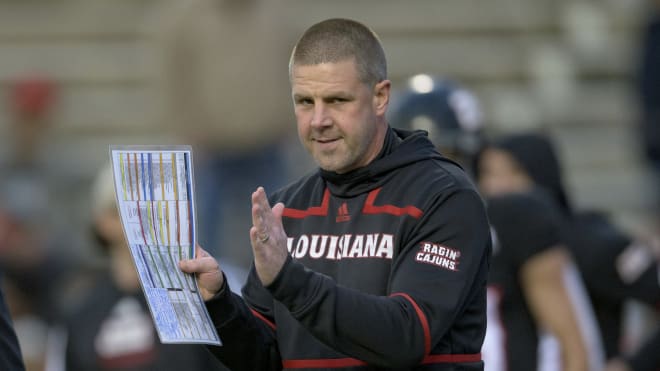 Lost in all this chaos is the hire of Billy Napier at Florida, which interests me. Something about Gainesville seems to make coaches not want to recruit. Jim McElwain didn't recruit well, and I thought Dan Mullen would be an upgrade but he was even worse.
Can Napier get it done?
I worry because so many coaches, led by Kirby Smart and Nick Saban, are marching into Florida and taking what they want. Perhaps a big-name hire was needed to stop that momentum. Napier is a good coach and was a good recruiter at Clemson and Alabama, but he's not a huge name. He has to be better than McElwain and Mullen in living rooms, but that doesn't mean success is coming soon.
This isn't an overly talented roster he's inheriting, and he will need four seasons to put his stamp on things. He will get three before the heat rises if he doesn't win. The transfer portal will be key here.
*****
Speaking of the transfer portal it's a bit ridiculous to see so many players coming off one season with their school already in. Yes, it's good that the portal exists as anyone picking a school these days for a coach is doing themselves harm, but some of the names I've seen in there make no sense to me.
Of course, there are many different reasons why guys such as Branden Jennings and Terrence Lewis from Maryland might enter despite being 2021 signees, but it seems a bit rash. The portal is becoming as important as recruiting high school prospects, and for programs such as Michigan State (in a good way) and Oklahoma (in a bad way) it can make all the difference in one season.