Midwest spotlight: What if stars picked different schools?
Last month, Rivals.com National Basketball Analyst Eric Bossi took a look at some of college basketball's biggest names and how this season could have been different if they had chosen other schools.
Now we give this feature the football treatment. Starting in the Midwest, what would the current landscape look like had some of the biggest names signed with other schools that were in the hunt for their services?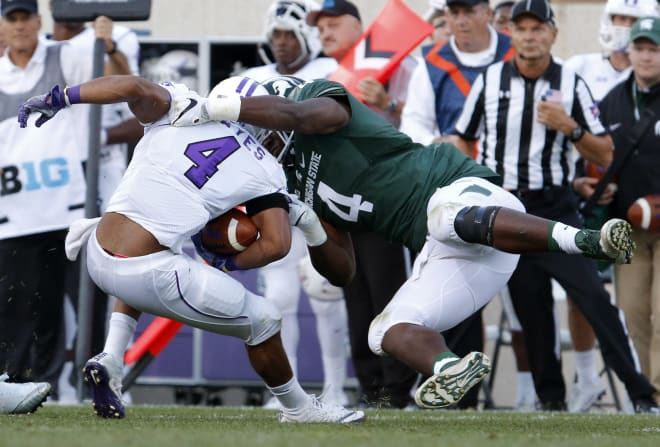 What if... McDowell had gone to Ohio State?
Two days before the 2014 signing period opened, I drove out to Southfield High and sat down with McDowell for a video interview. Once we had finished and the camera was off, he told me he likely would sign with Ohio State on Signing Day. It was known McDowell wanted to go to Michigan State, but his mother had reservations. In the 48 hours after our conversation, McDowell became more firm in his desire to be a Spartan. What transpired over the next two months was one of the more interesting signing period stories of all time. McDowell would earn second team all-Big Ten honors twice in his three years in East Lansing and is projected as a first round draft pick this spring, but what if he had given in to the pressure around him and signed with the Buckeyes? McDowell likely would have seen time along the defensive line immediately as Buckeyes position coach Larry Johnson rotates in a lot of players and McDowell proved he was ready for Big Ten play immediately. He probably would not have been a regular starter until the 2016 season, though, as current NFL players Joey Bosa and Adolphus Washington would have been ahead of him on the depth chart.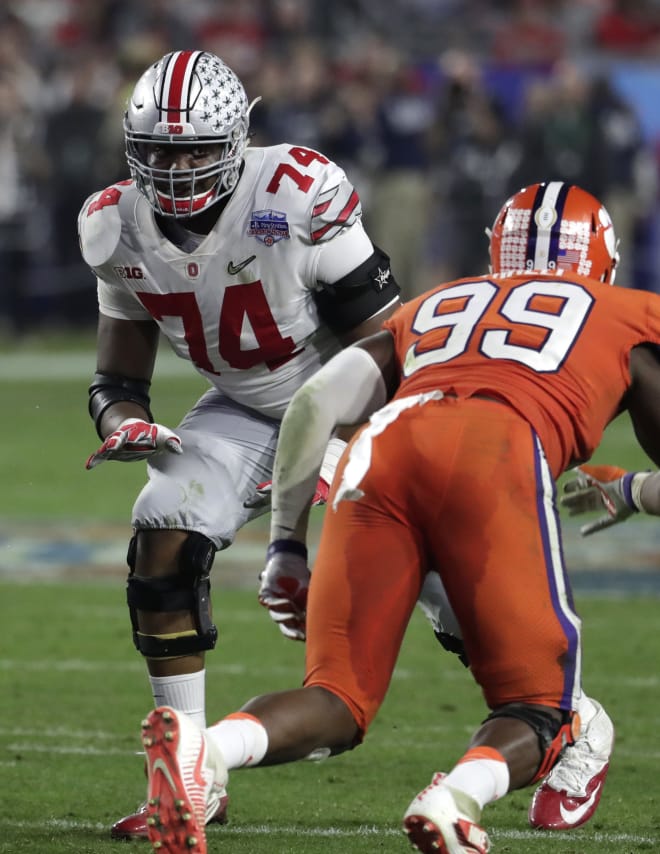 What if... Jones had flipped to Michigan State?
Jones committed to Ohio State in June before his senior year, but a few weeks before National Signing Day his primary recruiter, Mike Vrabel, left to take a job with the NFL's Houston Texans. Jones would eventually schedule an official visit to Michigan State for the weekend before National Signing Day, and the potential for him to flip to the Spartans appeared very high until late the night before National Signing Day when he announced he would be sticking with his pledge to the Buckeyes. That decision was crucial for both schools. Jones did not redshirt at Ohio State and will become a two-year starter at left tackle for the Buckeyes next season. Had they not gotten the Chicago native, depth would have been a major concern and forced them to scramble for immediate help in the 2015 class. Michigan State had All-American Jack Conklin through the 2015 season, but depth and performance at the position in 2016 was lacking and contributed to a disappointing 3-9 season.

What if... Trubisky selected Alabama?
It remains to be seen who will be the first quarterback taken in the 2017 NFL Draft, but most mock drafts have Mitchell Trubisky being that guy after just one year as the starter at North Carolina. That Trubisky even made it to North Carolina, though, was a surprise. The Tar Heels were not on the radar for him until mid-spring of his junior year and entered his recruitment after Alabama, Michigan State, Tennessee and several others had offered. Trubisky had taken a visit to Alabama in March of his junior year and named the Crimson Tide a favorite following that trip. That recruitment kind of fizzled as April and May progressed, however, with the Crimson Tide eventually getting a commitment from four-star Cooper Bateman. Four days later Trubisky would pick North Carolina, which had offered less than a month prior. Bateman has since transferred from Alabama and is reportedly enrolled at Utah. Would Trubisky's path be different had he picked Alabama? Would he have been able to beat out Jake Coker or Blake Sims in previous seasons, or held off Jalen Hurts from starting as a true freshman this past season? Interesting to consider, but with Trubisky's current draft stock and Alabama's 28-2 record over the last two seasons, neither side has to play "what if?" here.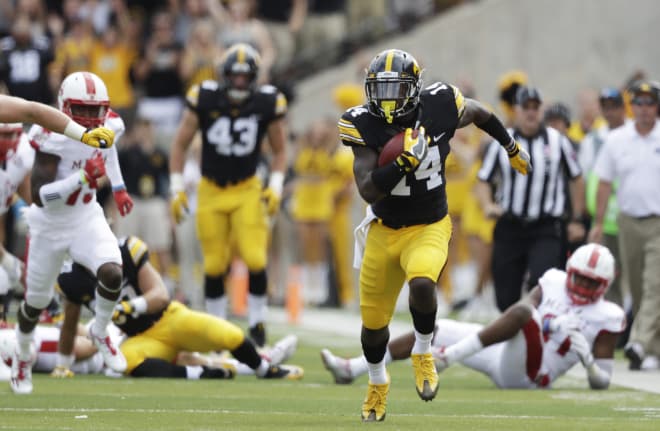 What if... King stuck with his Ball State commitment?
King has been the poster boy for the "stars don't matter crowd," which erroneously claims he was only rated two-stars even though we, and others, had him rated as a Power Five caliber prospect when Power Five schools would not give him a serious look. Even Iowa waited until the last week in January before finally extending him an offer. The reality is King accepted an offer from Ball State the summer prior to his senior season and held to that commitment until 10 days before National Signing Day when he flipped to the Hawkeyes. He would go on to start 51 games in his collegiate career, tallying 238 tackles and 13 interceptions. Following his junior season King was named college football's best defensive back as the Jim Thorpe Award recipient. While King likely would have been a four-year starter at Ball State, too, it is unlikely he would have been able to surpass his achievements at Iowa and received the same recognition. Only one player from a non-Power Five program has ever won the Thorpe award, and that was Colorado State's Greg Myers in 1995. King is projected as a first or second round pick in next month's NFL Draft.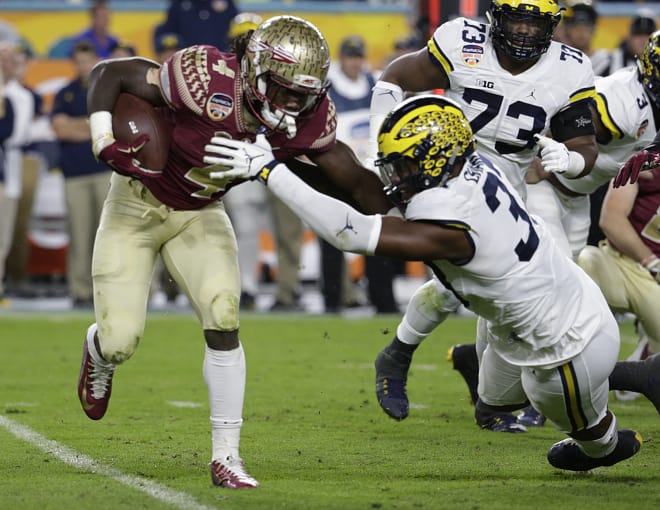 What if... Ohio State had offered Charlton?
Among Michigan's potential first-round picks in the upcoming NFL Draft is Charlton, a pass-rushing defensive end with length. A Rivals250 prospect in the 2013 class, Charlton attended school just 20 miles from The Horseshoe in Columbus and "always grew up an Ohio State fan." Despite early interest from the Buckeyes, though, Urban Meyer and his staff never extended an offer to Charlton. There is no guarantee he would have picked the local school had it offered, and even before his Michigan commitment Charlton repeatedly said an Ohio State offer would not immediately elicit a commitment. But, for these purposes, let's say that did happen. Much like McDowell, Charlton would have had to navigate a crowded depth chart in Columbus, headlined by a first-round pick in last year's draft, Joey Bosa, who also signed in that 2013 class. In fact, Bosa may have been part of the reason Ohio State never offered Charlton, because along with Tracy Sprinkle and Tyquan Lewis the Buckeyes signed a pretty formidable defensive end group in that class. Of course, Charlton had plenty of competition to see the field at Michigan too, and finished his career all-Big Ten and headed for the NFL.