Midwest Spotlight: Six predictions heading into National Signing Day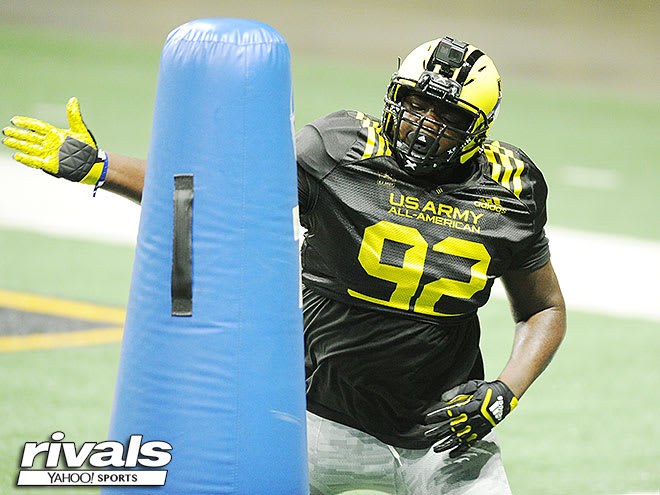 Contenders: Missouri, Oklahoma
Prediction: Missouri
Announcing: Wed. 1 pm ET
Summary: Thompson told us in early January that he already had his choice in mind, but wanted to take a few more official visits to make sure. It appeared then, and is obvious now, that Missouri was that team as the Tigers and USC were the only two schools he had officially visited to that point. However, a Jan. 19 official visit to Oklahoma moved the Sooners past the home-state Tigers by all accounts. This prediction, then, goes against the trend. Late decisions tend to break toward the local school.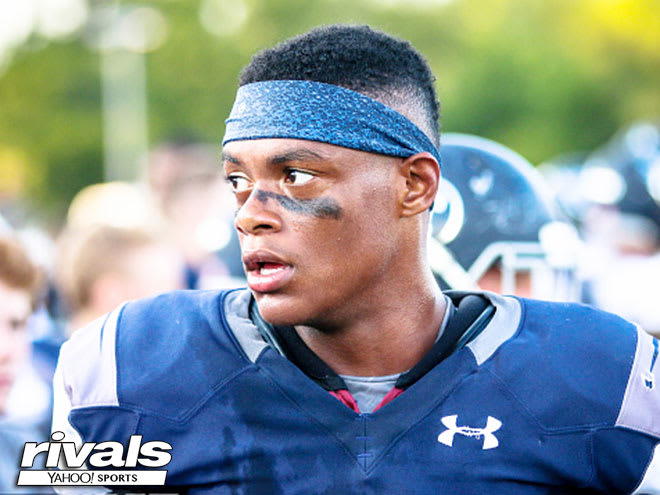 Contenders: Clemson, Georgia, LSU
Prediction: Clemson
Announcing: Wed. 8:30 am ET
Summary: Since decommitting from Nebraska just hours before Scott Frost was hired in Lincoln, Goodrich has been one of the most closely watched prospects in the 2018 class. With four official visits remaining following the early signing period, Goodrich loaded up with SEC programs LSU, Georgia, Ole Miss and Arkansas. The first two went off, but Clemson replaced Ole Miss the weekend of Jan. 26, and then Goodrich decided to forego his final weekend. My pick for now is Clemson, though LSU would not surprise me and Georgia has seemed to rally from where they were a week ago when it looked like they were out.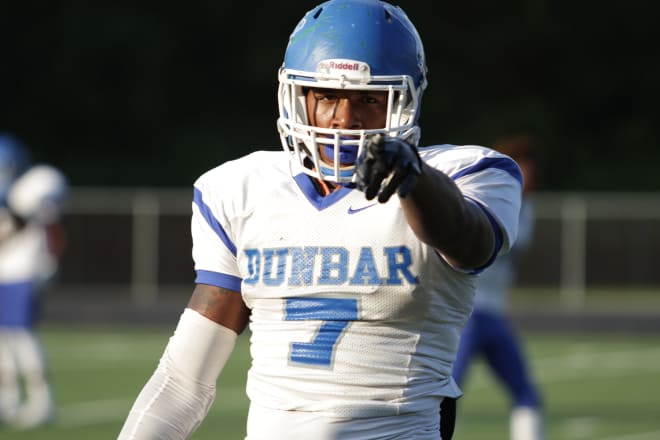 Contenders: Cincinnati, Ohio State, Oklahoma, Tennessee
Prediction: Cincinnati
Announcing: Wed. 3:15 pm ET
Summary: Although it was a surprise when Thomas did not sign with Oklahoma in December, there had been concerns about his ability to qualify since before his senior year started. Despite those concerns, other schools did pursue the Dayton, Ohio, native into January and he decommitted from the Sooners on Jan. 29. An official visit to Tennessee was never taken even though it is listed as a finalist. An official visit to Ohio State was planned for the Feb. 2 weekend, but cancelled late. Expect this one to go for the local school.
Contenders: Cincinnati, Kentucky, Louisville, Texas A&M
Prediction: Louisville
Announcing: Wed. 2:30 pm ET
Summary: Taylor played quarterback and defensive end throughout his high school career. He will likely go to college to play tight end. Texas A&M made a late push for Taylor, but wanted him as a defensive end. The Dayton-area prospect has played tight end in camps, but we came away uninspired. His play at defensive end as a senior, however, was inspired and that is where his highest upside lies. Offense appears to be his strong preference, however, and since he is not a FBS quarterback, look for Taylor to take an opportunity to play tight end, which is what Louisville is providing.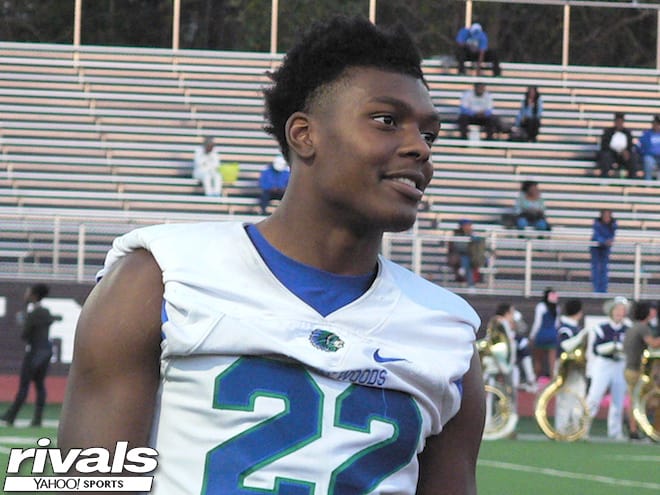 Contenders: Kentucky, Ohio State, Oklahoma, Texas
Prediction: Kentucky
Announcing: Wed. 11:30 am ET
Summary: In late October Oats gave us a top three of Michigan State, Oklahoma and Ohio State. It's likely none of those schools end up with his signature on National Signing Day. No official visits were taken before the early signing period, so it was no surprise that Oats pushed his recruitment into January. He used that first visit weekend to see Kentucky, but future official visits were cancelled, including one to Ohio State that was expected to take place this past weekend. It looks like Kentucky will be the choice Wednesday.
Contenders: Arizona State, Mississippi State, Western Michigan
Prediction: Western Michigan
Announcing: Wed. 9:30 am ET
Summary: This recruitment got strange in the last seven weeks. A long-time commit to Syracuse who planned to graduate and enroll early, Sampson decommitted from the Orange on the first day of the early signing period. At the U.S. Army All-American Bowl he listed Arizona, Ole Miss, Michigan State and Louisville as some schools he was interested in. Nebraska offered in January, but we have not found evidence he has made any official visits since the year started. There's some buzz Western Michigan could end up with this signature, which would give the MAC program two four-star in-state offensive line prospects in 2018.