Midwest spotlight: Five summer surprises
This summer has already brought a lot of big commitments and developing storylines throughout the country, but especially in the Midwest. From performances we did not expect to commitment changes we did not foresee, here is a run down of five summer surprises from the Midwest region.
RELATED: Takeaways from Ohio State's Friday Night Lights Camp
Talking with Ford in late April about six weeks after he made his commitment to Arkansas, the four-star tight end seemed plenty content with his decision. Six weeks after that, however, Ford was announcing his decommitment from the Hogs on Twitter. The reasons behind his decommitment were reasonable – he had only visited two schools before making his decision and wanted to see more – but Arkansas' tight end tradition combined with Ford's enthusiasm for the Razorbacks all made his decision to step away from that commitment a surprise. Within a week had had added seven new offers from the likes of Baylor, Missouri and Oregon and has since visited Alabama, Auburn, LSU, Michigan and Texas.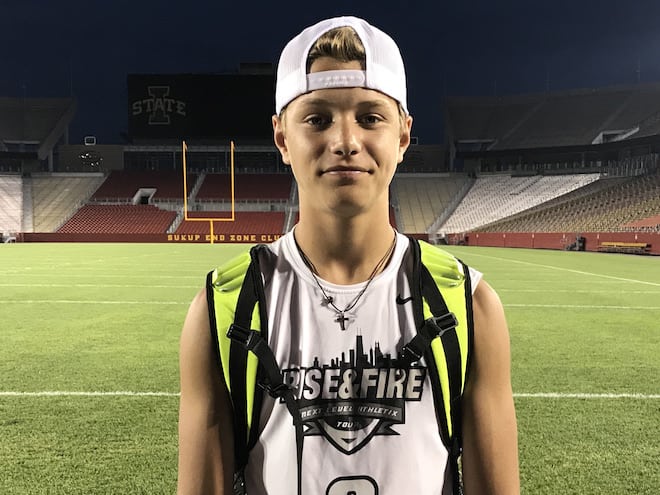 The recruiting calendar is accelerating at an alarming rate, but it still is shocking when prospects who have not even entered high school, let alone played in a varsity football game, are garnering FBS scholarship offers. Among the latest to join this growing trend of middle school offers is class of 2021 quarterback J.J. McCarthy from LaGrange Park, Ill., who is scheduled to attend Nazareth Academy in the fall. McCarthy picked up his first offer from Iowa State after performing for the Cyclones' coaching staff at a pair of camps in early June. He stands just 5-foot-11 and 150 pounds and last played for the LFC Tigers of the Bill George Youth Football League in the Chicago suburbs, but now holds a Power Five offer.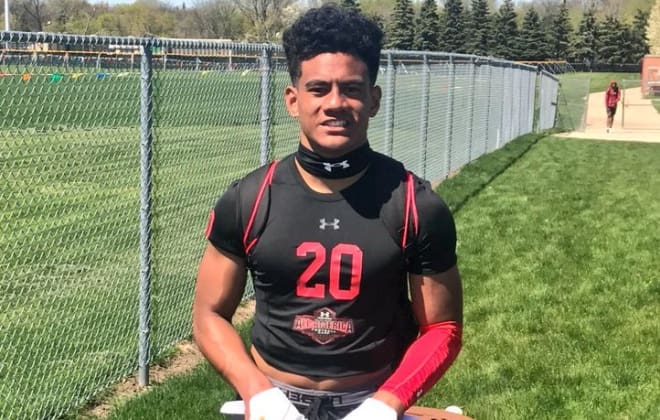 Junior film of Moala showed a prospect with a decent array of skills who did not cleanly fit into one college position. We rated him as a high mid-major prospect off that film and felt we were plenty bold making that distinction. It was a bit of a surprise, then, when Moala earned two Power Five offers from Iowa and Notre Dame after June camps, the latter coming after the northwest Indiana product popped off a 4.4 40-yard dash time for the Fighting Irish coaches. Maybe just as surprising that he picked up those offers is the fact that Moala has not jumped at either option yet.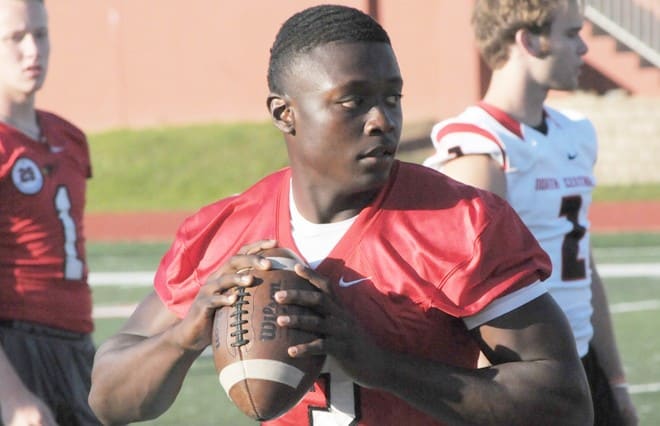 We liked the pick up for Virginia Tech when Patterson committed to the Hokies in February, but much of that was due to our projections of what he could be down the road. We did not expect his progression to happen so quickly. Patterson was considered a talented dual-threat quarterback with need of refinement to make him an effective college passer after his junior season, but following a very strong performance at the Rivals 3 Stripe Camp presented by adidas in May, Patterson qualified for the Elite 11 finals and accounted for himself very well in Oregon. Those events usually highlight the most well-rounded quarterbacks, and Patterson is starting to prove himself that.
One of the biggest surprise commitments of the spring was Tatum picking Texas over his home-state Sooners, so maybe it should not have been a surprise when, in June, Tatum flipped his commitment from the Longhorns to Oklahoma. The divide of just six weeks between decisions is what made this one of our summer surprises, though. There are several theories floating around Oklahoma City about what did go on during that six-week stretch, but all that matters to Oklahoma fans is that Tatum's flip came at the start of an eight-commitment stretch that has allowed the Sooners' 2018 class to climb to No. 6 in the country.