Midwest spotlight: Five commitment predictions
Seven four-star prospects from the Midwest have committed since the start of spring, but many more are still searching for their college homes. Here is a look at where five stand, with predictions on their eventual selections.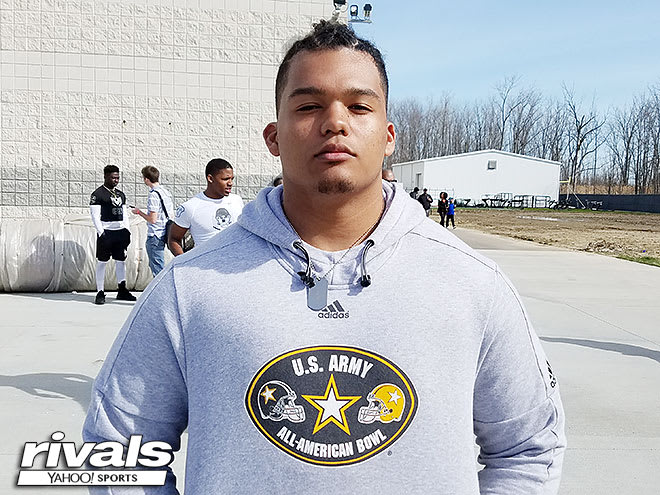 The No. 4 ranked prospect in the Rivals100 came out in late May following a visit to Clemson and announced that the Tigers were his No. 1 school. So this one should be easy, right? For those who did not read the prediction first, no, I will not be picking Clemson. And, it's not because I think Carman was being disingenuous with that announcement or that things have changed dramatically in the six weeks since he made it. Rather, this is a prediction on where he will sign in February, and not who is leading for his recruitment today. Ohio State has been the team to beat in this recruitment from day one for obvious reasons such as being the home-state school, having major needs at his position and placing Carman as priority No. 1 in this 2018 class. Urban Meyer rarely loses out on his top priority, especially when that player is in-state, and although Clemson has made a big move in this recruitment recently, there are still nine months of recruiting left to go.
Prediction: Ohio State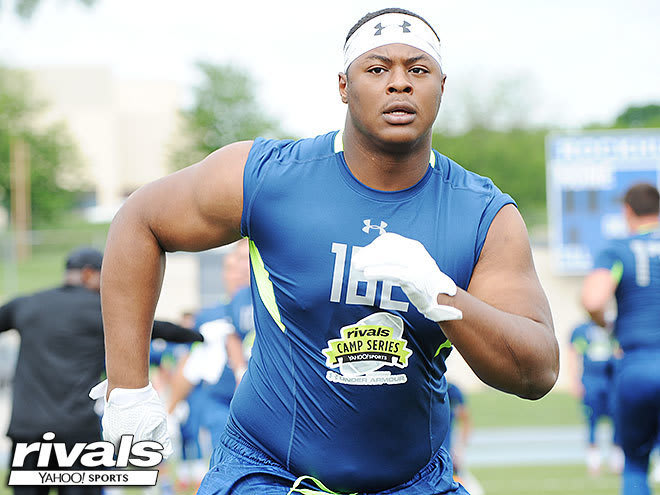 Talking with a colleague last week, I noted how the top players in the talent-rich St. Louis area were genuinely wide-open at this stage of the recruiting process. Looking at the top five players in the city, all boast 20 or more scholarship offers and none have come out with a set list of favorites. That includes Trout, who has recently added offers from the likes of Arizona State, Miami, Michigan State, North Carolina and TCU. Trout told me recently he will narrow his list sometime this summer, and that one school he is sure will make the cut is Missouri. I am picking Missouri not just because of that statement, but because of how I foresee this recruitment going in the coming months. Missouri has made in-state prospects, and especially St. Louis-based prospects, the focal point of their recruiting strategy. Trout's personality is that of a leader and a trendsetter and I like the chances of him blazing a path to Columbia for other recruits.
Prediction: Missouri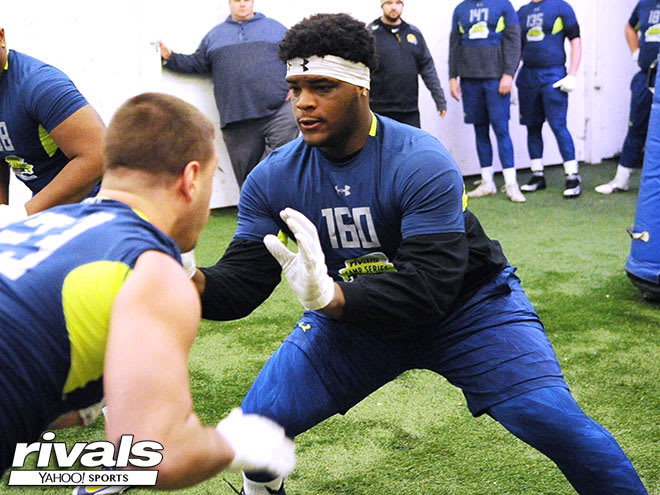 Ranked as the No. 94 player in the 2018 Rivals100, McCall is starting to see the offers pick up pace this spring after an early list that, while distinguished, always seemed lightly populated for a player of his talents. Michigan was one of those early offers, getting in the game shortly after the in-state product finished his freshman year of high school. If he had a favorite between the two in-state Big Ten programs growing up, Michigan State would have been that program. The Spartans, though, only recently offered, while Michigan is going into their third year of recruiting the two-way lineman and McCall recently confirmed that when he does trim his list the Wolverines are one team he knows will make the cut. Michigan seems to have two different recruiting seasons: an early, offer-barrage and then a get-serious time that starts late fall and finishes on Signing Day. Although McCall's progression has seen some ups and downs and Michigan does not appear to be pushing too hard right now, expect them to be serious about McCall down the stretch because of his raw talent and two-way versatility.
Prediction: Michigan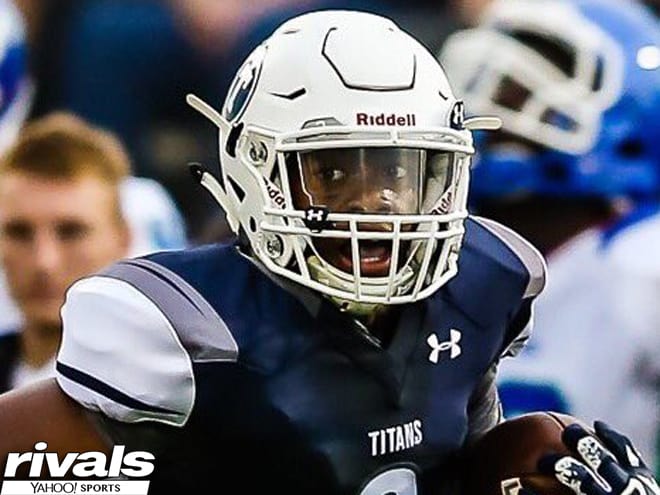 This looks like an easy prediction because Goodrich stated just last week that Nebraska is his clear leader, but the way this eventually happens is not as cut-and-dry and it would seem. The Cornhuskers have made Goodrich a priority because being successful, even dominant, in recruiting the 500-mile radius around Lincoln is important for Mike Riley and his staff, probably just as important as being successful in California is for Nebraska's recruiting plan. That 500-mile radius is not talent-dense, but when a prospect with Goodrich's talent comes along, Nebraska wants to be a player. His value, then, is higher than even his ranking – No. 204 in the Rivals250. Some Nebraska fans speculated the Cornhuskers may be full at his position if Goodrich takes his recruitment out too far, but my expectation is Nebraska finds a way to add him to the class no matter when decides. The bigger hurdle will be fending off all the other schools trying to sway the four-star athlete their way, but my bet is Nebraska gets that done.
Prediction: Nebraska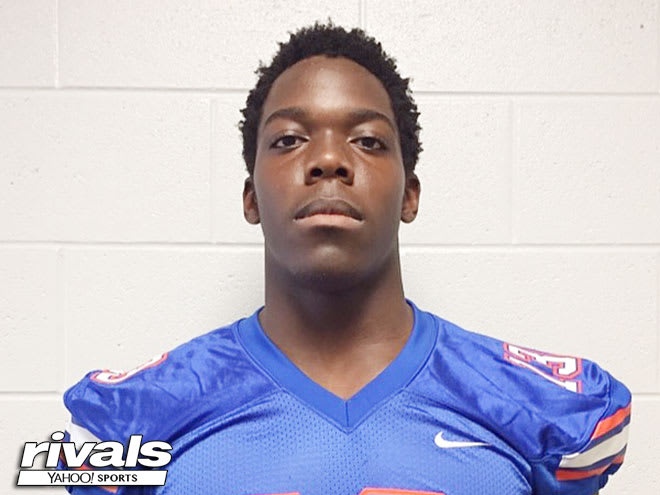 We'll finish off this list with a bonus pick from the 2019 class. Meyer does not always get the top-ranked player in-state – although he does get most of them. When it comes to the top players in the greater Columbus-area, though, Meyer is batting near 1.000 with the guys they've wanted. Jaelen Gill, Brendon White, Johnathon Cooper and Nick Conner were, or currently are, the top-ranked prospects out of Columbus and all are either Buckeyes or committed to program. The likelihood that anyone in the city surpasses Harrison for the top billing in the 2019 class appears slim, as his stock only appears to be going higher. Unlike some of those others, though, Harrison did not grow up an Ohio State fan. When asked about his interest in the Buckeyes now, though, Harrison was clear they have his attention due, in part, to consistent success. There are nearly two years until he signs a letter of intent and Harrison plans to get the full recruiting experience, but it is hard seeing this recruitment end without him donning the scarlet and gray.
Prediction: Ohio State