Mid-South Spotlight: Commitment predictions for top prospects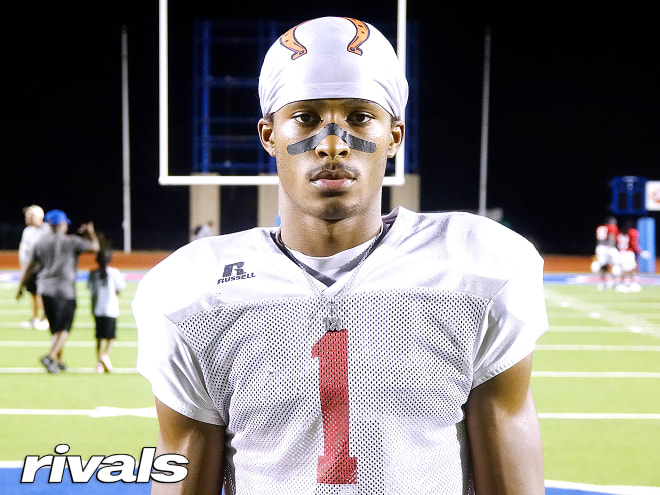 Rivals.com national recruiting analyst Cole Patterson makes his predictions for the top uncommitted prospects in the Mid-South region.
*****  
Texas remains in best position to add the elite defensive back out of Waco with Terry Joseph leading the charge. But keep an eye on Texas A&M as the process continues.
Prediction: Texas
*****  
Texas A&M is the favorite to land the electric, do-it-all weapon in Bussey, who can play either side of the ball on the next level. Bussey has a commitment date set for later this month.
Prediction: Texas A&M
*****  
Oklahoma looks to be in best position to add the four-star defensive lineman out of the Dallas-Fort Worth Metroplex. Smith is announcing his commitment at the end of this week.
Prediction: Oklahoma
*****  
Oklahoma hosted the in-state prospect for an official this weekend, and it's easy to see that the Sooners have made a move. Okoye is ranked as the No. 1 prospect in Oklahoma.
Prediction: Oklahoma
*****  
Texas has battled Texas A&M and Oklahoma for the pass rusher out of DFW powerhouse Allen. The Longhorns inked Umeozulu's older brother, Neto, in the 2022 cycle.
Prediction: Texas
*****  
*****  
A teammate of Bussey, Howard is another dynamic weapon that can play all over the field. Duke and Vanderbilt are battling it out for the Lone Star State athlete, and I give a slight edge to the Blue Devils.
Prediction: Duke
*****  
Once a Texas commit, Moddon backed off his Longhorns pledge, making the four-star a top available prospect in the region. Houston is the team to watch for the Greater Houston Area recruit.
Prediction: Houston
*****
The Tulsa native is in the midst of a recruiting battle among Oklahoma, TCU and Oklahoma State, with the former two leading the race. The edge goes to Brent Venables and the in-state Sooners.
Prediction: Oklahoma