Mid-Atlantic Spotlight: Predictions for five top prospects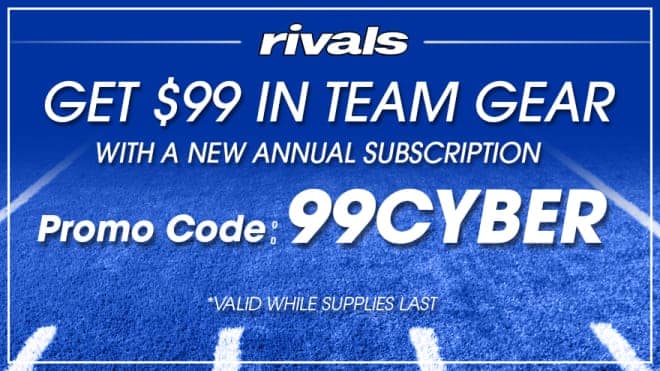 *****
Cross has been committed to Florida State for a very long time and it was his childhood favorite, but that hasn't stopped him from looking around. He took an official visit to Georgia a few weeks back, and the Dawgs seemed to be gaining some traction, but the departure of Mel Tucker from Athens to Colorado all but eliminates Georgia. The team to watch out for here is Maryland. The connections Mike Locksley has to DeMatha High School are substantial, but what could end up tipping the scales in favor of the Terps are the assistant coaches Locksley has already - and could be hiring. It might not happen in the Early Signing Period, but there is a growing possibility that Cross ends up going to Maryland.
Prediction: Maryland
*****
Howell's situation is very fluid. The Florida State commit is uneasy with his commitment to the Seminoles since offensive coordinator Walt Bell left to be the head coach at UMass. That has opened the door for North Carolina. But, as of Tuesday evening, he wasn't sure about how to feel about the revamped Tar Heels program, because he hadn't spoken to newly named UNC offensive coordinator Phil Longo yet. Longo heavily pursued Howell earlier in the recruiting process as offensive coordinator at Ole Miss but the two haven't spoken in months. The fact that Howell and his father have some sort of relationship with Longo bodes well for the Tar Heels, but there is time for Florida State to make an impressive hire of its own.

Howell's father did make it clear to Rivals.com that signing with a school that doesn't have an offensive coordinator will not be an option. If and when Willie Taggart is able to get an offensive coordinator on board at FSU, building a strong enough relationship with Howell in such a short time frame will be a tall order.
Prediction: North Carolina
*****
Penn State and Miami are the biggest contenders for Isaac, but Syracuse and Texas A&M have an outside shot. The Nittany Lions have the strongest relationships with Isaac and have played host to him on multiple occasions. The challenge for them right now is making sure Miami didn't overtake them during Isaac's official visit to Coral Gables. Canes commit Jason Blissett is pushing for Isaac to join him in South Florida, but it seems like Penn State has too much going for it to miss here.
Prediction: Penn State

*****
Much like Cross, Hazel's recruitment looks like it will turn toward Maryland. The four-star wide receiver committed to West Virginia prior to the season and was really excited about the way he fit into the Mountaineers' offense, but new Maryland head coach Mike Locksley has strong relationships with Hazel, his camp, and his high school. The overtures Locksley has already made towards Hazel have already grabbed the receiver's attention, and it seems like it is only a matter of time before he flips to the in-state program.
Prediction: Maryland
*****
Johnson was planning on waiting to sign until February, but he will now sign in the Early Signing Period. He released a top five on Twitter, and Michigan and Penn State are the top contenders, since Stanford has seemingly fallen off the pace.

Johnson took an official visit to Penn State over the weekend and has one to Michigan coming up. The Nittany Lions picked up a lot of momentum during his visit, but they'll have to hold off the Wolverines. Michigan is hosting Johnson this weekend, and Jim Harbaugh already did an in-home visit with him. The Wolverines have done a good job recruiting in New England, and the fact that current Michigan wide receiver Tarik Black, a New England native, has a good relationship with Johnson makes it seem like this could go Michigan's way.
Prediction: Michigan