Lockhart talks decision to be a Yellow Jacket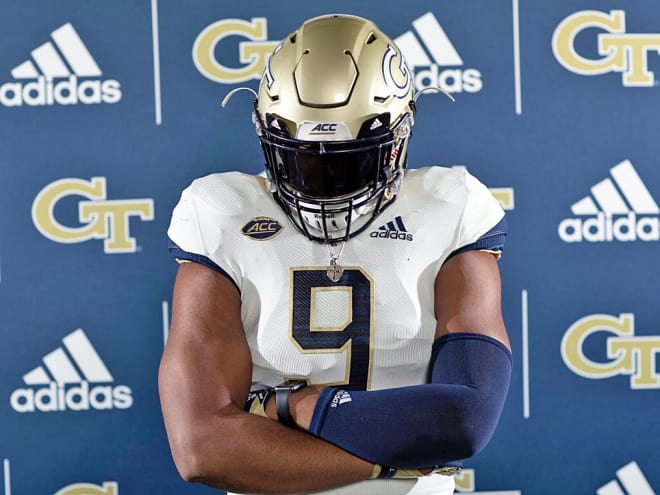 What a year it has been for Birmingham (Ala.) Huffman senior Mike Lockhart.
He had never played football before, but in the spring, he decided to put the pads on, give football a shot, and after playing one season, he had over two dozen offers.
On National Signing Day, he announced for Georgia Tech. New head coach Geoff Collins and the Yellow Jackets beat out Mississippi State and North Carolina.
"I knew it was Georgia Tech when I was on my official visit," said Lockhart. "I wanted to give Mississippi State a chance, so I took that visit, but I knew it was Georgia Tech when I was there.
"The coaches, the environment, the city, the facilities, the academics — Georgia Tech had what I was looking for.
"I just connected so well with the coaches. That was the biggest thing for me. Coach Collins, coach Key, coach Knight — all of them are great. Coach Collins has a lot of knowledge and he is going to pump the program up.
"Coach Key was big for me too. We have a great relationship and him being there was key.
"It feels great to have signed with Georgia Tech. It all happened so fast. I am happy it is over with though and I am ready to get to work at Georgia Tech."